The UNAA has teams situated across Australia. With a small efficient core staff and over 150 titled volunteers, we work together to inform, inspire and engage all Australians regarding the work, goals, and values of the UN to create a safer, fairer and more sustainable world.
---

Choose a team to learn about our people

UNAA Divisions (Executive Committees)
---
Lachlan Hunter – National Executive Director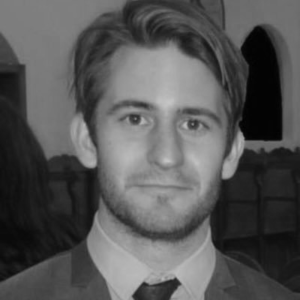 Lachlan Hunter was appointed National Executive Director in May 2018.
Lachlan's knowledge as former ACT Young Professionals President and NSW Board Director assures his commitment to building generational change and in continuing the modernisation of the UNAA. As well as having worked for the Federal Government, Ministerial Offices, the not-for-profit sector and most recently as an Executive for Chief Executive Women, Lachlan brings contemporary relevance to the UNAA. Lachlan's experience will be crucial in forming key strategic government and private sector partnerships, driving National programs on the Sustainable Development Goals and Human Rights, and in overseeing implementation of the new Strategic Plan 2018-2023.
Lachlan has a Bachelor of Arts and Economics from the University of Adelaide, Diploma of Government in Public Policy, Certificate of PRINCE2 in Project Management, and is currently undertaking a Master of Laws.
---
UNAA National Board
Major General (Retd) Michael G Smith AO  – President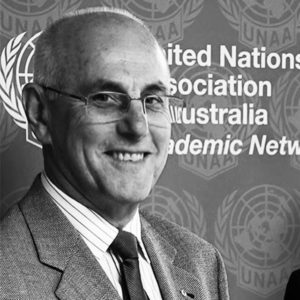 Michael Smith is the National President of the United Nations Association of Australia. He is the Chairperson of the Gallipoli Scholarship Fund, a former Visiting Fellow at the Asia-Pacific College of Diplomacy at the Australian National University and former Adjunct Professor at the Key Centre for Ethics, Governance, Law, and Justice at Griffith University. Michael consults on peace and security issues and maintains a strong commitment to human rights. He has had a long association with the United Nations, including field experience in Cambodia, Kashmir, Libya, Myanmar, Nepal, Timor-Leste, and Yemen.
From 2008-2011, Michael was the founding Executive Director of the Australian Civil-Military Centre, a multi-agency organisation established by the Australian Government in 2008 to support the development of national civil-military capabilities to prevent, prepare for, and respond more effectively to conflicts and disasters overseas. The Centre worked particularly closely with the United Nations and contributed to Australia's successful bid for a non-permanent seat on the Security Council.
From 2002-2008, Michael was CEO of Austcare (now Action Aid Australia), an international humanitarian and development agency committed to supporting underprivileged communities, including refugees and internally displaced persons affected by conflict, explosive remnants of war, violence and natural disaster. Under his leadership, Austcare significantly increased its funding and pioneered a 'protection of civilians' program with UN humanitarian agencies.
Major General Smith served for 34 years as an Army Officer in the Australian Defence Force. He graduated with the 'sword of honour' from the Royal Military College, Duntroon, in 1971, and had a distinguished military career as an infantry officer. He was a member of the Defence Organisation's Strategic Review writing team in 1993, served as Australia's Defence Adviser to the Kingdom of Cambodia in 1994, and throughout 1999 was Director-General for East Timor. He was appointed as the Deputy Force Commander of the United Nations Transitional Administration in East Timor (UNTAET) in 2000-2001, in recognition for which he was promoted from a Member to an Officer in the Order of Australia.
Michael has spoken at national and international fora on issues relating to international security including security sector reform; peacekeeping and complex peace operations; R2P and the protection of civilians; ceasefire and arms monitoring; refugees and internally displaced persons; human security; and disaster relief. He also advocates for the promotion of the UN's Sustainable Development Goals (SDGs), including SDG16: peace, justice and strong institutions.  Michael has published articles and chapters on these issues, including a book Peacekeeping in East Timor: the Path to Independence (Lynne Rienner, London, and Boulder, 2004).
Michael holds a Master of International Relations from the Australian National University, a Bachelor of Arts in History from the University of New South Wales, and is a Fellow of the Australian College of Defence and Strategic Studies.  He is a graduate of the Cranlana leadership program, and the Company Directors Course at the University of New England.
Michael is married to Margaret Bain-Smith. They live in Canberra, Australia, and have three adult sons and a growing band of grandchildren. Golf is their passion, and Michael's downfall!
Michael Smith was elected as National President of the UNAA in September 2016.
---
Dr. Stephen John Lennon – Vice President (Divisions/WA Division)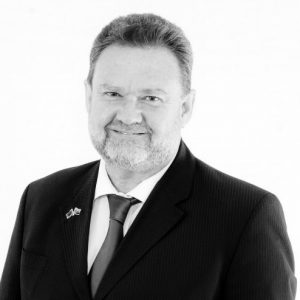 Dr. Stephen Lennon is a qualified scientist and engineer, with a primary degree in Chemistry and a Masters and Doctorate degree in Materials Engineering. He is an experienced company director, having held Board positions on state and private companies in South Africa and the USA, as well as numerous not for profit entities. His independent, non-executive experience has been strongly supported by a rich executive career in Eskom, which is South Africa's State-Owned power company.
He is widely recognised for his expertise in the sustainability area and he has held numerous international leadership roles in this area. He is also recognised as an international expert in the energy sector, with specialist knowledge in sustainability, energy technology (fossil, nuclear, renewables and delivery systems), climate change and renewable energy.
Steve has a strong local and global network through advisory roles and various executive and non-executive leadership roles. For several years, he was Chairman of the National Advisory Council on Innovation – an advisory body to South Africa's Minister of Science and Technology – as well as Chairman of the International Chamber of Commerce's Energy and Environment Commission. In the latter role, he engaged extensively with the United Nations as the voice of International Business. These engagements included climate change negotiations, water, and energy, as well as input to the formulation of the Sustainable Development goals in Johannes-burg in 2002 and Rio in 2012. He has worked with UNEP, UNDP, and UNIDO. In particular, he was part of the advisory team in the formulation of the Sustainable Energy for All (SE4All) programme which was a programme run by UNIDO and supported by the office of the Secretary-General.
Steve is regarded as an effective business leader with a reputation for constructive input to various global forums such as the World Economic Forum (WEF), World Business Council for Sustainable Development (WBCSD), the United Nations Global Compact and the International Chamber of Commerce.
He is currently Managing Director of Shanduvan (Pty) Ltd, a specialist energy, sustainability and strategy advisory service and investment holdings company, based in Perth, providing high-level advisory services in Southern Africa, Australia, and the USA. He is also Chief Executive of SolaJoule Pty Ltd, an efficient lighting, electrical services and point of use solar technology company.
Steve was elected President of the United Nations of Australia – Western Australia Division, in October 2016.
---
Jannelle Saffin – Vice President (Independent Directors)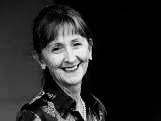 First and foremost, Janelle believes in the primacy of the United Nations to maintain the international rules-based order; and she is committed to working to maintain and strengthen it. Janelle states, "The UNAA is the perfect organisation to be part of to advance this work and I want all Australians to join."
Janelle is a practicing lawyer and migration agent, in her local Lismore NSW based law firm, and is a legal and governance expert working for a UN Agency.  Janelle served in State and Federal Australian Parliaments, has extensive experience in politics, governance, and international affairs, and Chairs the ALP's International Party Development Committee.
In Federal Parliament, Janelle was a Parliamentary Party Whip, a member of the Joint Standing Committee on Foreign Affairs, Defence and Trade, Chair of the Trade sub-committee, and Chair of the powerful Joint House Public Works Committee – making it non-partisan.  In the NSW Parliament, she established the Asia-Pacific Parliamentary Friendship Group.
Janelle was Special Advisor to the Hon. Kevin Rudd as Prime Minister and Minister for Foreign Affairs, worked for UNDP in Timor-Leste, was Special Adviser in a critical period to H.E. Mr. Sukehiro Hasegawa, (SRSG Timor-Leste), and served as Principal Policy Advisor (Political & Legal) to former President, Prime Minister, Minister for Foreign Affairs & Cooperation, and Minister for Defence H.E. José Ramos-Horta, Nobel Peace Laureate.
---
Dr. Russell Trood (1948 – 2017) – Immediate Past President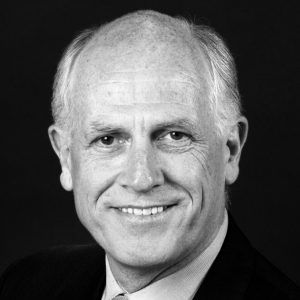 Russell Trood was Professor of International Relations and Director of the Griffith Asia Institute at Griffith University. He was also a member of the Board of the Australian-American Fulbright Association.
Previously to that, Professor Trood was a Liberal Senator for Queensland in the Australian Parliament, serving as Chair of the Senate Committee on Foreign Affairs, Defence and Trade and as a member of the Joint Committee on Intelligence and Security and the Joint Committee of Foreign Affairs Defence and Trade, among other positions. In 2012 he completed an appointment as the Special Envoy of the Prime Minister of Australia for Eastern Europe.
From 2011 to 2014, Prof Trood was Adjunct Professor in the Defence and Security Program in the US Studies Centre at the University of Sydney. He has been a member of the Councils of the Australian Strategic Policy Institute, the National Library of Australia, the Foreign Affairs Council, the Board of the Australian Indonesia Institute, and has been a Visiting Fellow at the Lowy Institute for International Policy.
Professor Trood published extensively on international relations, Australian foreign and defense policy and Asian security and taught a wide range of graduate and undergraduate courses on many different aspects of international relations.  He gave a large number of lectures, addresses, and papers on Australian foreign policy and international security in Australia and abroad.
Dr. Trood served as President of the UNAA from in August 2012 to August 2016 when he had to stand down due ill-health.
The UNAA National President prior to Dr. Trood was  The Hon Robert Hill AC from 2009-2012.
---
Louisa Minney – Secretary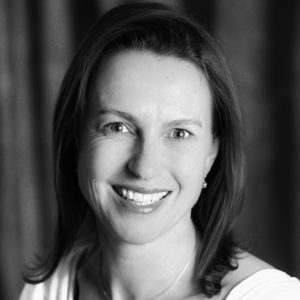 Louisa has more than 20 years' experience in Australia and internationally, in strategic change management and evaluation, with specific expertise in the international and security sectors. During her career as a specialist advisor, she has worked closely with more than 20 organisations; including government agencies, not-for-profit organisations, academic institutions, the private sector, and multi and bilateral organisations.
Louisa founded her career through work in disaster relief (crisis response) and, supportive work for developing nations more broadly as well as Australia's response to that mission. In this capacity, she has worked with the United Nations World Food Programme in China and more recently, she has consulted to the Australian Civil Military Centre where she designed the Australian Interagency Preparedness Framework designed to enhance whole-of-government capacity to respond to crises.  In the past, she has worked with a UNFPA Inter-Agency Working Group drafting coordination policies for sexual and reproduce health response in crises.  Louisa is currently working with the Asian Development Bank (ADB), the Asia Pacific Economic Cooperation (APEC), and Fairtrade Australia and New Zealand.  Louisa works with these agencies to develop initiatives that increase economic participation and employment opportunities, with an emphasis on the economic empowerment of women.
Concurrently with her civilian career, Louisa serves in the Australian Army as an Officer in the Australian Army Reserve. Louisa was awarded her Commission in 1992 and provides service as a Subject Matter Expert on diversity and inclusion, and Women, Peace and Security to Vice Chief of the Defence Group and the Peace Operations Training Centre.
Louisa is also a Director on the board of Australia Business Volunteers and an elected member of the International Development Contractors (IDC) Australia Executive Committee. Louisa was a nominated participant in Australia's future security and prosperity in a rapidly changing region and world panel for the 2020 Australia Summit.
---
Tony Dobson – Treasurer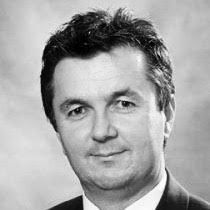 Tony is a CPA qualified accountant and Registered Tax Agent who has a wealth of experience and expertise working in both the commercial and not for profit sectors, assisting a wide variety of small to medium-sized organisations. Skilled in compliance, reporting and business strategy, Tony has a proven track record dealing with a diverse range of people and business situations. Tony's qualifications include Master of Business Administration, CPA Professional Status and Bachelor of Business in Finance & Accounting.
---
Donnell Davis – QLD President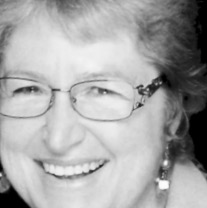 Bio coming soon…
---
Brian Gleeson – ACT President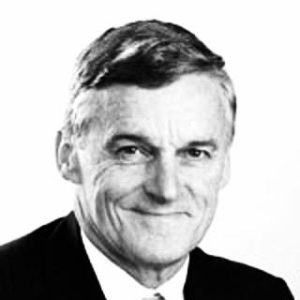 Brian is currently an international development consultant who has just completed an assignment with the Islamic Development Bank in Saudi Arabia and soon to take up an assignment in PNG. Brian completed a two-year
 contract as the Director of Human Resources UNRWA in Amman Jordan and was responsible for the oversight, leadership,
and
management of all human resources policies and practices in Headquarters and the five Field Offices – Gaza, Jordan, Lebanon, Syria and the West Bank. UNRWA has over 30,000 national (Area) staff and around 200 international staff.
Brian has had over fifty years of experience in international and the Australian Public Service, working with and for most UN agencies for over fifteen years, including has head of the UN in Libya, setting up UN Women, working directly with five Heads of UN agencies and a previous Secretary-General as Senior Adviser in transition teams and change management.
His last position (2009 to 2014) in the Australian Public Service was the Coordinator General for Remote Indigenous Services – a statutory position responsible for oversight of the Remote Service Delivery program in support of improving the quality of life of Indigenous Australians in designated remote communities around Australia.
---
Lidia Moretti – SA President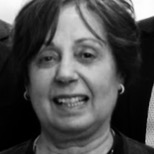 Teacher Educator at the University of South Australia for over 25 years. Taught English in the Foreign Language Department of Huizhou University, China for 6 years. Coordinator of Food and Wine Study Tour of South Australia for 5 years for the University of Gastronomic Sciences, Italy. Led delegations to the Salone del Gusto/Terra Madre, held in Turin Italy, which included members of Govt, Australian Ambassadors to Rome, Business Leaders, SBS Broadcasting Network, Iconic Australian Chefs and members of UN Youth since 2006. An Advisor to the Australian Slow Food Management Group and co-leader of the South Australian Division.
Hosts a weekly Information and Interview Radio Food Program on 5RPH (Vision Australia) since 2005. A Board Member of 5RPH and on the Advisory Board of 5RPH(Vision Australia). An Honorary Member of Cittaslow Goolwa (Australia). A Delegate to the International Assembly of Cittaslow International Italy and the Netherlands since 2008. Co-ordinator of a Music Cultural exchange between Adelaide and the headquarters of Cittaslow, Orvieto, Italy. Advisor to the Coordinating Committee for the Cittaslow International Assembly in Australia in 2017. Ambassador for OZ Harvest Food Rescue Program since 2011, has helped to establish it in South Australia.
A member of UNAA(SA) since 2004, Vice President since 2010, National Vice President on the Federal Council since 2010. Currently Co-Vice President of UNAA (Divisional Representative). Represented Australia at the Meeting of the European Meeting of UNAA in Geneva. Committee Member of the Australian Committee for UN Women, Adelaide Breakfast (SA). An active member of the Italian Community(SA). A Justice of the Peace.
---
Dr. Patricia Jenkings – NSW President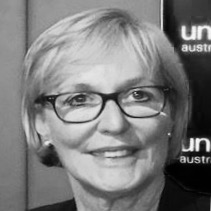 Dr. Patricia Jenkings grew up in Bondi where many European post-war migrants settled. These displaced persons with their tragic wartime experiences influenced her life-long commitment to social justice, human rights, and UN principles. Dr. Jenkings also appreciates the importance of quality education and, like Eleanor Roosevelt sees it as essential for good citizenship. Dr. Jenkings was awarded her Ph.D. and BA with Honours from the University of Sydney.
Dr. Jenkings is President of the UNAA NSW. She serves on the UNAA National Board and is a Member of the UNAA Academic Network. In 2014, she was also a representative at the UNA European meeting in Geneva. She has served as Vice Chair UN Women Sydney, is a Member of the Academic Council on the UN System and, at the Council's Annual Meeting in New York, presented on UN principles.
Dr. Jenkings is an experienced Ministerial Policy and Research Analyst who has assisted disadvantaged globally. For women and struggling communities throughout Africa, she has developed strategic programs, contributed towards educational and workplace reform, combatting child trafficking and improving life chances for disadvantaged youth in Pakistan. Dr. Jenkings also led a UN Local Governance Project for Uzbekistan to increase local participation. At home, Dr. Jenkings initiated a surf awareness program at Bondi Surf Club for new settlers to Australian shores, for which she received international recognition. She is passionate about advancing the UN Sustainable Development Goals, a UN initiative to transform our world by 2030, to end poverty, protect the planet and ensure prosperity for all.
---
Ian Howie – Board Division (VIC President)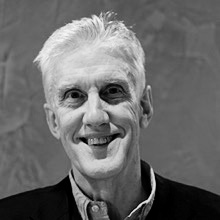 Ian is currently Adjunct Professor in International Studies at RMIT University, Melbourne. He has spent more than 30 years working in the field of international development. The majority of this time was spent with the United Nations as a career official and included multi-year assignments as the United Nations Population Fund (UNFPA) representative in China (with responsibilities also for Mongolia and North Korea), Viet Nam, Ghana, Rwanda and Papua New Guinea. He also spent seven years at UN Headquarters, New York, following his appointment as Director, Division of Human Resources.
Earlier, Ian served as a Chief Technical Adviser (CTA) with the International Labour Organisation (ILO) managing primary health care projects in rural Bangladesh, in the plantation sector in Sri Lanka and in the industrial estates of Kenya and the slums of Nairobi. Prior to joining the UN, he spent a number of years in the South Pacific working as a university lecturer, a trade union official and as a ministerial adviser. Ian has also been the recipient of a number of national awards including Distinguished Service medals from Viet Nam, China and Mongolia and a presidential citation from Ghana. Ian is on the boards of the Australian Institute of International Affairs, the Hotham Mission Asylum Seeker Project, and the Australian Reproductive Health Alliance, and is a patron of Marie Stopes International.
---
Katrina Fong Lim – Board Member (NT President)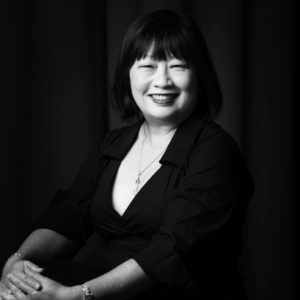 Katrina Fong Lim is a born and bred Territorian.  Her family has a deep connection to Darwin and Northern Australia, having arrived in the 1860s from southern China. Katrina has had a career in the Public Service, Community Sector and runs a small business.  She holds a Bachelor of Business, Masters of Professional Accounting and is a Graduate of the Australian Institute of Company Directors.
Most recently Katrina has completed a five-year term as City of Darwin's Lord Mayor. Her skills set include financial management; governance, marketing, event management, fundraising and people persuasion. Her volunteer involvement in the community has included sitting on the board/committee of Youth Training Advisory Committee, NT Volunteering, NTCOSS, Foundation for Young Australians and National Heart Foundation.
---
Fiona Stewart – Independent Director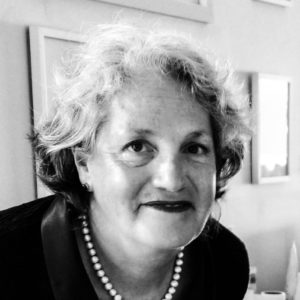 Fiona lives in rural NSW and has a passion for working with local communities, particularly on sustainability and environment issues.  With a background in business consulting, she has worked extensively in a diverse range of commercial, public sector and non-government organisations in Australia, UK, Cambodia, Vietnam, Indonesia, Nepal, Uganda and the Pacific. Prior to becoming an independent consultant, she had significant management experience in consulting, as well as working in State and Commonwealth governments. Fiona brings to the UNAA Board, experience in strategy, consensus facilitation, planning and program management, knowledge management, collaborative approaches to working with people and communities, and working with change in organisations.
In 2013-4, Fiona worked with the senior government officials in the Autonomous Government of Bougainville.  Her role was to improve public service governance arrangements in the lead up to the referendum on independence, which is a core pillar of the Bougainville Peace Agreement.  During this time, her 'on the round' observations reinforced her belief in the importance of the UN and the vital role it plays in maintaining an international rules-based order.
---
Michael Henry AM – National Board Director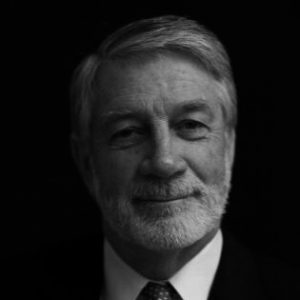 Michael was an intern at the UN in New York in the early 1970s and went on to work for the United Nations Fund for Population Activities (UNFPA), based in New York. He was responsible for education and research programs in South East Asia, as well as programs in the Philippines and South Pacific. On returning to Australia, Michael undertook UNFPA needs assessments in Fiji, the Solomon Islands, and Tonga and renewed a long-standing interest in NGO development issues.
Michael has served substantial terms as Chair for Oxfam Australia and Deputy Chair of Oxfam International, retiring in 2012. He is currently a member of the Council of the Australian Institute for International Affairs (Victoria) and is Managing Director of the Strategy Shop, in Melbourne.
---
Jessica Herne – UN Youth Australia President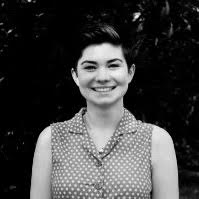 Jessica is the National President of UN Youth Australia. She has been involved in UN Youth Australia as a volunteer since 2013. Last year, she served as Chief Communications Officer on UN Youth's National Executive, coordinating the organisation's profile and outreach across both traditional and social media. She was also previously Vice-President of the Victorian Division and has volunteered on educational programs to Europe and the Middle East. Jessica has recently graduated from the University of Melbourne with a Bachelor of Arts (Politics and International Studies/Media and Communications) and U21 Diploma in Global Issues.
---

UNAA Goodwill Ambassadors
Professor Ramesh Thakur – UNAA Goodwill Ambassador for Nuclear Non-Proliferation and Disarmament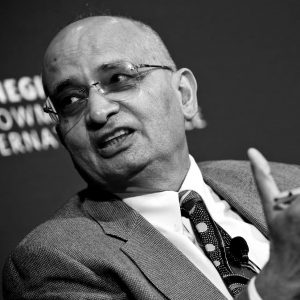 Professor Thakur is Director of the Centre for Nuclear Non-Proliferation and Disarmament, Crawford School of Public Policy, Australian National University and Editor-in-Chief of Global Governance. He was formerly Senior Vice-Rector of the United Nations University (and UN Assistant Secretary-General). Educated in India and Canada, he has held full-time academic appointments at the University of the South Pacific in Fiji, the University of Otago in New Zealand, and the University of Waterloo in Canada. He has also served as a consultant/adviser to the Australian, New Zealand and Norwegian governments on arms control, disarmament and international peace and security issues.
Professor Thakur was a Commissioner and a principal author of The Responsibility to Protect, and Principal Writer of Secretary-General Kofi Annan's second reform report. He was a Distinguished Fellow of the Centre for International Governance Innovation and Foundation Director of the Balsillie School of International Affairs in Waterloo, Ontario. He is presently Co-Convenor of the Asia–Pacific Leadership Network for Nuclear Non-Proliferation and Disarmament (www.a-pln.org).
Professor Thakur's recent books include Global Governance and the UN: An Unfinished Journey; The Responsibility to Protect: Norms, Laws and the Use of Force in International Politics; The Group of Twenty (G20); The Oxford Handbook of Modern Diplomacy; Nuclear Weapons: The State of Play 2015; Nuclear Weapons and International Security: Selected Essays; and The United Nations, Peace and Security: From Collective Security to the Responsibility to Protect.
---
Hon. Dr Lynn Arnold – UNAA Goodwill Ambassador for the UN Sustainable Development Goals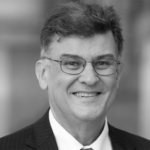 Dr Lynn Arnold AO is former Premier of South Australia and former CEO of World Vision Australia. Prior to his appointment as Premier in 1992, Dr Arnold worked in Labor government for 11 years. He has extensive experience working with World Vision, having also served as Senior Director for World Vision International and World Vision's Regional Vice-President for Asia and the Pacific. A long-time member of the UNAA (SA), Dr Arnold has held the positions of State President in South Australia and National Vice-President. Dr Arnold is also former CEO of Anglicare SA, which works in the areas of aged care, families, vulnerable people, housing and economic participation. He was awarded the Order of Australia (AO) in 2004 for his services to Australia through the South Australian Parliament and internationally through development and humanitarian aid assistance. In 2013, he was ordained Deacon in the Anglican Church and since 2014 has been serving as a Priest in Adelaide
---
Hon. Dr. Robyn Layton AO QC – UNAA Goodwill Ambassador for Human Rights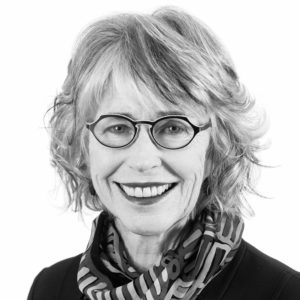 Hon. Dr. Layton is a former Supreme Court Judge of South Australia. Currently, Justice Layton is an Adjunct Professor at the School of Law, University of South Australia and is a Judicial Education and Program Development Consultant. She is a consultant for the Asia Development Bank on gender issues such as a Gender Development Poverty Reduction Project for Women in Kazakhstan, Cambodia and the Philippines, and is currently in a team which is developing and delivering gender sensitisation training for judges in Pakistan and Afghanistan. As an International Labour Office (ILO) consultant she delivers training for judges and lawyers in labour law and human rights standards internationally.
Prior to her Supreme Court appointment, Hon. Dr. Layton worked as a barrister and later a Queens Counsel across broad areas of law, many of which intersected with social justice and human rights, such as the rights of Aboriginal and Torres Strait Islanders, children, women, and refugees. At the international level, Robyn was a Member and later the Chair of the Committee of Experts on Application of Conventions of the ILO, Geneva, from 1993 to 2008. At the National and State level, Robyn was and still is a member of many boards, a Patron of numerous organisations and works closely with Aboriginal and Torres Strait Islanders in many capacities.
Hon. Dr. Layton has been the recipient of many awards as a result of her human rights work: Member of the Order of Australia (2012); The South Australian, Australian of the Year (2012); Justice Award Law Society of South Australia (2013) and Australian Woman Lawyer Award (2016).
---
Ms. Erika Feller – UNAA Goodwill Ambassador for Global People Movement, Refugees & Asylum Seekers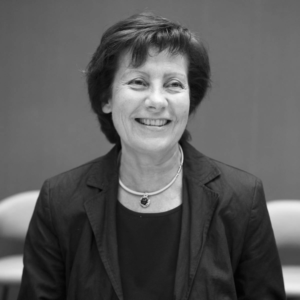 From January 2005 to April 2013, Ms. Feller held the post of Assistant High Commissioner (Protection), one of the four top management positions of the United Nations High Commissioner for Refugees, carrying the United Nations grade of Assistant Secretary-General.  Her professional career has included 14 years and three international postings with the Australian diplomatic service, followed by 26 years with UNHCR, both in Geneva and the Field. As the High Commissioner's Representative in Malaysia, Singapore and Brunei, she concurrently served as UNHCR's Regional Coordinator for Status Determination for the Indo-Chinese refugee outflow. As Director of the Department of International Protection for six years, Ms. Feller ran key protection negotiations with Governments.   She initiated and managed the 2001-2 Global Consultations on International Protection, which generated the Agenda for Protection, an internationally endorsed multi-year "road map" for global refugee protection. As Assistant High Commissioner, Ms. Feller exercised oversight of the performance by UNHCR of its core protection responsibilities worldwide, in some 127 countries where the office was represented. She had direct responsibility for ensuring age, gender and diversity mainstreaming and accountability throughout UNHCR's global programs.
Ms. Feller retired from UNHCR in April 2013.  She was appointed a Fellow of the Australian Institute of International Affairs in 2013 and, in July 2014, a Vice-Chancellor's Fellow at the University of Melbourne.  As of January 2018, she is serving as a Professorial Fellow with the University's School of Government.  Her recent work has centered on regional refugee protection and on the reduction of statelessness.  One direct outcome has been the creation in 2018 of the Peter McMullin Centre on Statelessness.  Based in the Law School at Melbourne University, the Centre will focus on developing teaching, research and engagement projects with the aims of improving understanding of the problem in the Asia/Pacific region, underpinning work towards reducing and eliminating situations of statelessness and furthering the rights of stateless people.   Ms. Feller is a founding Advisory Board member.
Among her other roles outside the University, Ms. Feller is a member of the Research Advisory Committee of the Humanitarian Advisory Group, a social enterprise working to elevate the profiles of humanitarian action in Asia and the Pacific. Ms. Feller is an honours law graduate from Melbourne University and holds an additional degree in the humanities, specialised in psychology.  In 2015 she was awarded the Arts Alumni Award for Leadership.  She is an academically acknowledged authority on refugee law, an entrant in Who's Who in International Law, is a contributor to the Max Planck Encyclopedia of Public International Law, has published widely in Journals and is co-editor of a book on Refugee Protection in International LawProfessor Barbara Norman
---
 Professor Barbara Norman – UNAA Goodwill Ambassador for SDG 11, Sustainable Cities and Communities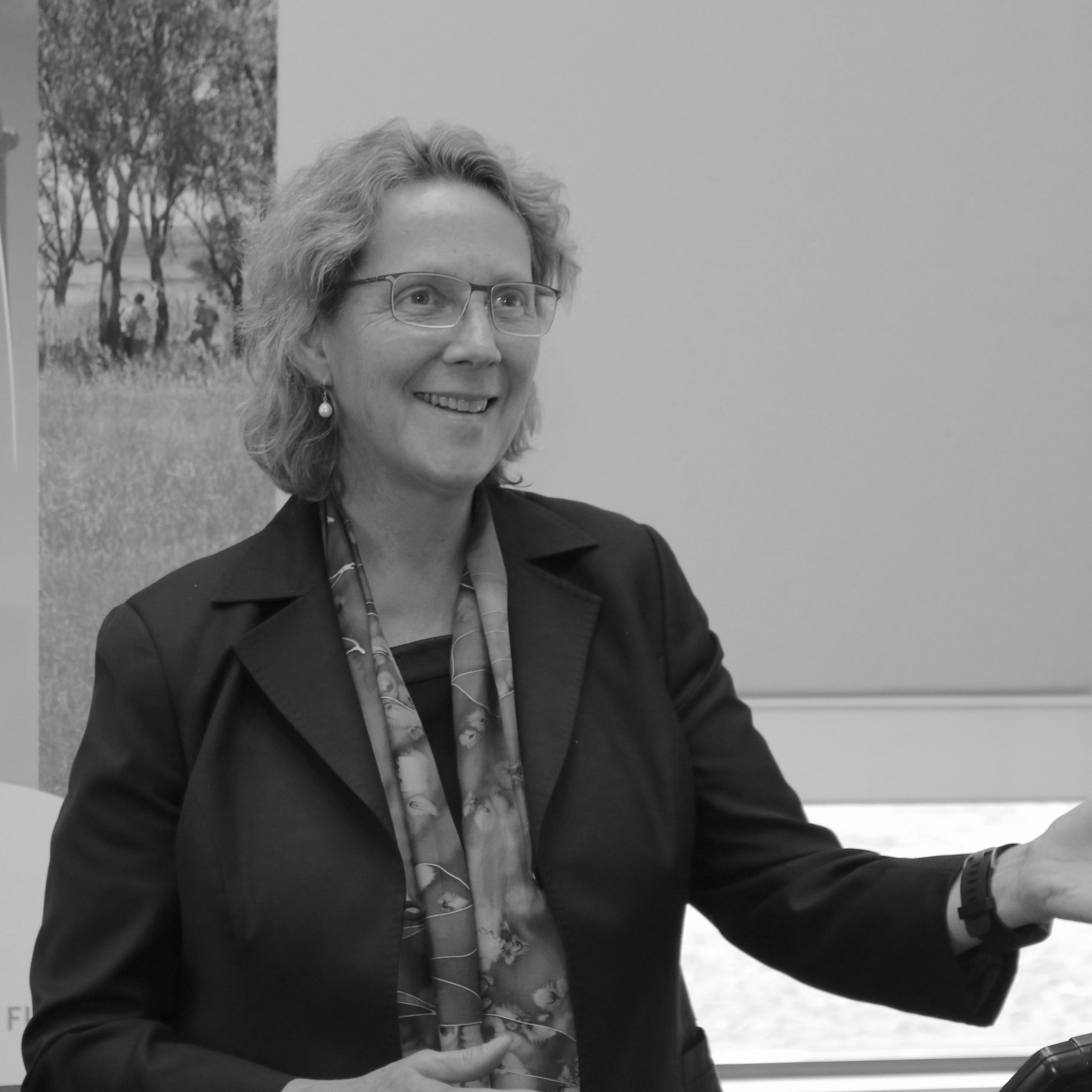 Professor Barbara Norman is the Foundation Chair of Urban and Regional Planning and Director of Canberra Urban and Regional Futures (CURF) at the University of Canberra. Professor Norman is Chair of the ACT Climate Change Council, an Honorary Professor at the University of Warwick UK and a Visiting Fellow at the Australian National University. Barbara is a Life Fellow and past national president of the Planning Institute of Australia and a Life Honorary Fellow of the Royal Town Planning Institute (UK). Barbara's qualifications include a Bachelor of Town & Regional Planning, Masters of Environmental Law and a PhD on sustainable coastal planning. She also has a substantial professional background having worked at all levels of government and run her own practice. Her current research and teaching interests include sustainable cities and regions, coastal planning, climate change adaptation and urban governance. Barbara was a contributing author to IPCC 5 WG 2 report on Impacts 2014. Professor Norman advises the public and private sector in Australia and has strong international linkages within Asia, Europe and the United States. Barbara was awarded an Australian Centenary Medal for her contribution to the community through urban and regional planning.
---
Leanne Smith – UNAA Goodwill Ambassador for SDG 16: Peace, Justice and Strong Institutions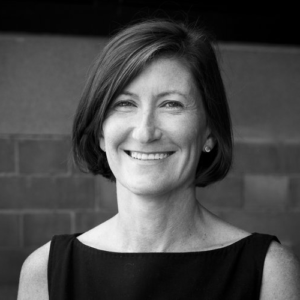 Leanne Smith is an international human rights lawyer by training, with a Masters in Public Policy from the Woodrow Wilson School of Public and International Affairs at Princeton. Leanne has worked in the Australian judicial system, for the Australian Human Rights Commission, in the international NGO sector, regional human rights organisations, as an Australian diplomat (DFAT) and in various roles for the United Nations in New York and in the field, most recently as Chief of Policy and Best Practices for UN Peacekeeping Operations. Leanne has published a number of articles on Australian national identity, Australian foreign policy and international human rights, rule of law and development as well as the United Nations and women, peace and security. She is a visiting fellow at the ANU Asia-Pacific College of Diplomacy and the UNSW Australian Human Rights Centre, and a member of the Kaldor Centre for International Refugee Law Advisory Committee.
---
Grace Forrest BA – UNAA Goodwill Ambassador for Anti-Slavery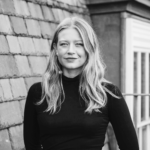 Grace is a founding director of the Walk Free Foundation, an international human rights group with an objective to end modern slavery. Underpinned by research, the Walk Free Foundation uses direct engagement with business, government, faiths, and grassroots intervention to drive systems to change from the top down and ground up. Grace has spent extensive time working in South East Asia and the Middle East, using photography and storytelling to share the stories of survivors of modern slavery, with a current focus on refugee communities. She regularly represents the Walk Free Foundation at international forums, including recent events at the Vatican and United Nations. She is also a director of the Minderoo Foundation, recently joined the board of the Centre for Humanitarian Dialogue and previously worked at the Legatum Institute as a research analyst on global people movement.
---
David Macintosh – UNAA Goodwill Ambassador for SDG 14: Life Below Water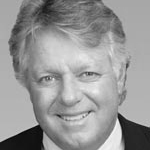 David Macintosh is Australia's United Nations Association of Australia Goodwill Ambassador (SDG-14 – Life Below Water). He has been involved with the ocean and marine life for the past 50 years in Surf Life Saving, conservation, Outrigger Canoe paddling throughout Australia and the Pacific and has a real appreciation for our marine parks, Great Barrier Reef, fishing and fish stocks.
From 1976 to 2016 David worked in the Transport Industry in Australia and in Europe and the Construction and Property Industry in Australia in both Managing Director and Executive Chairman roles. From 1978 to present, David has a close relationship with Royal Alexandria Hospital for Children – Westmead as Donor and Committee member. Awarded Founder in 2013 after establishing an Endowed Chair in Perpetuity in 2008, "The Macintosh Chair of Paediatric Respiratory Medicine" Sydney University and The Children's Hospital, Westmead.
David is a Life Governor of the Australian Respiratory Council, Patron of the Woolcock Institute of Medical Research after being Governor 2000 – 2011, Governor of the St Vincent's Curran Foundation. In 2011 David was awarded a Member of the Order of Australia for services to Business, Medical, Philanthropy and Surf Life Saving. Awarded the National Medal in 2014 for Surf Life Saving.
David published "The Quartered Cap", a children's book written in 1992 for children to understand the history, mythology, health, education and wonders of Surf Life Saving and the ocean. David holds a Business Degree from the University of Technology, Sydney and is a Fellow of the Institute of Chartered Accountants in Australia.
---
Tanyan Hosch – UNAA Goodwill Ambassador for or the Rights of Indigenous Peoples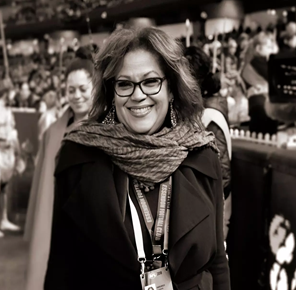 Tanya Hosch is the General Manager of Inclusion and Social Policy at the AFL. Ms Hosch has a long and distinguished history in Aboriginal and Torres Strait Islander policy, advocacy, governance and fundraising.
Before joining the AFL as the first ever Indigenous person and 2nd woman in their Executive ranks in August 2016, Tanya was the Joint Campaign director of the Recognise movement for constitutional reform.
At the AFL Tanya's portfolio's include – Aboriginal and Torres Strait Islander issues, Gender equality, Sexuality and Gender Diversity.  Tanya is tasked with the implementation of the AFL's enhanced Indigenous strategy, advising the AFL Aboriginal and Torres Strait Islander Advisory Council, maintenance of the Respect and Responsibility Policy, 2017, the AFL's Gender Action Plan and the Gender Diversity Policy.
Tanya is a member of the Indigenous Advisory Group of the NAB and is a Board Director of the Indigenous Land Corporation, Circus Oz, the Australian Indigenous Governance Institute and was a member of the Referendum Council that led the process and final recommendation that resulted in, The Statement from the Heart in May 2017.
---

National Office
Dr. Candice Woods – National Communications Manager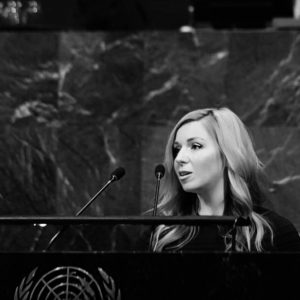 Candice is the UNAA National Communications Manager | Social Media Manager | Editor-in-Chief (UNity), and a Doctor of Behavioural Science (in Relation to Medicine).
Passionate about the celerity and dynamics of social marketing and the non-profit industry, Candice has a strong interest in humanitarian, health and non-profit industries, spokesperson effects, the psychology of decision-making and international affairs. Candice is a published author, a research and news analyst for UNDP (BERA), and has performed managerial duties in Public Information/Global Communications with WFUNA for WIMUN New York (2017, 2018 and 2019) and India (2019) conferences.
Candice has previously completed both her Bachelor, Masters (with Distinction), and PhD at the University of Newcastle and comes with a professional background in health, marketing and research.
---
MacCallum Johnson – National Executive Advisor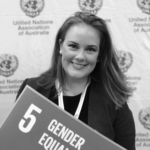 MacCallum is currently an undergraduate student at the Australian National University pursuing a Bachelor of Laws (Honours)/Bachelor of Policy Studies. She has worked comprehensively within the NGO sector and is passionate about increasing engagement between Australian youth and the Sustainable Development Goals. She has previously interned with UN Women National Committee Australia and represented Australia through delegate positions at the 2016 Asia-Pacific Economic Cooperation, 2017 Harvard Project for Asian and International Relations and the 2018 Centre for India Australia Studies Immersion Programme. Currently working with Young Australians in International Affairs and the Strategic and Defence Studies Centre, MacCallum's interests extend to regional security, gender empowerment policy and economic development in the Asia-Pacific region.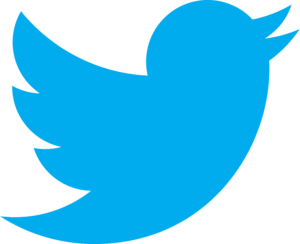 ---
Kate Butler – National Intern

Kate is studying a Bachelor of Law (Honours)/Bachelor of Politics, Philosophy and Economics and a Diploma of Languages in Arabic at the Australian National University. She spent a semester studying at Woodstock International School in India, where she lived and studied with students from many countries. She has previously interned with the Labor Shadow Minister for Justice, Ms Clare O'Neil MP, and at the ANU's Centre for Aboriginal Economic Policy Research. Kate volunteered with Oaktree and currently works as a legal research assistant for a barrister in Canberra. She is particularly interested in gender equality, especially in education, and refugee and migration issues worldwide. 
Harriet Kesby – National Intern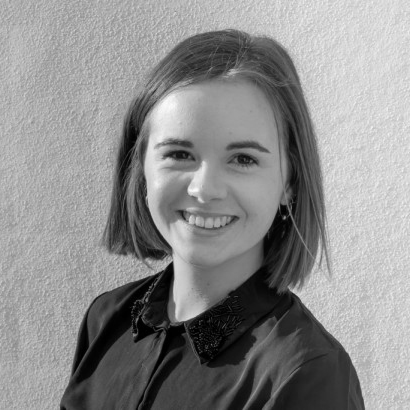 Harriet is in her final year of studying a Bachelor of Languages/Bachelor of Arts at the Australian National University and has studied abroad in Canada and Germany. She has previously interned at the ANU Centre for European Studies and currently works as a Research Assistant at the Crawford School of Public Policy. Harriet has worked as a tutor for ANU's Indigenous Tuition Program since 2016 and is especially interested in working to support equal opportunities for Indigenous and female Australians and to encourage responsible and sustainable consumer behaviour.
National Programs
Patricia Garcia AO – National SDG and Peace Program Manager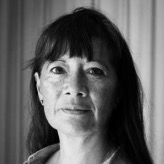 Patricia Garcia is a highly respected humanitarian and human rights advocate, with experience in project design and delivery, campaigning, and fundraising. For over 20 years Patricia has lived and worked in war zones. She has managed and coordinated humanitarian relief and development programs to assist refugees and IDPs in some of the world's longest-running conflicts, including Afghanistan, Sudan and Burma.
Patricia has worked for the United Nations and international NGOs, including Oxfam, Peace Winds Japan, German Agro Action, Norwegian Church Aid, UNHCR, and UNOPS. Her program management tasks have included overall responsibility for emergency and post-conflict recovery, with annual budgets from USD 2 million (Asian Development Bank/German Agro Action in Afghanistan) to USD 12 million (EU/Norwegian Church Aid in Darfur Sudan).
---
Fadzi Whande – National Human Rights Program Manager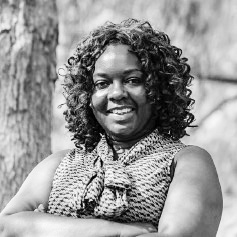 Fadzi is a Global Diversity and Inclusion Strategist, award-winning Social Justice Advocate and Speaker. Her background includes launching telecommunication networks to addressing gender equity, racism, discrimination, health disparities, financial literacy, unemployment and social disadvantage across various sectors in Africa, United Kingdom, USA, and Australia. Fadzi is the Inclusion and Diversity Adviser for the University of Western Australia and a champion for encouraging dialogue as a means of understanding difference. Her work primarily focuses on addressing systemic and institutionalised barriers held towards historically underrepresented groups.
Fadzi sits on the Board of the Museum of Freedom and Tolerance, the National Diversity Advisory Group for the Australian Computer Society and White Ribbon Australia. She has an Executive Master of Business Administration and Graduate Certificate in Social Impact from the University of Western Australia.
---
Graham Hunter – National Climate Change Program Manager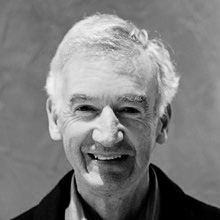 Graham is an independent consultant in Environmental and Catchment Management. He first joined the UNAA in the 1970s when he was a Vice President of the Victorian Division and helped establish what was then called the Younger United Nations Association.
Subsequently, as an environmental specialist, Graham worked for the OECD in France and the USA. In Victoria, he has held senior positions with the Environment Protection Authority, the Victorian Parliament and government departments responsible for the management of natural resources and the environment and was CEO of Greening Australia Victoria.
More recently Graham has been a consultant and part-time university lecturer. He re-joined the UNAA and in 2012 completed his three-year term as the Victorian President. He led the UNAA delegations to the UN climate conferences in Copenhagen in 2009 and in Paris in 2015 and to the UN Conference on Sustainable Development in Rio de Janeiro in 2012.
---
Sally Airs Shevach – UNAA Advisor on the Challenges Forum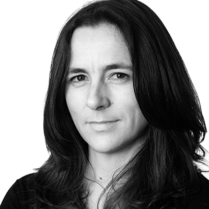 Sally is a human rights and humanitarian specialist with 20 years experience working with the United Nations, governments and NGOs. She is currently an Executive at Humanitarian Advisory Group in Melbourne and has held leadership roles with the UN and other leading international organisations, working in conflict zones and complex humanitarian emergencies in the Middle East, Asia and the Pacific.
Sally is experienced in policy, strategy and advising UN, government and community sectors on global issues such as international law and protection. Her recent work includes drafting the Australian Guidelines for the Protection of Civilians for the Australian Defence Force and the Department of Foreign Affairs and Trade.
Sally is also an experienced trainer and facilitator. In 2016-17 she co-led the UNHCR's protection training for the UN Humanitarian Country Team in Myanmar and government agencies in the Philippines.
Sally has a Master of Public and International Law from the University of Melbourne and currently serves as a Board Member for The Institute for Effective Governance and Stabilization.

Young Professional Network
(Only Convenors mentioned)
Laura John – National Young Professionals Lead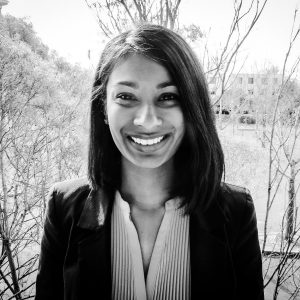 Laura John is a lawyer in the Office of General Counsel at Australian Government Solicitor. She has extensive experience in leadership, advocacy, and public speaking internationally and at home in Australia.
Laura has previously worked as a consultant for the United Nations High Commissioner for Refugees in Geneva and volunteered with advocacy organisation Human Rights First in New York. She was a rapporteur for the 2nd UNESCO Conference on Global Citizenship Education in Paris and a panelist at the World Education Forum in South Korea.
Laura was selected as the Australian Youth Representative to the United Nations in 2014. In this role, she engaged with a variety of stakeholders including young people, media, politicians and civil society. Laura's term as Youth Representative culminated with a speech at the United Nations General Assembly in New York on the importance of good mental health, resilience, and well-being.
Laura received the inaugural Graduate of the Year award from the Australian Public Service in 2015 for her outstanding contribution and leadership. She is currently completing a Master of Laws in International Law through the Australian National University.
---
Katrina Van De Ven – NSW Team Lead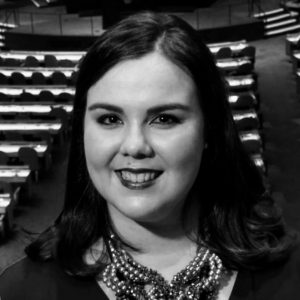 Katrina is a passionate public and foreign policy professional with over four years of experience in policy analysis, communications, and stakeholder engagement. Currently employed as a Government and International Affairs Advisor at the Australian Nuclear Science and Technology Organisation, Katrina has previously held roles in a variety of government settings, including the NSW Department of Premier and Cabinet and Queensland Parliament. She has also completed competitive internship programs with the Australian Mission to the United Nations in New York and the United States Congress.
Additionally, Katrina is the Chief Operations Officer of Young Australians in International Affairs (YAIA), a not-for-profit think tank committed to engaging young Australians in international affairs and foreign policy, and to building the high caliber leaders necessary to navigate Australia's future in the Indo-Pacific century. In this role, she oversees the running of five state and territory branches, in addition to contributing to the strategic direction of the organisation.
Katrina has a broad range of professional and research interests including Australian and American foreign policy, multilateral diplomacy, political psychology, and soft power theory. She holds a Bachelor of Psychology (Honours) and Master of International Relations from Griffith University.
---
Neesha Seth  – WA Team Lead

Neesha Seth is a registered Psychologist, currently working in Private Practice and as a consultant Psychologist to Organisations in Perth. Neesha has a strong passion for working with people to optimise their wellbeing. As a trained TV presenter, Neesha also extends this love into the media.
Neesha has been an executive member of the UNAA WA for 9 years and has a strong interest in international relations, with a specific focus on creating opportunities to engage the community in events that create an increased awareness in the UN ideals.  Neesha has a double degree in Science (Psychology) and Commerce (HR&IR), and a Masters degree in Psychology.
---
Emeline Gillingham – VIC Team Lead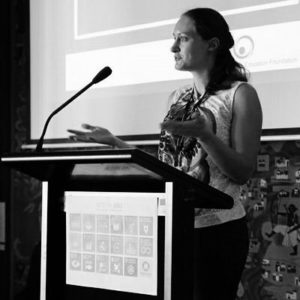 Emeline is the Victorian Lead of the UNAA Young Professionals. She is a dynamic and enthusiastic French-Australian young professional interested in people, culture, and social change, and working in project management and stakeholder engagement in the fields of global education, Australia-Asia engagement and international affairs. Emeline is passionate about inspiring and empowering people, particularly young people, to create positive change and make the world a better place. She is a strong advocate for sustainable development and believes that everyone can play a part in shaping a better future for all.
Emeline is convinced that intercultural understanding and cross-cultural collaboration is vital to achieving this. Outside of her work at the Asia Education Foundation and her volunteer committee role with the UN Association's Young Professionals Network, Emeline is currently learning Mandarin at the University of Melbourne's Confucius Institute. She also helps her husband grow his new tourism business venture, The Confident Camper. Emeline was a delegate of the China-Australia Millennial Project 2017.
---
Joel Lindsay – QLD Team Lead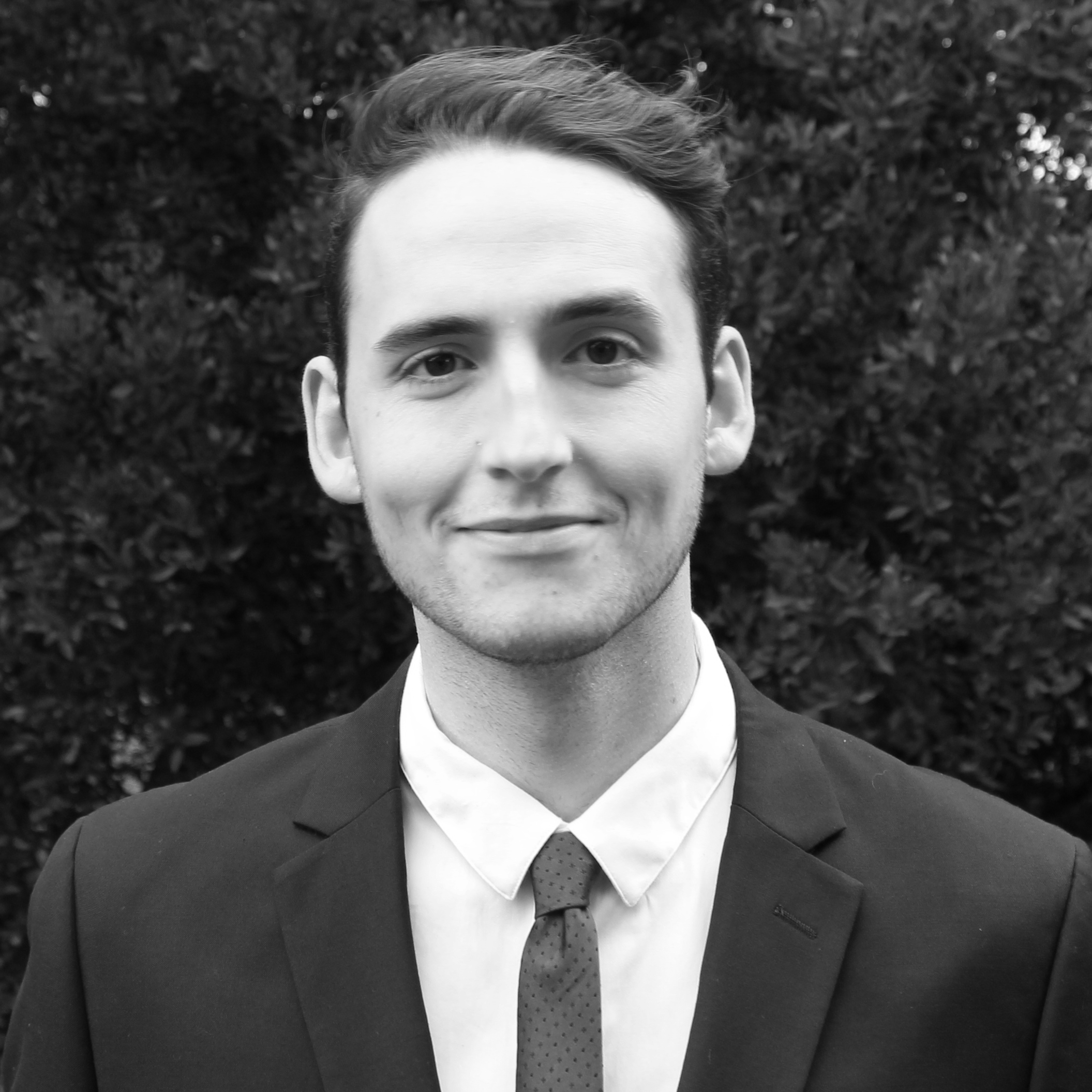 Joel Lindsay spent a large part of his childhood overseas and as a result, sees himself as a global citizen. He studied International Studies at the University of Queensland where he was able to combine his passion for languages, travel and political science. It also gave him the opportunity to complete a six-month study abroad program at Sciences Po in France. He then went on to complete a Masters in International Relations at UQ.
Being passionate about climate change mitigation and adaptation, this program allowed him to focus his studies on the practical measures we can take to address major global challenges like forced migration, resource scarcity, and a warming planet. It also put him in contact with the United Nations Young Professionals, and with their strong focus on global issues advocacy, it was a perfect fit.
Joel joined the Queensland team as a Subject matter expert and has since achieved the roles of editor-in-chief and is now the Team Lead for Queensland. He hopes to use this position to engage other young professionals in the vital work of the UN and to encourage them to see themselves as global citizens as well.
---
Maryanne Crooks – QLD Co-Chair, Event Manager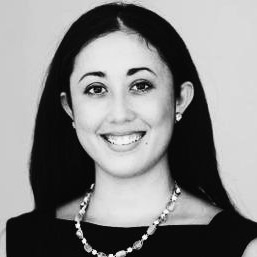 Maryanne is currently studying a Master of International Relations at the University of Queensland and has been a Research Assistant at the University of Sydney's Centre of International Security Studies working on Professor James Der Derian's Project Q. The purpose of the Q Symposium was to explore how the future of quantum computing will impact global peace and security. In addition, she has also worked with global non-profit The Hunger Project Australia as a monitoring and evaluation intern where she edited investor reports for epicentre projects in Malawi, Ghana, Burkina Faso and Bangladesh while providing field updates on a range of maternal health, education, and community empowerment goals. Prior to this, she worked in both finance and recruitment.
In February 2016, Maryanne joined the UNAA QLD division as a social media officer before co-launching the UNAA Young Professionals Network in Queensland in March. Maryanne has a Bachelor of Business where she majored in Marketing and minored in Applied Economics.
---
Ariadne Braz Magalhaes – Tasmania Team Lead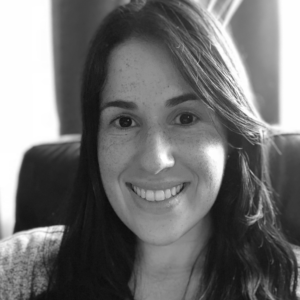 Ariadne Braz Magalhaes is an Economist and Senior Management Consultant with over eight years experience dedicated to providing solutions in corporate strategy, cost efficiency, revenue optimisation, change management and continuous process improvement in the face of rapidly evolving markets. She has worked in numerous industries including Energy, Pharmaceuticals, Aviation, Retail, Construction and the Public Sector. Ari has significant international experience throughout Europe, Latin America and Oceania. She speaks six languages and holds a double degree Masters in International Management. She is currently the Managing Director of BluPrint Consulting and the Tasmanian Lead of the United Nations Association of Australia Young Professionals Network (UNAA YP). Ari is a Chartered Manager, Prince2® Registered Practitioner and a dedicated member of Australia's Institute of Managers and Leaders and the Internal Consulting Group (ICG).
---

Academic Network
Dr. Jeremy Farrall – UNAA Academic Network Convenor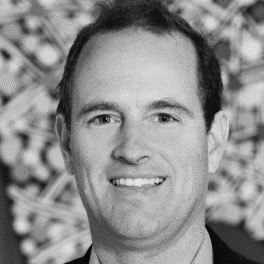 Dr. Jeremy Farrall is the current Convenor of the UNAA Academic Network. He holds academic appointments at the Australian National University (ANU), a Fellow at the Asia-Pacific College of Diplomacy, and at the University of Tasmania, as Adjunct Associate-Professor in the Faculty of Law. Jeremy has previously worked for the United Nations Secretariat in a range of positions, including as Political Affairs Officer for the Security Council Affairs Division in the Department of Political Affairs at UN Headquarters in New York, as UN Facilitator for the Secretary-General's Good Offices Mission in Cyprus, and as Political Affairs Officer for the UN Mission in Liberia.
Jeremy is currently a Chief Investigator on a 4-year Australian Research Council Discovery Project entitled 'Leveraging Power and Influence on the UN Security Council: the role of elected members' (with Chris Michaelsen, of the University of New South Wales, Jochen Prantl, of ANU, and Dr. Jeni Whalan, of the University of Queensland). Jeremy's books include United Nations Sanctions and the Rule of Law (Cambridge 2007), The Role of International Law in Rebuilding Societies after Conflict (Cambridge 2009, edited by Brett Bowden and Hilary Charlesworth), Sanctions, Accountability and Governance in a Globalised World (Cambridge 2009, edited by Kim Rubenstein) and Strengthening the Rule of Law through the UN Security Council (Routledge 2016, edited with Hilary Charlesworth).

---