The Environment Committee meets monthly to discuss environmental issues relevant to the Western Australian community in the context of the UN Sustainable Development Goals.
Participation is open to all UNAAWA members and details of the next meeting can be found here. The committee has recently been formed and a number of vacant positions will shortly be listed on the website.
For more information or any enquiries, please contact Beatrice Hamilton, UNAAWA Environment Chair at environment@unaa-wa.org.au
Meet the committee
Chair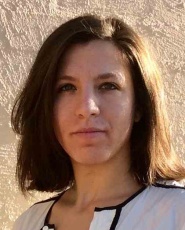 Beatrice is a Lecturer at the University of Western Australia Law School and a researcher at the Ghent Rolin-Jaequemyns International Law Institute. Beatrice holds a Bachelor of Laws, Master of Commercial Law, Master of International Relations and a Master of Diplomacy and Trade (Monash) and is a PhD Candidate at Ghent University, Belgium. Beatrice researches in the areas of Environmental Law and International Humanitarian Law with a focus on the protection of the environment in armed conflict. Prior to academia, Beatrice has worked in both the private and public sectors and has a background in Environmental Law and policy (Environmental and Heritage Protection).
Vice Chair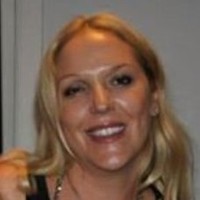 Dr Marianne Dahle is a highly qualified Corporate Sustainability and Climate Change professional with extensive experience gained through a variety of senior roles across industries; including mining, energy, financial services, management consulting, and academia. Marianne is originally from Norway and has worked in Oslo, Geneva and London before moving to Perth. Marianne has formulated and implemented a range of corporate and business strategies that integrate sustainability objectives into products, processes and services. She is adept at identifying opportunities to innovate and improve, whilst also focusing on risk mitigation and commercial outcomes. Marianne has published papers in international sustainability journals and has contributed to developing a sustainability university degree. Marianne has a PhD in Corporate Sustainability and Strategic Management fro
m the University of Western Australia, a MSc in Environmental Economics from the London School of Economics; an MBA from Nottingham University Business School, and a BSc from the University of Bergen.
Secretary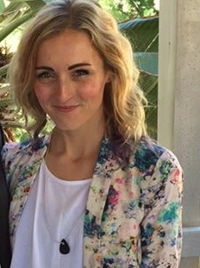 Linelle Fields has a background in medical research and youth development (BSc. Biomedical Science, BSc. Molecular Biology, Hons. Medical Science, PGc. Business Administration).  A passionate advocate for Medical Science and Humanitarian Aid, and disillusioned with the general level of scientific literacy in the community, she now uses her previous experience to compliment her PGc. in Humanitarian Action and Development, to further the goals of the UN and create gradual but continual change in society.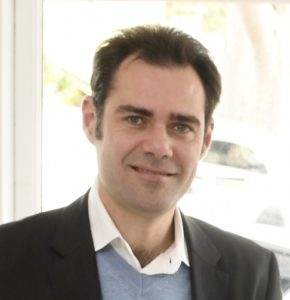 Dr. Mark Andrich is a former Pearcey Western Australian Entrepreneur of the Year. A specialist in Sustainable Investment, Mark has published international journal papers in sustainability topics with one study leading to the establishment of the Western Australia's Sovereign Wealth Fund and another showing statistically that land clearing caused much of the rainfall decline in southwest Western Australia. Putting his PhD in sustainability research and prior experience as a NY-based hedge fund manager into practice, Mark created Sustainable Platform, the world's largest database of 15,000 companies measured for their contribution to sustainable development. The Sustainable Platform provides sustainability information for funds who want to invest to meet customer and regulatory needs for sustainable development, and to enhance their performance vs. risk profile. Mark ha
s a PhD in Engineering (sustainability) as well as undergraduate degrees in engineering (oil & gas Engineering with hons) and commerce, and is honoured to be part of the UN Association for Western Australia.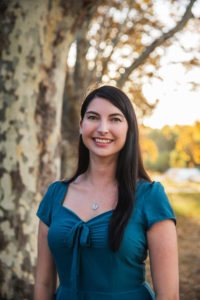 Caroline has been a passionate advocate for Climate Change since she grew up in the Perth hills.  She has had seven years' experience in sustainability and climate change mitigation and adaptation policy within all three tiers of government; Federal, State and local. Alongside this work, Caroline has also been a passion climate change campaigner and advocate for climate action. Caroline is a board member of the Conservation Council of WA, climate change portfolio lead for United Nations Association of Australia (WA) Environment Committee. She has been trained in climate change communication by Al Gore, and is a Local Coordinator for the Climate Reality Leadership Project.
Caroline ran as the Greens candidate for the recent Perth Federal By-election and through this campaign, she had thousands of conversations on renewable energy and climate change throughout the electorate. Caroline also stood in the recent State election as the Lower House candidate for the seat of Maylands. Caroline has completed a Masters degree in Environmental Management and Development at the Australian National University with units in Domestic and International climate change economics and policy and was delighted to take herself to the Paris Climate Change Conference in 2015 to learn more about the international negotiations.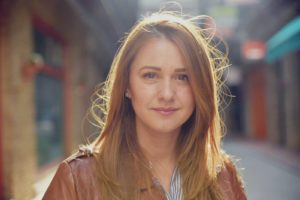 Originally from Brazil, Cristina has moved to Australia after graduating in Engineering, in which she joined the University of Western Australia to do a PhD in decision support systems for water resources management. After graduating Cristina worked with consulting focusing on decision automation systems for mining and supply chain management, and currently Cristina works in the Mining and Energy sector at BHP while also holding the role of portfolio lead for mining and energy at UNAAWA. Cristina is very passionate about how automation technology will help and/or impact society in the future.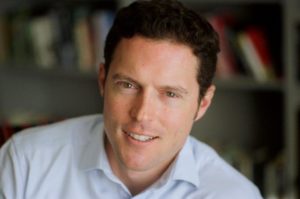 An advocate for Sustainable Built Environment and Ocean Health, Grant is the director of Northstar Development, a development management company that focuses on elevating the importance of people and the environment when developing property and building. He is also the WA state manager for a new and innovative home nursing company Home Nurse Services, which delivers high quality healthcare to people in their homes and aged care facilities. With qualifications in business, engineering and law, Grant spent a number of years in management consulting at Bain & Company, before turning to property. The ocean is something that Grant also really enjoys and cares about, and he is a co-founder and Chairperson of the Western Australian Ocean Foundation.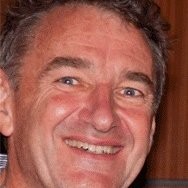 Terry Burnage.  Specialist Area:Agriculture.  SDGs 1 No Poverty, 6 Clean Water and Sanitation, 8 Decent Work and Economic Growth, 14 Life below Water, 15 Life on land, 9 Industry, Innovation and Infrastructure, 17 Partnerships for Goals
Melissa Arias is a proactive graduate, driven by the pursuit of sustainability in Western Australia. She is a passionate advocate for the Sustainable Development Goals and hopes to through education, spread awareness on the opportunities aligned with achieving the global sustainability targets. As one of our newer members, Melissa has been busy utilising her Marketing experience to grow our committee's presence in WA and ensure we put our best foot forward in sharing our aspirations with the community.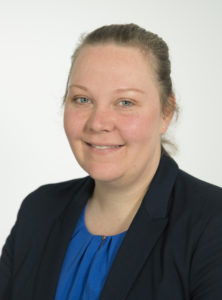 Abigail Jones is a Sustainable Hospitality professional who is committed to wide spread community education resulting in change, on all issues which will make the world a better place to live. A mother of one she is passionate about creating change for a better planet for people to live in and on. Abigail has a clear understanding of the role economics plays in the decision making for the environment and enjoys embracing these challenges to create solutions which are beneficial for the bottom line, the community and the earth. She has strong collaboration skills bringing multi-disciplined teams together for a common goal. She believes the SDGs provide an excellent frame work for goals that the world can work towards from individuals to big business, from local to international governing bodies.
Sonja Kuzich is a Lecturer, Curriculum and Pedagogy, at the School of Education (Curtin University). She is currently the Vice President of the Professional Teaching Council of Western Australia (PTCWA), Executive member of the Western Australian Institute of Educational Research (WAIER) and a member of the Australian Association for Environmental Education (AAEE), the Children and Nature Network (CNN) and Nature Pedagogy International Association- Australia. Her research interests include social justice and equity, educational policy development and implementation particularly through a sustainability agenda, and the impact of nature on children's affective and cognitive outcomes. Her current PhD research focusses on Education for Sustainability (EfS) in schools. She is on both the Education and Environment Committees with UNAAWA.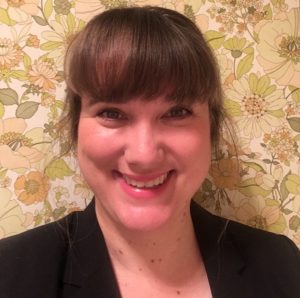 Lucy has a background in natural resources (BSc Natural Resource Management, UWA; MA Global Environmental Studies, Sophia University, Japan) and experience in sustainable forestry. She really enjoys spending time outdoors and is passionate about ensuring that future generations can enjoy spending time outdoors too, through careful management actions by our current generation. With former experience in the state government and current work with the WA timber industry peak body, she hopes to bring her skills and passion in Forest and Biodiversity to the committee as a newcomer in 2018.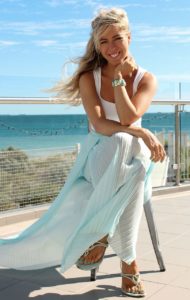 Amanda completed her Bachelor of Science degree, majoring in marine science and biology, at Murdoch University. As one of the top 5% of students, she was invited to take part in a Master Class program which enabled her to obtain a certificate in Business Administration alongside her Bachelor degree. She then went on to complete her Masters in (Marine) Biological Science at the University of Western Australia, where her thesis focused on the electroreceptive thresholds of sharks and rays. She is an ambassador for the NGO Generation Awakening and a spokesperson for Shark Shield, the world's only scientifically proven and independently tested electrical shark deterrent. With a passion for the Ocean conservation, Amanda created Fin Free Soup, a concept designed to shed light on Australia's involvement in the shark fin trade. She has since turned this into a documentary called Shark Soup for Discovery Channel's Shark Week. Amanda continues to focus her energy into uncovering new information about the anthropogenic pressures on sharks, and relaying this information through her film making.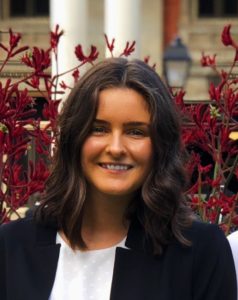 Lucy holds a Bachelor of Laws and a Bachelor of Arts (Politics and International Relations) from the University of Notre Dame. Lucy works as a lawyer and is currently practicing in the area of commercial litigation. She joined the Committee in late 2016 and has in recent times volunteered as the Committee's communication officer. Lucy is a strong advocate for community-based action as a means of mitigating and preventing environmental issues. Lucy is excited to see how environmental technological advancements will assist in the conservation of the natural environment and the mitigation of climate change in the future. Lucy intends in practicing in the area of Environmental Law in a position that enables her to contribute to environmental policy in Australia.