WA Executive Committee
Office Bearers:
President: Dr Steve Lennon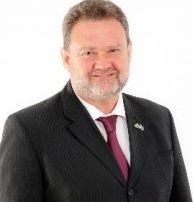 Steve is a qualified scientist and engineer, with a primary degree in Chemistry and a Masters and Doctorate degree in Materials engineering. He is an experienced company director, having held board positions on state and private companies and not for profit organisations in South Africa, Switzerland, Australia and the USA. He is recognised as an international expert in energy and technological innovation, with specialist knowledge in sustainability, climate change, energy planning, policy and strategy and both non-renewable and renewable energy sources and networks. Currently Managing Director of Shanduvan (Pty) Ltd, a specialist energy, sustainability and strategy advisory service. He is also Chief Executive of SolaJoule Pty Ltd, an efficient lighting and point of use solar technology company. He was a member of the Coal industry Advisory Board of the International Energy Agency for more than 10 years and is a reviewer for the IEA's Annual World Energy Outlook publication.
Vice-President: Dr Sandy Chong Yee-Ling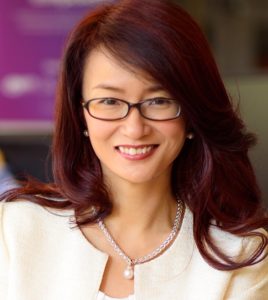 A Harvard Alumna, Sandy is the winner of 2017 US Stevie Awards for Women in Business; 2015 Singapore Management Consultant of the Year; & 2016 WA Multicultural Recognition Awards.  Earned her PhD in Info. Systems in 2003, Sandy has over 15 years' experience leading International Business, Communication, ICT, Governance & Strategic Alliance projects in academia, public & private sectors.  An active contributor of the SDGs, Sandy strongly believes that education & leadership are key to economic empowerment for youths & women. Appointed Global Ambassador of The Inspiring Rarebirds, International Mentor of Cherie Blair Foundation for Women, Sandy has served as Special Rapporteur at the 105th International Labour Organisation (ILO) Conference in Geneva.  Her passion in connecting business with philanthropy helped raise funds for UN Women, Special Olympics Australia & Homeward Bound. In addition to serving on boards & mentoring high achievers, Sandy is an avid traveller & artist.
Vice-President: Katherine McKenzie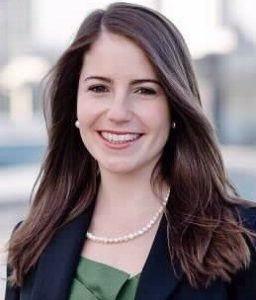 Katharine is a commercial and regulatory lawyer with extensive experience in the energy sector. Katharine was named 'Young Energy Professional of the Year' at the 2017 Western Australian Energy Awards and was also named in the 2016 Doyle's Guide National Energy & Resources Rising Stars Ranking. A Director of the Australian Institute of Energy and Founder and Chair of Women in Energy, a successful network that connects and supports women in the sector. Her passion in helping disadvantaged women has led her to participate in UN Women's Trek for Rights in Fiji and its annual fundraising event, International Women's Day Breakfast, since 2014 to raise funds for women in the Pacific region.
Secretary: Lisa Kazalac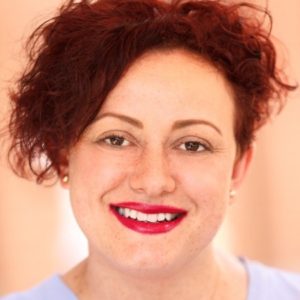 Lisa has over 15 years' experience in corporate, public sector and not-for-profit organizations. With extensive experience in leading governance and developing advocacy strategy for both public and private stakeholders,  Lisa has led projects and campaigns that have influenced decision makers at all levels of government and industry across Victoria and Western Australia. An MBA Graduate from the Curtin Graduate School of Business, Lisa is an active contributor of the CGSB Alumni Committee and is a member of the Australian Institute of Management of WA's (AIM WA) Women in Business Network Committee. She is most passionate in helping future young leaders grow and achieve their career aspirations, making sure everyone has access and equal opportunities.
Treasurer: Harvey Davies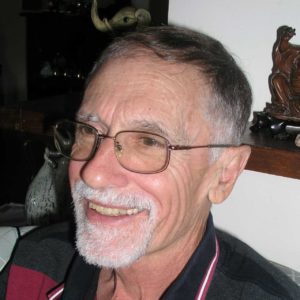 Harvey Davies has a diverse academic and professional background. He completed his Bachelor of Science, majoring in Physics from the University of Western Australia. He then went on to complete post-graduate diplomas in Education and Computation from UWA. He later completed a Master of Environmental Science from Macquarie University with his thesis titled "Computer Simulation of the Formation of Photo-chemical Smog." His professional experience includes working as a high-school teacher in Papua New Guinea; an education researcher in Hobart (where he taught the first short high-school course in computing);  a lecturer in mathematics and computer science at WAIT (now Curtin University) and as a computer scientist and software engineer for CSIRO (working mainly on climate research). He became interested in the UN when his daughter was the Aus-aid representative (as part of the Australian delegation) at the UN in New York.
Ordinary Members:
Rees Barrett: Convenor – Education Reference Group (ERG)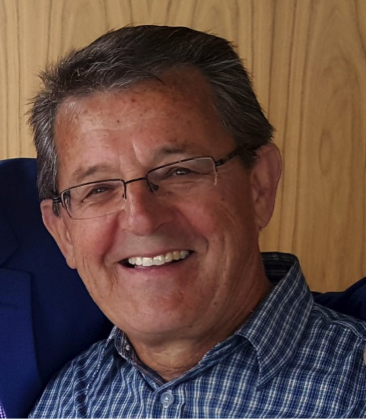 A school educator and curriculum developer with 45 years' experience, Rees has led development of UNAAWA school programs since 2015. His passion is to promote active citizenship (local to global) as "it is the critical element in sustaining a vibrant Australian democracy and future global governance". As Chair of the ERG, he is directing his leadership and creative skills to the committee's vision: engaging school students (and their carers) with UN work and values and empowering them to act for a sustainable world. Outside his voluntary work, you'll find Rees playing with the grandkids, listening to The Beatles, lost in his garden or walking around Lake Gwelup with Anne.
Joseph Caruso
Jurgen Baumhoff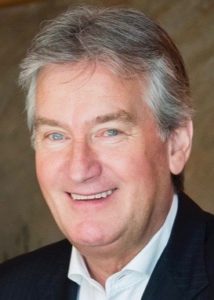 Jurgen Baumhoff is a passionate Hospitality Professional having received his basic training in the Hospitality Industry in Germany and Switzerland. A German national with a Permanent Residency in Australia, Jurgen`s Hospitality experience spans over 44 years with a career path from a hotel management graduate to General Manager/ Area Manager directing major international Hotel Chains such as Kempinski, Hyatt and InterContinental Hotel Group in Germany, France, Australia, UK, Israel, Hong Kong and Egypt. Jurgen spends most of his time  between Geneva, Switzerland and Perth, Western Australia.  Founder & CEO of Metapoint Advisory Services, a strategic hospitality consultancy that advises board executives, Jurgen coaches, teaches and mentors younger generations who are hospitality graduates. He takes great pride and enjoyment in setting up charitable ventures that have strong ties to the UN and NGOs.
Manita Beskow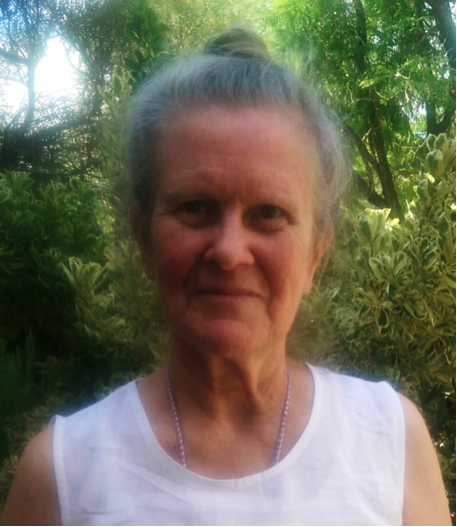 Trained as a Psychologist and Jungian Analyst, Manita is also a Yoga and Meditation teacher and has taught in this field for over 40 years. She is a member of the UNAAWA Executive, representing the Universal Great Brotherhood, Dr de la Ferrière Foundation. Manita lives in the Perth Hills, in a Spiritual Community, and likes to continue contributing to a more consciously peaceful world where the physical (including environment), psyche and spirit are integrated into each person's personal development. Manita leads the Education for Peace portfolio in the Education Reference Group (ERG).
Beatrice Hamilton: Convenor – Environment Committee
Fadzi Whande: Lead – National Human Rights Programme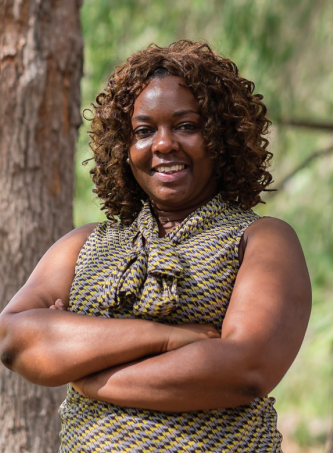 Fadzi Whande is the Manager of Inclusion and Diversity at UWA and currently serves as the National Human Rights Program Manager for the United Nations Association of Australia and sits on the Board of the Museum of Freedom and Tolerance,  Australian Computer Society Reference Group and was appointed an Ambassador for the philanthropic women's circle 100 Women and the Humanitarian Group. Fadzi Whande is a Global Diversity and Inclusion Strategist and award winning Social Justice Advocate. Her work primarily focuses on addressing systemic and institutionalised barriers held towards historically marginalised groups. Over the course of her career she has been the recipient of various awards and accolades including being selected as a 2018 Australia Day Ambassador, awarded the 2016 International Racial Equity Leadership Award in USA and being named a 2016 finalist for the Australian Human Rights – 'Racism it Stops With Me'.
Alex K-Bailey: Convenor – Human Rights Committee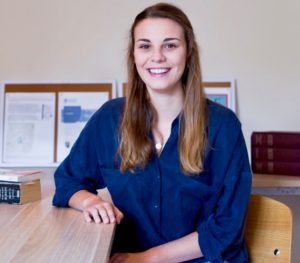 Alex is an enthusiastic student at the University of Notre Dame studying a double degree in Law & Arts majoring in Politics and International relations. Her passion for human rights emerged out of her overseas travel with family to rural destinations throughout South-east Asia. Believing everyone has potential to thrive, Alex is a mentor and tutor to high school students which has further driven her to encourage more young people to become involved in the United Nations. Also a current intern at Future Directions International this acts as a perfect match in leading the UNAAWA Human Rights committee as she believes in unleashing the publics responsibility to uphold human rights and the United Nations Sustainable goals at a local level. In her spare time Alex is currently learning to surf under the guidance of her golden retriever named Snorkel.
Aleisha Godenzie: Convenor – Women's Committee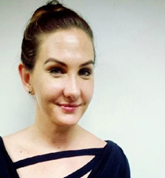 Aleisha Godenzie is an Organisational Development and Change professional, specialising in large and medium Government Information Communication and Technology (ICT) and Transformation projects. Aleisha engages in management consulting and individual mentoring to promote capacity in future leaders. Aleisha holds qualifications in Management, Psychology, Project Management, and Business. Aleisha's passion for equality and social justice prompted her nomination to the UNAAWA Women's Committee in 2017. Aleisha is mother to one, and proud reader of Matthew Reilley's Australian action books, most particularly when avoiding university assignments.
David Hollands
Kay Hallahan AO
Vicky Sofield
Neesha Seth: Ex officio Young Professionals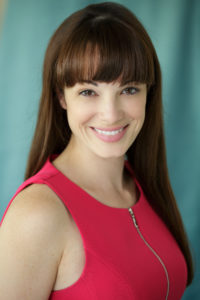 Neesha Seth has over 10 years' experience working with some of Australia's largest organisations across retail, logistics, oil and gas, public sector and not-for-profit organisations, delivering organisational and counselling services. Neesha is a trained and experienced TV and stage presenter, presenting most recently on Foxtel Australia, long-term (10 years) executive board member of the UNAAWA is also currently the State Lead of the United Nations Association of Australia Young Professionals WA Chapter. Neesha's background enables her to apply cultural sensitivity in all her practices and leverage her cross-industry experience in the field of organisational psychology to optimize well-being, productivity and performance within an organizational setting.
Contacting UNAAWA Executive Members
Click here for email addresses. Other members of the executive can be contacted via the Office.