Welcome to the UNAAWA Human Rights Committee
Learn More About Human Rights in Australia and Abroad.
The UNAAWA Human Rights Committee aims to provide a forum for discussion and organise events to foster greater understanding and awareness of human rights issues of local and global interest. Committee attendees have the chance to network with other passionate individuals, participate in the organisation of UNAAWA events like International Human Rights Day and Harmony Week, and connect with guest speakers and related organisations in the WA community. The Committee believes that through local participation and conversation, change can be achieved to ensure every person's basic human rights are upheld and understood across Australia. Participation is open to all UNAAWA members. Click here for details of the next meeting.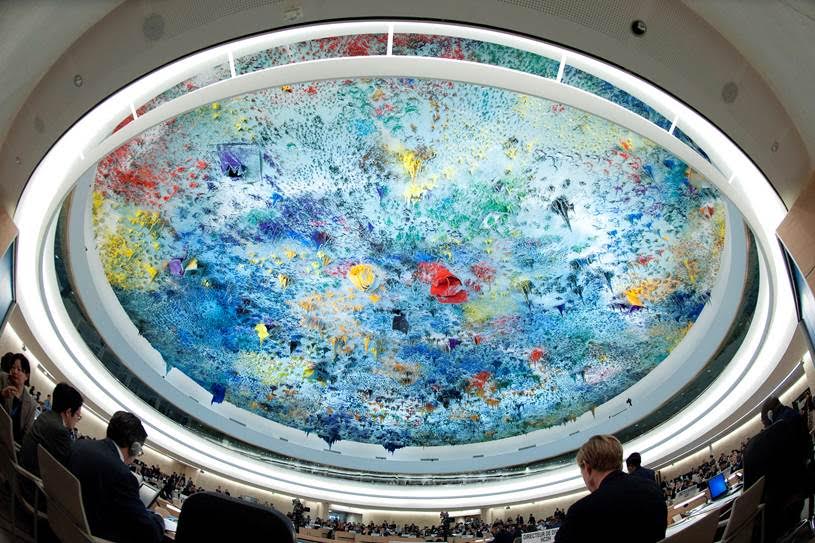 The ceiling of the UN Human Rights Council at the Palais des Nations, Geneva, by Spanish artist Miguel Barcelo.
Meet the Committee
Convenor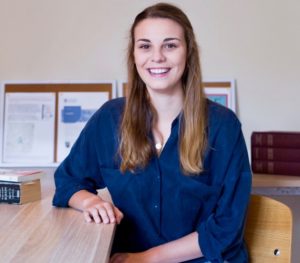 Alex  K-Bailey is an enthusiastic student at the University of Notre Dame studying a double degree in Law & Arts majoring in Politics and International relations. Her passion for human rights emerged out of her overseas travel with family to rural destinations throughout South-east Asia. Believing everyone has potential to thrive, Alex is a mentor and tutor to high school students which has further driven her to encourage more young people to become involved in the United Nations.  Also a current intern at Future Directions International this acts as a perfect match in leading the WA United Nations Human Rights committee as she believes in unleashing the publics responsibility to uphold human rights and the United Nations Sustainable goals at a local level. In her spare time Alex is currently learning to surf under the guidance of her golden retriever named Snorkel.
Deputy Convenor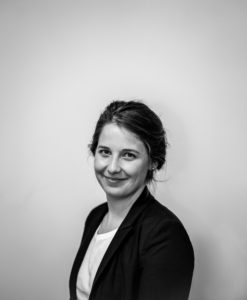 By profession, Laura Clarke is a lawyer practising commercial litigation and intellectual property law. Laura graduated from the University of Western Australia with a Bachelor of Laws and Arts majoring in Political Science and International Relations. Continuing her passion for learning, Laura is currently studying a Bachelor of Biomedical Science at the University of Notre Dame, Fremantle. Laura has spent time living in Sweden where she studied comparative international jurisprudence and the relationship between intellectual property rights and human rights with a particular focus on the access to essential healthcare in the developing world.  Laura is passionate about access to education, justice and healthcare. Volunteering with community legal centres and a number of not-for-profit organisations in areas of education and healthcare, Laura has worked extensively with individuals from disadvantaged backgrounds. Laura joined the United Nations Association of Western Australia to help raise awareness about human rights issues in our community. In her spare time, Laura enjoys tennis, yoga and music.
Secretary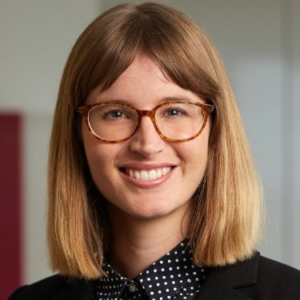 Lauren Bracewell is a commercial litigation lawyer at Clayton Utz specialising in restructuring and insolvency. She is the Secretary of the Human Rights Committee at the United Nations Association of Australia WA. Lauren joined the Human Rights Committee because she believes active citizenship is an important first step to tackling the social justice and equality issues we still face as a society. Lauren's hobbies include basketball, rock climbing and fawning over her Boxer named Neville.
Treasurer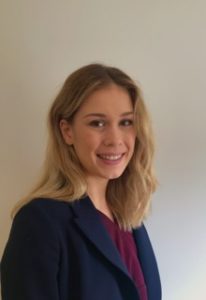 Grace Muir has studied Economics and Finance at the University of Western Australia and will graduate at the end of 2018. Through her studies, Grace has developed a keen interest economic policy and specifically, the role of economic policy in increasing equality and living standards across all sectors of society.  Grace is also enthusiastic towards working with children and enjoys spending time with her nephews and nieces as well as her voluntary work with Radio Lollipop at Perth Children's Hospital, where she can be found trying to cheer up patients and their families through fun and games and the operation of the hospital radio station.  Grace is drawn to the United Nations Association of Australia WA as an organisation that has a significant positive impact in the community by endorsing the UN Sustainable Development Goals. She hopes to contribute to the promotion of Human Rights across various areas of the community through her work with the UNAAWA in her position as Treasurer for the Human Rights Committee.
Corporate Partnership
Kassem Seedat & Keith Makuni.
Governance and Policy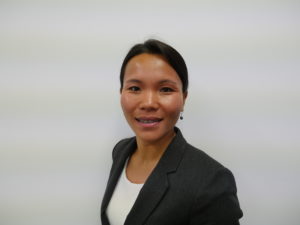 Madison Tran currently serves as the Governance and Policy Officer. She provides advice and contributes to the development of policies and guidelines to ensure the Human Rights Committee operates within its governance framework and the wider United Nations Association of Australia WA division. She serves on the Board of the Vietnamese Community  in Australia, WA Chapter Inc, an organisation that represents Australians of Vietnamese origin. A lawyer by profession, she currently works at The Perth Mint. She finds helping people rewarding and believes it leads to personal growth. Madison is an avid surfer in her spare time.
Communications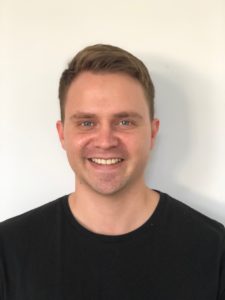 James Herrington is currently undertaking a Masters of International Relations at the University of UWA. As part of his degree, James is writing a dissertation on the perception of foreign influence. In a past life, James has also completed a Bachelor, Honours and Masters in Music Composition.  James joined UNAAWA in 2018 initially as an intern. It was his passion to raise the awareness of human rights abuses — on a local as well as international level — which drove him to join the Human Rights Committee. James also enjoys writing music (Electronic and Hip-Hop), as well following the AFL.
Ex Officio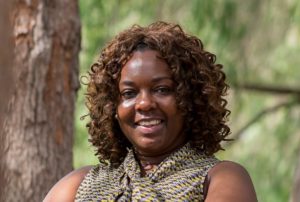 Fadzi Whande is the Manager of Inclusion and Diversity at UWA and currently serves as the National Human Rights Program Manager for the United Nations Association of Australia and sits on the Board of the Museum of Freedom and Tolerance,  Australian Computer Society Reference Group and was appointed an Ambassador for the philanthropic women's circle 100 Women and the Humanitarian Group. Fadzi Whande is a Global Diversity and Inclusion Strategist and award winning Social Justice Advocate.Her work primarily focuses on addressing systemic and institutionalised barriers held towards historically marginalised groups. Over the course of her career she has been the recipient of various awards and accolades including being selected as a 2018 Australia Day Ambassador, awarded the 2016 International Racial Equity Leadership Award in USA and being named a 2016 finalist for the Australian Human Rights – 'Racism it Stops With Me'.
Enquiries should be emailed to human.rights@unaa-wa.org.au.