Welcome
The Women's Committee was established in early 2015 to provide a forum for discussion and organise events concerning women's rights, gender equality and the empowerment of women and girls both around Australia and internationally. The committee saw a very successful launch event followed by strong community engagement. The committee would like to thank everyone for your support. It is only through your continued engagement with these important social issues that we can make a difference in the lives of women and girls worldwide, and at home. Click here for flyer about the committee.
Meetings
Meetings are held on the first Thursday of each month at Lottery House, 33 Moore St, East Perth from 6:00 pm sharp until 7:00 pm. Committee meetings are open to all interested parties, including existing and prospective members.
Meet the Committee
Convener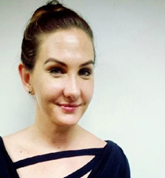 Aleisha Godenzie is an Organisational Development and Change professional, specialising in large and medium Government Information Communication and Technology (ICT) and Transformation projects. Aleisha engages in management consulting and individual mentoring to promote capacity in future leaders. Aleisha holds qualifications in Management, Psychology, Project Management, and Business. Aleisha's passion for equality and social justice prompted her nomination to the United Nations Association of Australia WA Women's Committee in 2017.
Aleisha is mother to one, and proud reader of Matthew Reilley's Australian action books, most particularly when avoiding university assignments.


Deputy-convener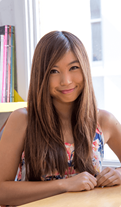 Angel Chen is a chief strategist with specialisations in leadership, finance and legal research. Currently the Strategy Chief for DrawHistory, a social impact brand agency, Angel works with non-profits, social enterprises and community entrepreneurs to amplify the impact they can create. Angel graduated with a Bachelor of Laws and Commerce (Hons) from the University of Western Australia, presenting her thesis on the impact of panel members' characteristics on outcomes.
Angel has served with the UN Women Australia's National Committee for Perth, organising events that empower women and girls to ensure they have access to educational and economic opportunities, and that women's voices are heard in every facet of society. She firmly believes that if you empower a woman, you empower a nation.
On the weekends, you'll spot Angel checking out the latest brunch spots with her pug, Oakland.


Committee Members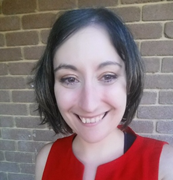 Lara Silbert is a marketing and strategic communications professional with experience in social impact, research, change management and collaborative leadership. Lara engages with local government, the non-profit sector and SMEs. Lara is a woman in STEM, and directs the media and communications for one of the largest hackathons in the world, at which thousands of people from two countries come together to innovate with open data and make lives better.>
As a member of the United Nations Association of Australia WA Women's Committee, Lara passionately works with the team to build a better and more equitable society through addressing barriers to women's leadership and economic empowerment. In her spare time, Lara enjoys showing her 3-year old daughter everything that she loves about her home city.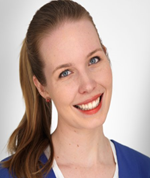 Natasha Smith is a communications professional specialising in digital marketing for non-profits. Natasha is currently the Marketing & Communications Coordinator for the Constable Care Child Safety Foundation, and is a passionate advocate for healthy, safe and empathetic communities. Natasha holds a Bachelor of Commerce (BCom) and Bachelor of Arts (BA) from Curtin University. Natasha joined UNAAWA in May 2017 to contribute to the safety and well-being of women in Perth. She is also a big fan of 60s girl group The Ronettes.


Get in touch
Future events and meeting information will be posted here and on the UNAAWA Facebook and Twitter  pages. This is by no means a group restricted to women and everyone (whether a member or not) is invited to attend.
The group's convener is Aleisha Godenzie who is contactable by email to womens.committee@unaa-wa.org.au. Aleisha is keen to hear from potential, new and existing members and is available to discuss the exciting 2018 event schedule, or general enquiries about women's interests.
Get involved
The Women's Committee would not be possible without the support of our dynamic and committed membership, volunteers and interested members of the public. Please see below for the tiers of involvement that you may wish to engage with.
Committee Membership
With eight committee seats including the Chair and Sub-convener, we are always looking for dedicated members to join us. Membership is by nomination and should first be discussed with the Chair. Requirements such as attending Committee meetings and events, plus additional duties throughout the year are embraced by all members.  If you are interested in joining the Committee please contact Aleisha Godenzie on 61 408 249 987 or on the committee email (womens.committee@unaa-wa).
Volunteering
Our volunteers are the lifeblood of the UNAAWA and bring considerable expertise to all that we do. The generosity of our volunteers helps in all that we achieve from assisting in the setup of events, to facilitating community partnerships, to simply living our values each day to engender a safer, fairer and more sustainable world. Volunteers often subscribe to our distribution list to ensure they are kept up to date, our sign-up service can be found here.
Recognised Partners
Our partners extend from Government, to private enterprise, NGOs and interested parties. We partner with likeminded organizations who wish to promote the role of women and girls in a more inclusive, just and fair world. Co-branding and involvement with events enable partners to engage with the values of the UN, whilst demonstrating their commitment to a safer, fairer and more sustainable world to the public and their own workforce.
Community
Increasing community involvement and awareness of the values of the UN is our ultimate goal. If you have enquiries about how the Women's Committee can become involved with your community please contact Aleisha Godenzie on the details above. Aleisha is keen to hear about community events and is available to discuss the exciting 2018 event schedule, or for general enquiries about women's interests.
Click here. to subscribe to our distribution list to ensure you keep up to date.
Newsletters
Click here to read the latest newsletter of the Women's Committee. If you would like to be kept up to date with information about the Women's Committee and future events then join our mailing list here.