UNAA (NSW) and UTS: United Nations Certificate (Online)
December 9

-

December 11

$1500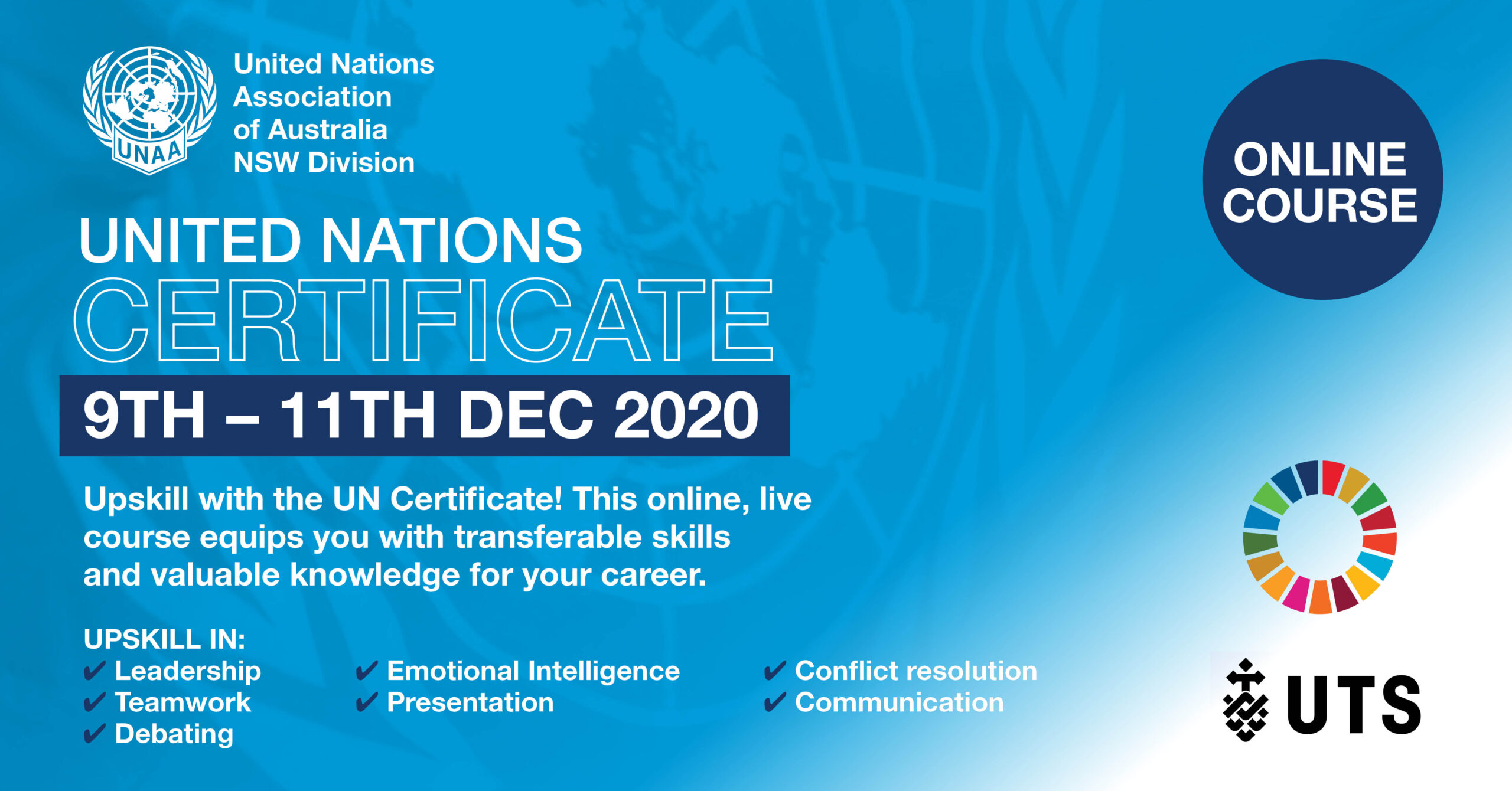 An intensive three-day course which equips you with the key knowledge and transferable skills to make an impact in your career.
About this course
The United Nations Certificate is a 3-day intensive course combining UNAA NSW's educational curriculum with handpicked, industry-focused training from UTS. In this course, you will develop your skills and knowledge relating to global citizenship, sustainable development, peace and security, and much more.
As a thank you for following UNAA (NSW), we would like to offer you a 25% discount off the course (expires Friday 4th Dec 2020, 11:59pm). Use: UNAACERT25.