Lachlan Hunter – National Executive Director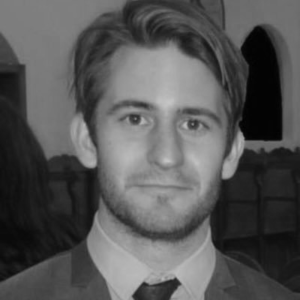 Lachlan is Executive Director of the United Nations Association of Australia, the peak body for promoting the UN in Australia. Lachlan was previously an Executive at Chief Executive Women, a not-for-profit promoting women in leadership, where he worked on building relationships with business, developing Indigenous engagement and writing a report on backlash to women in leadership.Prior to this, Lachlan worked for the Australian Government, initially for the Department of Foreign Affairs and Trade in Adelaide. Lachlan then worked for the Department of Human Services, in roles in front line service delivery, in Ministerial Offices, designing and delivering Norfolk Island Reform and living and working on remote communities in the West Kimberley.At the Department of the Prime Minister and Cabinet, Lachlan worked in Indigenous Youth Policy and setting up STEM Academies for Aboriginal and Torres Strait Islander women and girls. Lachlan was a leader in the PM&C Women's Network, focused on increasing participation and addressing the gender imbalance in the take up of flexible and part-time work.Lachlan also worked in an immigration detention centre and in volunteer roles with the Red Cross to develop refugee and asylum seeker policy, tutor and mentor recent arrivals, and provide social contact for older Australians. Lachlan has recently been elected to the Board of Red Cross ACT. Lachlan is a proud Adelaidian and passionate Richmond supporter.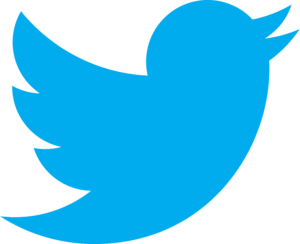 Dr. Candice Woods – National Communications Manager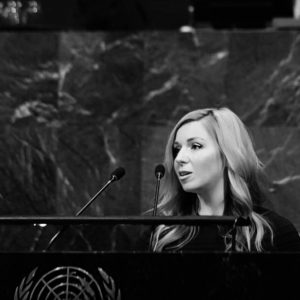 Candice is the UNAA National Communications Manager | Social Media Manager | Editor (UNity), and a Doctor of Behavioural Science.
Passionate about the celerity and dynamics of social marketing and the non-profit industry, Candice has a strong interest in humanitarian, health and non-profit industries, cancer prevention, spokesperson effects, the psychology of decision-making and international affairs. Candice is a published author, a research and news analyst for UNDP (BERA, New York), a Communications and Marketing consultant for the World Federation of United Nations Associations (WFUNA), a senior project officer in Health Promotion and Communications at Cancer Australia, and has performed managerial duties in Public Information/Global Communications with WFUNA for WIMUN New York (2017, 2018 and 2019) and India (2019) conferences.
Candice has previously completed her Bachelor, Masters (with Distinction), and Ph.D. at the University of Newcastle and comes with a professional background in health, marketing & communications, and research.
---
Kayla Slade – National Intern
Kayla is currently studying a Master of International Relations (advanced) at the Australian National University (ANU). During her studies, she has gained a large array of experiences abroad, beginning with her time studying Korean at Yonsei University which she graduated from in 2014. From then onwards, she has managed to additionally study politics in Spain and in Canada during her undergraduate studies at the University of Wollongong (UOW). At UOW, she studied a double degree in a Bachelor of Arts and Bachelor of International Studies.
Kayla's past work experience was completed in Malaysia at the Make It Right Movement, where she helped develop workshops for students. Additionally, after publishing her first research piece on the importance of renewable energy in Australia for continual economic growth, she obtained the position of research assistant in the field of environmental science technology studies at the UOW.
---
Lucy Bei – National Intern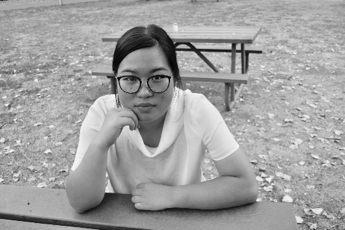 Lucy is currently studying a Bachelor of Politics, Philosophy and Economics and a Bachelor of Languages at the Australian National University. She is driven by her interests in international economics, human rights, gender equality and climate action.
She has recently completed an internship with the Office for Women, Department of the Prime Minister and Cabinet where she worked on advancing gender equality through improving women's economic security. She has also worked for the East Asian Bureau of Economic Research as a data analyst looking into Chinese investment in Australia.
In her spare time, Lucy enjoys exploring her interests through volunteer work. Earlier this year, she travelled to a rural village in Nepal to build a twenty-first century digital library that functioned to combat human trafficking. Other organisations that she has engaged with in the past include the Migrant and Refugee Settlement Services ACT and Amnesty International.
---
Arielle Levy – National Intern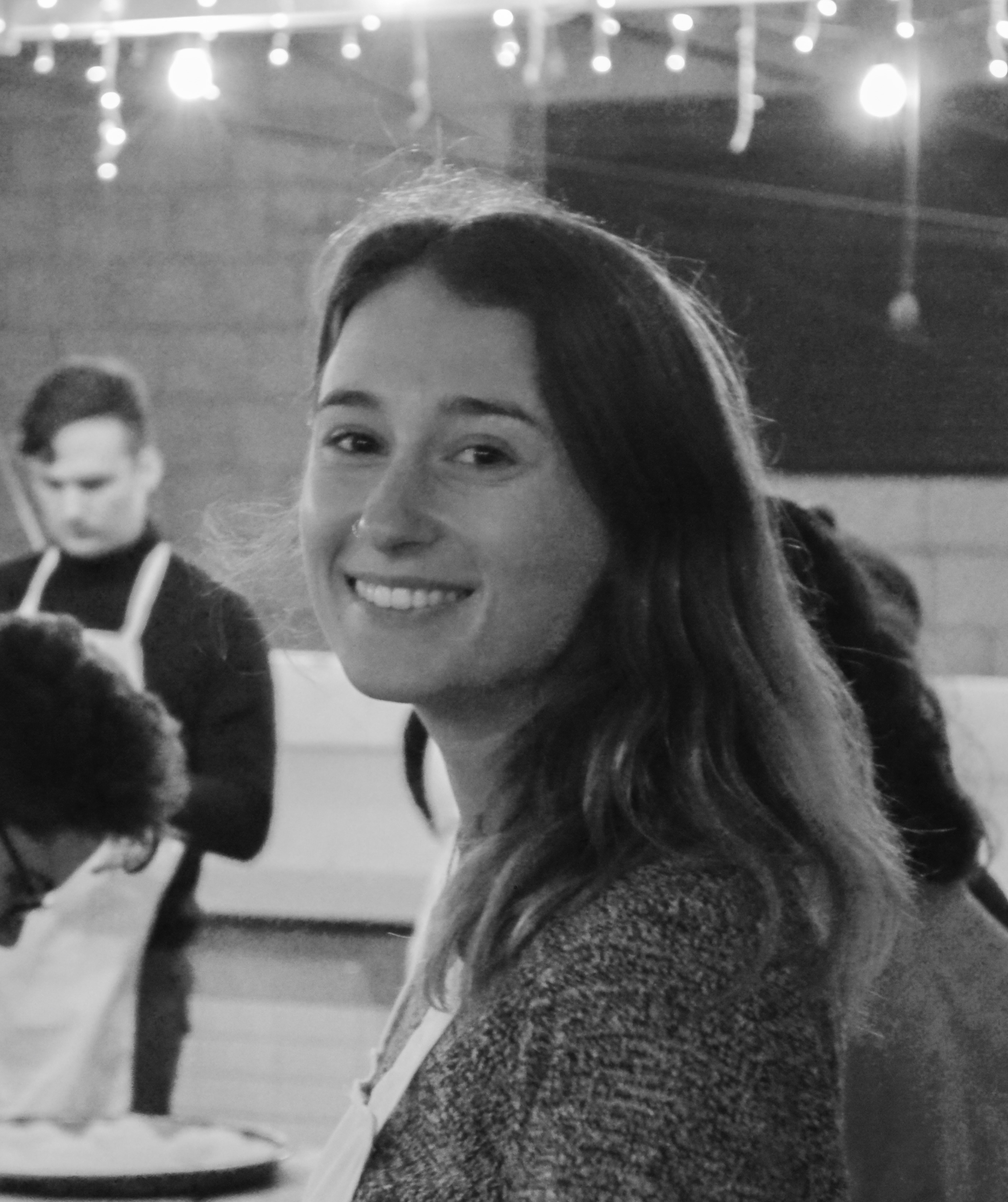 Arielle is currently studying a Bachelor of International Relations / Bachelor of Languages at the Australian National University. She is particularly passionate about women's rights, the rights of Indigenous Peoples, and climate action. Her language studies, which include Arabic, French, and Spanish, are driven by her desire to work in the NGO sector, focusing on promoting and protecting human rights both internationally and here in Australia. This interest has led to a period of overseas study in Jordan in 2018, as well as a consultancy role with 180 Degrees Consulting, working with a local not-for-profit organisation to improve membership standards and services provided to the wider community.
---
Natalie Seeto – National Intern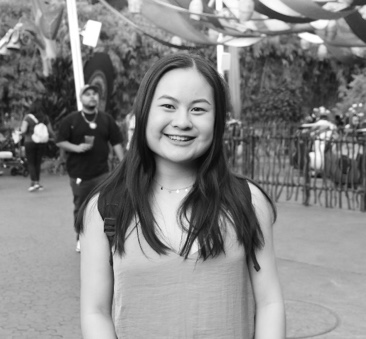 Natalie is studying a Bachelor of Arts / Bachelor of Law (Hons) at the Australian National University. In her Bachelor of Arts, she is completing an International Relations Major, Peace and Conflict Studies Minor, and Southeast Asian Studies Minor. She is interested in Asia-Pacific and Pacific politics, particularly transitional justice, post-colonial legacies, and the rise of climate refugees in both regions.
Natalie is involved in the ANU International Relations Society as their Careers Officer. This year, she co-organised an Alumni Evening and Careers Fair with organisations across government departments, NGOs and policy think-tanks attending.
Natalie also has experience in legal centres and law academia. She was a legal assistant in Sydney's Redfern Legal Centre and paralegal at the ANU's Kimberley Community Legal Service Hotdesk, where she experienced first-hand the dedication of legal communities amidst limited resources and funding. She is currently involved with Canberra Community Law's Night Legal Advice Service and is a student editor for the ANU Federal Law Review.