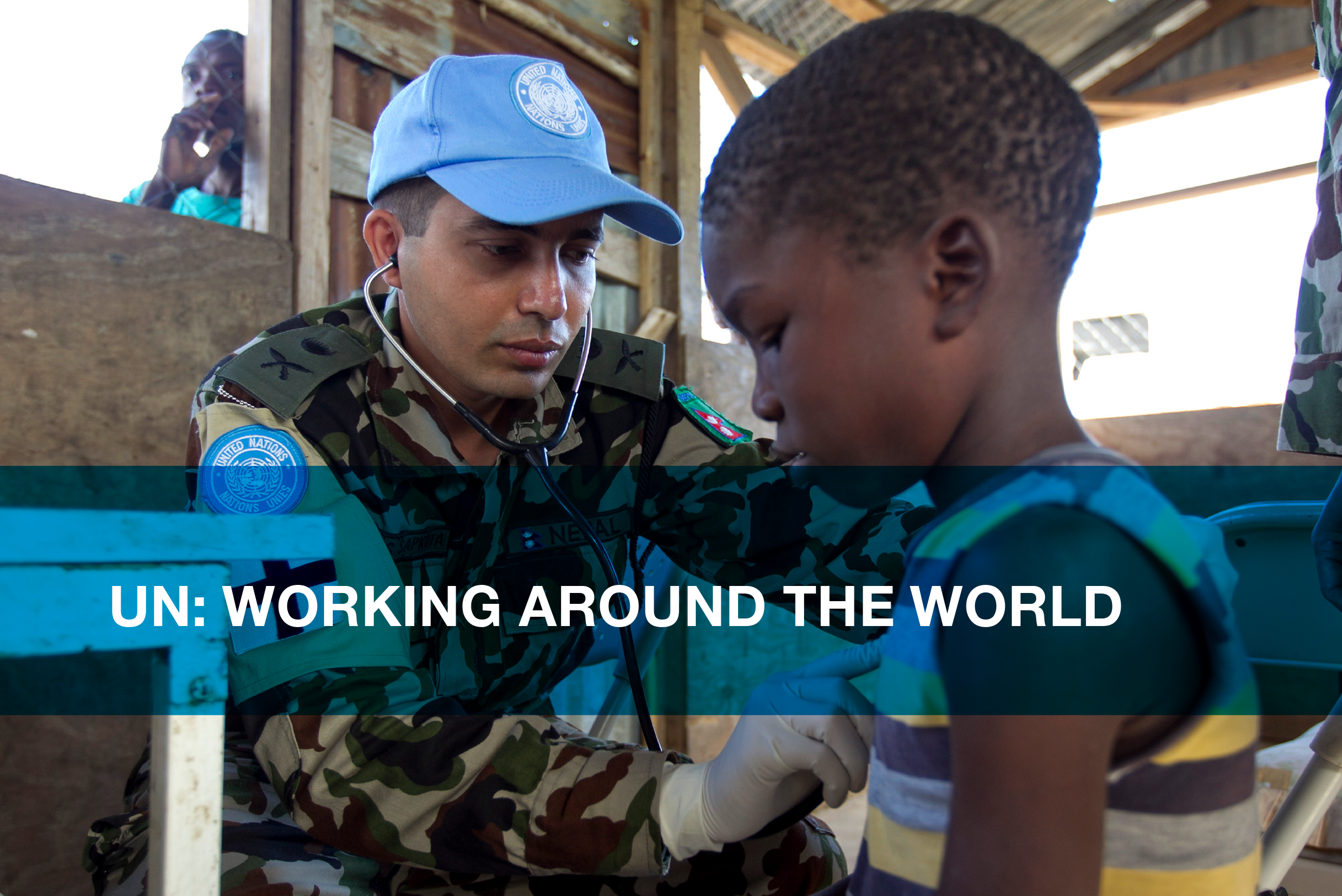 The UN is central to international efforts to solve the worlds toughest challenges.
The United Nations has six main organs. Five of them — the General Assembly, the Security Council, the Economic and Social Council, the Trusteeship Council and the Secretariat — are based at UN Headquarters in New York. The sixth, the International Court of Justice, is located at The Hague in the Netherlands.
In addition to the core organs, a number of UN offices, agencies, programmes and funds – such as the UN High Commissioner for Refugees (UNHCR), UN Women and the UN Children's Fund (UNICEF) – work to improve the economic and social conditions of people around the world.
Download a diagram of the UN System.
These are some examples of the work being done by three of the largest UN agencies:
UNHCR
Established in 1951, UNHCR (United Nations High Commissioner for Refugees) provides and co-ordinates international relief for refugees and displaced people, offering them protection and assistance at every stage of their ordeal.
UNHCR is currently responding to a humanitarian catastrophe in Somalia, where the worst drought in sixty years has caused the world's most severe food crisis in East Africa. The UN refugee agency is providing life-saving emergency relief and assistance to hundreds of thousands fleeing conflict and famine, seeking refuge in neighbouring Kenya and Ethiopia.
UNHCR teams are providing enhanced health and nutrition interventions including the provision of shelter, food, water, protection as well as emergency care and therapeutic feeding for the vast number of children who arrive at the camps severely malnourished and exhausted from their often horrific journey to safety. Such intervention has led to a significant decrease in deaths from severe acute malnutrition.

UN Women
In July 2010, the United Nations General Assembly created UN Women, the United Nations Entity for Gender Equality and the Empowerment of Women. UN Women brought together four existing UN bodies, which focused on gender equality and women's empowerment: the Division for the Advancement of Women (DAW); International Research and Training Institute for the Advancement of Women (INSTRAW); Office of the Special Advisor on Gender Issues and Advancement of Women (OSAGI); and the United Nations Development Fund for Women (UNIFEM). The enormous socio-economic benefits of addressing gender empowerment and inequality are widely recognised by the UN, and UN Women now works in innovative and practical at grassroots levels across the globe, including:
Increasing access of women survivors of violence to medical and legal services in Iraq
Supporting HIV-positive women to connect with traditional leaders in Malawi to counter widespread stigmatization and abuse
Reducing workplace violence in export-oriented garment factories in Bangladesh and India
Accelerating the channels of justice and health services for survivors in Uruguay.

UNICEF
UNICEF began its mission in 1946 as a relief organization for children after World War II. Its mandate soon expanded to helping children whose lives were at risk in developing countries. UNICEF now works in 190 countries and territories on a diverse array of programmes aimed at addressing the full spectrum of children's rights and needs.
UNICEF supports child health and nutrition, good water and sanitation, quality basic education and the protection of children from violence, exploitation, and AIDS. This work correlates closely with the Millennium Development Goals (MDGs) set by the United Nations States in 2000 – and is central to meeting them. Six of the eight goals relate directly to children and UNICEF's work.
UNICEF's extensive vaccination programme is one of the many areas where the benefits of their vital work are particularly evident. To date, UNICEF has vaccinated more than one billion children in 60 countries across Africa and Asia, saving more than four million children's lives. The UNICEF Measles Initiative, launched in 2001, has expanded to reach the most remote villages in sub-Saharan Africa, the region most affected by measles-related childhood deaths. Its success has resulted in a 92% decrease in the number of children who die from measles annually.