Meet the ACT Young Professionals
Lachlan Hunter – Local Lead
Lachlan is an Advisor at the Department of the Prime Minister and Cabinet, working in Indigenous Youth Education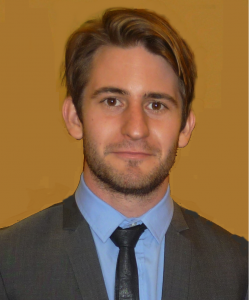 Policy. He is also a member of the Red Cross Youth Advisory Council and advises their Refugee and Asylum Seeker Policy Division, developing programmes to promote increased awareness in schools and communities. He works closely with disadvantaged peoples and not-for-profit organisations in several mentoring, coaching and tutoring roles, in particular to improve outcomes and provide support for recently arrived, vulnerable or disengaged youth.
Lachlan is passionate about development, education, international relations and working to empower and provide opportunities to those suffering disadvantage. He brings a range of experience, having worked in immigration detention, remote communities, Norfolk Island Reform and as the Corporate and Government Engagement Manager for Welcome to Australia.
Lachlan has a Bachelor of Economics and a Bachelor of Arts from the University of Adelaide and is studying a Master of Laws at ANU.
Jonathan Bray – Treasurer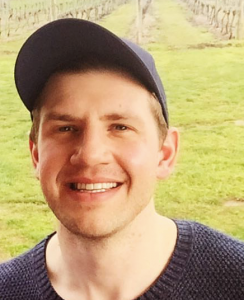 Jonathan is a public servant and lawyer specialising in public and international law, with a focus on the Australian application of international refugee and human rights law.  He has held both legal and policy roles in several Federal Government agencies, working on high profile litigation on behalf of the Commonwealth including in international arbitrations.
Jonathan is currently working in the Executive Branch in the Department of Health.  He holds a Bachelor of Science (Hons) and a Bachelor of Laws from the University of Adelaide, and is currently studying toward a Master of Laws (International) at the Australian National University.  Jonathan has previously volunteered as a Humanitarian Law Volunteer at the ACT Chapter of the Australian Red Cross, and was Partnership Development Manager at TEDxCanberra in 2013 and 2014.
Joshua Drummond – Secretary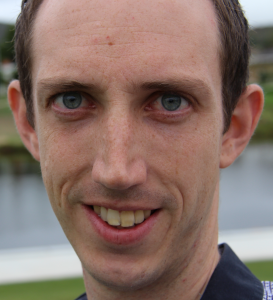 Joshua has worked in the Australian Public Service for over nine years and moved through numerous roles in social policy, service delivery and budgeting. He currently works for the Department of Finance in the Budget and Financial Reporting Group as a budget adviser for social services policy. Passionate about the personal development of young professionals, he has been President of the Young Professionals Network committee for the Institute of Public Administration Australia and currently heads the Young Leaders Network within the Department of Finance. Joshua coaches and mentors young professionals and has assisted with the development of many leadership programs.
Joshua has a Bachelor of Commerce Degree from Deakin University and is currently undertaking a Bachelor of Science at the Australian National University.
Lauren Harris – Events Manager

Lauren has six years experience in Government, non-government and international organisations across co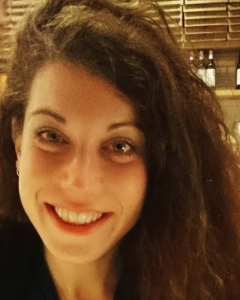 mmunication, research, policy development and project management. She has a Bachelor of Arts and a Masters of International Security and Peace and Conflict Studies from the University of Sydney and currently works for the Department of Defence in International Policy, South East Asia region.
Lauren has worked for the Red Cross in emergency preparedness and strategic planning, and for White Ribbon to prevent gender-based violence. She has worked in Timor-Leste in post-conflict reconciliation to promote human rights, community development and social inclusion. In 2015, Lauren interned in Geneva with the Australian Permanent Mission to the UN.
Lauren is passionate about human rights and humanitarian affairs, and is dedicated to promoting peace building, transformation and positive social change.
Bayden Daly – Membership Director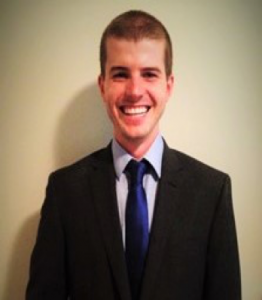 Bayden is a Policy Officer at the Department of Social Services, and a tutor with the Migrant and Refugee Settlement Services. He is passionate about urban development, international relations, sustainable development and global value chains.
Bayden has formerly interned with the Institute for International Development, been a committee member with the Dare 2 Dream Foundation, and volunteered with Amnesty International Australia, as well as organisations in the Philippines, Ecuador and India. Bayden has a Graduate Certificate in Economics, a Bachelor of Development Studies (Honours), and a
Bachelor of Environmental Policy and Management.
Meggan Boag – Communications Director

Meggan is an Administration Officer at Migrant and Refugee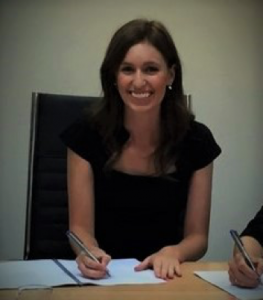 Settlement Services in the ACT. Last year, Meggan was the recipient of the Professor Graeme Hugo Memorial Scholarship and undertook an internship with the South Australian Department of State Development. She has also interned and volunteered with the Australian Refugee Association and has been a committee member with the Dare 2 Dream Foundation.
Meggan is passionate about the rights of displaced peoples, population growth, gender equality and climate change. Meggan has a Bachelor of Environmental Policy and Management, and a Bachelor of Development Studies (Hons) from the University of Adelaide.
David Newton – SDG Advisor

David is a Policy Officer in Strategic Advice at the Department of Human Services. He joins the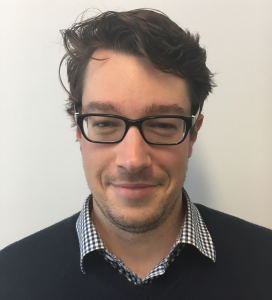 Committee with considerable experience working in non-for-profit and start up organisations and is also Secretary of the Australian Greens Party in the ACT.
In 2015 David spent three months working on remote communities in central Australia and he is passionate about ending inequality and poverty, both across the globe and within Australia, including improving outcomes for Aboriginal and Torres Strait Islander peoples. David believes the UN's Sustainable Development Goals play a key role in achieving this and he will be an asset in providing an SDG lens to the events, activities and programmes of the Committee.
Cassandra Switaj – Partnerships Director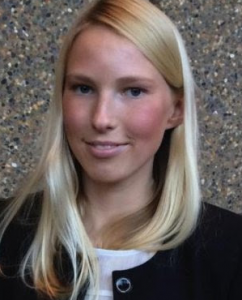 Cassandra is a Policy Analyst at the Commonwealth Treasury and is passionate about understanding the international political economy, including how governments respond in times of economic crises.
She holds a Bachelor of Laws and Bachelor of International Relations from Bond University as a Dean's Law Scholarship recipient, and was awarded the University of Sydney Business Leader Scholarship to study a Master of Commerce. In 2014, Cassandra was also admitted to the Supreme Court of NSW. Throughout her studies, Cassandra was active in pursuing her interest in international public policy, undertaking internships at the Organisation for Economic Co-operation and Development (OECD) in Paris, Ernst and Young (EY) in Sydney, and the Australian Institute of International Affairs (AIIA) in Brisbane
Rebecca Banagala – Events Manager
Rebecca is a Compliance Service Officer at the Department of Human Services and is also studying a Bachelor of Politics and International Relations at the University of Canberra. She has extensive experience volunteering for various not-for-profit organisations including the
Australian Red Cross and the Cancer Council.
Rebecca is passionate about human rights, diplomacy, environmental issues and politics, and endeavours to work towards making positive changes in these areas and improving outcomes for vulnerable peoples.
Mariam Shafaq – Communications Officer
Mariam is a former refugee from Afghanistan who is currently working as a Resettlement Officer at Migrant and Refugee Settlement Services. Since arriving in Australia, she has graduated with a Bachelor of Commerce from University of Canberra.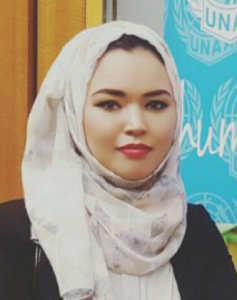 Previously, Mariam has worked at Westpac Bank and volunteered with Amnesty International as a human rights speaker in ACT secondary schools. Mariam is a Youth Leader of Canberra Hazara Community.
Mariam is very passionate about international women's rights and empowering women to stand up for their rights and have their voices heard. She has a very strong commitment to creating awareness of international organisations such as the United Nations, in particular to support women to access services
in their home country or those who are newly arrived to Australia.
Elyse Moore – Public Affairs and Strategy Director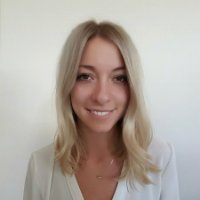 Elyse is currently a Media and Communications Officer at the Department of Foreign Affairs and Trade. With her appointment to the committee she brings marketing and communications experience across the public and not-for-profit sectors. During her Bachelor of Arts/Commerce Elyse majored in International Trade & Economic Policy and Public Relations, sparking an interest in sustainable development.
Passionate about making positive change in the international aid sector and the rights of displaced people, Elyse has volunteered for Amnesty International, Abundant Water and has spent time tutoring primary aged refugees in Melbourne.