Ariadne Braz Magalhaes – TAS Lead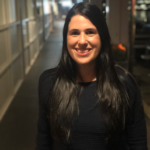 Ariadne Braz Magalhaes is an Economist and Senior Management Consultant with over eight years experience dedicated to providing solutions in corporate strategy, cost efficiency, revenue optimisation, change management and continuous process improvement in the face of rapidly evolving markets. She has worked in numerous industries including Energy, Pharmaceuticals, Aviation, Retail, Construction and the Public Sector. Ari has significant international experience throughout Europe, Latin America, and Oceania. She speaks six languages and holds a double degree Masters in International Management. She is currently the Managing Director of BluPrint Consulting and the Tasmanian Lead of the United Nations Association of Australia Young Professionals Network (UNAA YP). Ari is a Chartered Manager, Prince2® Registered Practitioner and a dedicated member of Australia's Institute of Managers and Leaders and the Internal Consulting Group (ICG).
Cecelia Catherine Loppy – Project and Events Director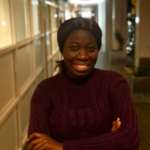 Cecelia Catherine Loppy is a Project Officer and holds a Bachelor of Applied Science Built Environment in (Construction Management). She has five years experience in Project Management and has worked as events and conference coordinator in the private sector, not-for-profit and Charity organisations.
She is an Executive Board member and the Public Relation Officer of the Tasmanian African Community Forum, and volunteers with the Girls Brigade of Australia as a Team Leader in Hobart. She is passionate about empowering women and equipping the younger generation to become pacesetters and destiny changers in the society. She is a mentor to a network of youths in the African Community in Melbourne's South-eastern Suburbs.
Cecelia is a young passionate writer, speaker and author who loves writing about purpose, and motivates people to discover their talents and maximise their potentials in every season of life. She is the author of 'A Lady for my King' website and Magazine, and in November 2017 she became the youngest African who won the 'African Australian Women in Leadership Award 2017.'
Lauren Maher – Membership Officer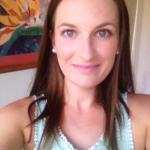 Lauren Maher works for Hydro Tasmania within the Environment & Engagement Team. She has extensive experience working across all tiers of government as well as private enterprise. Lauren has completed tertiary education in project management, environmental management, sustainable development and environmental planning.
In her spare time, she enjoys contributing as a Board Member of a local Rotary Club, as well as being an active member of the State Emergency Service. She also enjoys exploring Tasmania – a place she has only had the privilege of calling home for the past two years.