The fourteenth session of the Permanent Forum on Indigenous Issues opened on 20 April at the United Nations Headquarters in New York. At the opening of the forum, which runs until 1 May, the UN Deputy Secretary-General Jan Eliasson noted that with the deadline of the post-2015 development agenda looming, 2015 is set to be an important year for the security and prosperity of the world's indigenous peoples.
"The future well-being of the world's indigenous peoples is a crucial part of this critical year," the Deputy Secretary-General declared. "Now is a time for indigenous people to be at the forefront of a transformative agenda that leaves no one behind."
Indigenous peoples constitute 15% of the world's poor and about one-third of the world's 900 million extremely poor rural people. In addition, indigenous peoples suffer from malnutrition because of environmental degradation of their ecosystems, loss of their lands and territories and the decline in abundance or accessibility of traditional food sources. Even in developed countries, indigenous peoples face huge disparities in terms of hunger and malnutrition and access to quality healthcare.
In addition to discussing the economic, social and cultural rights of indigenous peoples worldwide, the Forum provides an important platform for indigenous peoples to raise specific issues affecting their community.
To this end, this year the Kimberley Land Council (KLC) has used the Forum to put forward a submission condemning the proposed closure of up to 150 Aboriginal communities. Remote Aboriginal communities across Western Australia will be cut off from electricity, water and all basic services on 1 July, after the Federal Government cut funding for them, and the WA state government refused to fill the gap.
The submission, moved by the KLC chairperson, Anthony Watson, and its chief executive, Nolan Hunter said that Indigenous people in WA were facing "a discriminatory and race-based erosion of their rights and the attempted assimilation of Indigenous people into white Australia." This jeopardises their economic, social and cultural wellbeing and violated their rights under the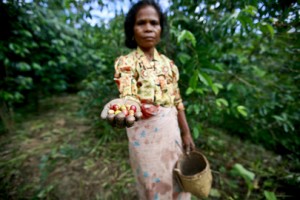 international declaration on the rights of indigenous peoples.
In the submission, the KLC said closing remote communities would only worsen the living conditions for Aboriginal children and their parents, stating: "History has shown us that these policies have resulted in the gradual disintegration of cultural standards and governance; it has resulted in fringe communities in urban areas, in alcoholism and youth suicides, and in disempowerment."
The submission has been supported by the Forum, including by Victoria Tauli-Corpuz, the special rapporteur on the rights of indigenous peoples, and Professor Megan Davis, who was elected chairperson of the current session.
Watson and Hunter have said they hoped international awareness garnered by taking the issue to the UN would have some influence over domestic policy. "We are being ignored by all levels of government. The United Nations provides an international platform for us to raise awareness about these racist and discriminatory actions," Watson said.