Mario D'Elia –  National President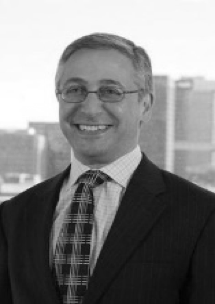 Mario is National President of the UNAA and a strategic, commercial and financial advisor. Mario is former Partner at PwC, where he commenced and led its Infrastructure Advisory Practice for over 20 years. Mario was a senior member of PwC Asia Infrastructure Advisory Board, a Board member of PwC Asia's Infrastructure Group, and a member of the Australian Japan Business Cooperation Committee Infrastructure Subcommittee. Mario has successfully provided strategic advice and leadership on iconic and groundbreaking projects. Mario was a lead advisor to the restructure and refinance of Chrysler Finance with facilities totalling well over US$20 billion with over 150 banks. This was the world's largest financial at the time. He has expansive qualifications and experience as a leader working across government and in Chair roles. Mario has a track record as a trusted advisor to government and the private sector and his collaborative and inclusive leadership will be crucial in continuing to grow the UNAAs presence and partnerships across government, business and civil society.
---
Dr. Patricia Jenkings – Vice President and NSW President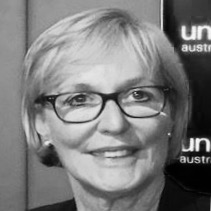 Patricia is UNAA NSW President and UNAA National Vice President. Patricia is passionate about quality education, in particular, for women and girls. She was awarded her PhD and BA with Honours from the University of Sydney and has served as Vice Chair UN Women Sydney, is a Member of the Academic Council on the UN System and, at the Council's Annual Meeting in New York, presented on UN principles. Patricia is an experienced Ministerial Policy and Research Analyst who has assisted disadvantaged peoples globally. For women and struggling communities throughout Africa, she has developed strategic programs, contributed towards educational and workplace reform, combatting child trafficking and improving outcomes for young people in Pakistan. Patricia also led a UN local governance project for Uzbekistan to increase local participation. In Australia, Patricia initiated a surf awareness program at Bondi Surf Club for new arrivals, for which she received international recognition. She is passionate about advancing the UN Sustainable Development Goals to end poverty, protect the planet and ensure prosperity for all.
---
Justin Howden – Vice President and Independent Director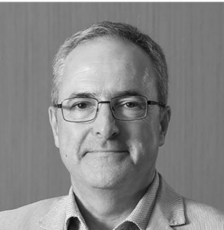 Justin is an Independent Director of the UNAA and a National Vice President. He is a Company Director and specialist advisor on Corporate Affairs and International Development. He was worked across Agriculture Food and Drink and Health and Life Science for Kraft, Fonterra and Swisse Wellness. Justin is also on the Boards of the European Australia Business Council and Food and Drink Victoria. He has previously been National President of the Australia Malaysia Business Council, and the Australia Philippines Business Council and was a founding Board member of Swinburne Ventures – the University's vehicle for spinning off research and innovations.
---
Susan McHattie – National Secretary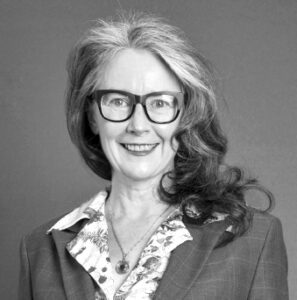 Susan joined the UNAA in 2020 and is passionate about the UN Sustainable Development Goals and the power of what people can achieve by working together. Susan works as an advisor and facilitator assisting clients in public, private, research and for purpose organisations to set goals and roadmaps, review governance and create partnerships, innovation and change. Susan's prior governance experience includes elected roles in industry associations including the NSW Institute of Public Administration and the community cooperative, Reverse Garbage Truck. She has run programs and teams delivering policy, operations and whole of government change in NSW Government agencies including Justice, Education, Customer Service, Planning and the Premiers Department. Prior to NSW Government, Susan led the Inner Metropolitan Regional Organisation of Councils and Community Arts Marrickville. Susan holds and Executive Masters in Public Administration from the University of Sydney and a BA (Communications) from UTS.
---
Sharyn McNeill – National Treasurer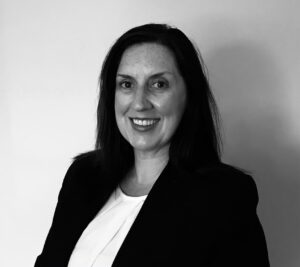 Sharyn is the National Treasurer of the UNAA. Sharyn is a chartered accountant and tax lawyer with a highly strategic  approach. She is an accomplished leader with a successful career in finance and taxation in public sector, community and sporting organisations in Australia and Asia. She is an experienced non-executive director focused on governance and finance. Sharyn spent over 20 years developing her skills in top tier accounting and law firms EY and Allens. Her experience and collaborative approach enables her to build strong relationships with stakeholders. She is passionate about assisting organisations to improve their governance structures and financial processes in order to successfully deliver their programs. Sharyn has a long standing interest in the work of the United Nations, particularly in relation to its human rights and refugee programs. Her qualifications include a Bachelor of Law (Hons), Bachelor of Commerce and Master of Laws and she is a graduate of the Australian Institute of Company Directors.
---
Melissa King – Independent Director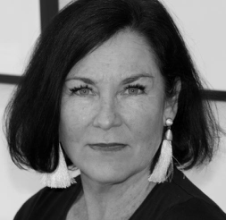 Melissa has worked in Corporate, Government, Sport and For Purpose sectors in Humanitarian, Arts, International Events, Governance, Behavioural and Health sectors. Melissa's strategic perspective coupled with strong stakeholder engagement, marketing communications, sponsorship and business development skills, has seen her represent organisations including Surf Life Saving Australia, Sydney Opera House, Department of Prime Minister & Cabinet – APEC Australia 2007 Taskforce and the Governance Institute. Melissa has had a long-term interest in the work of the United Nations (UN) and achieving the Sustainable Development Goals and is focused on providing support to increase the profile, awareness and positioning of UNAA and therefore the work of the UN. Melissa's work experience spans UK, USA, India and Australia
---
Richard Gruppetta – Independent Director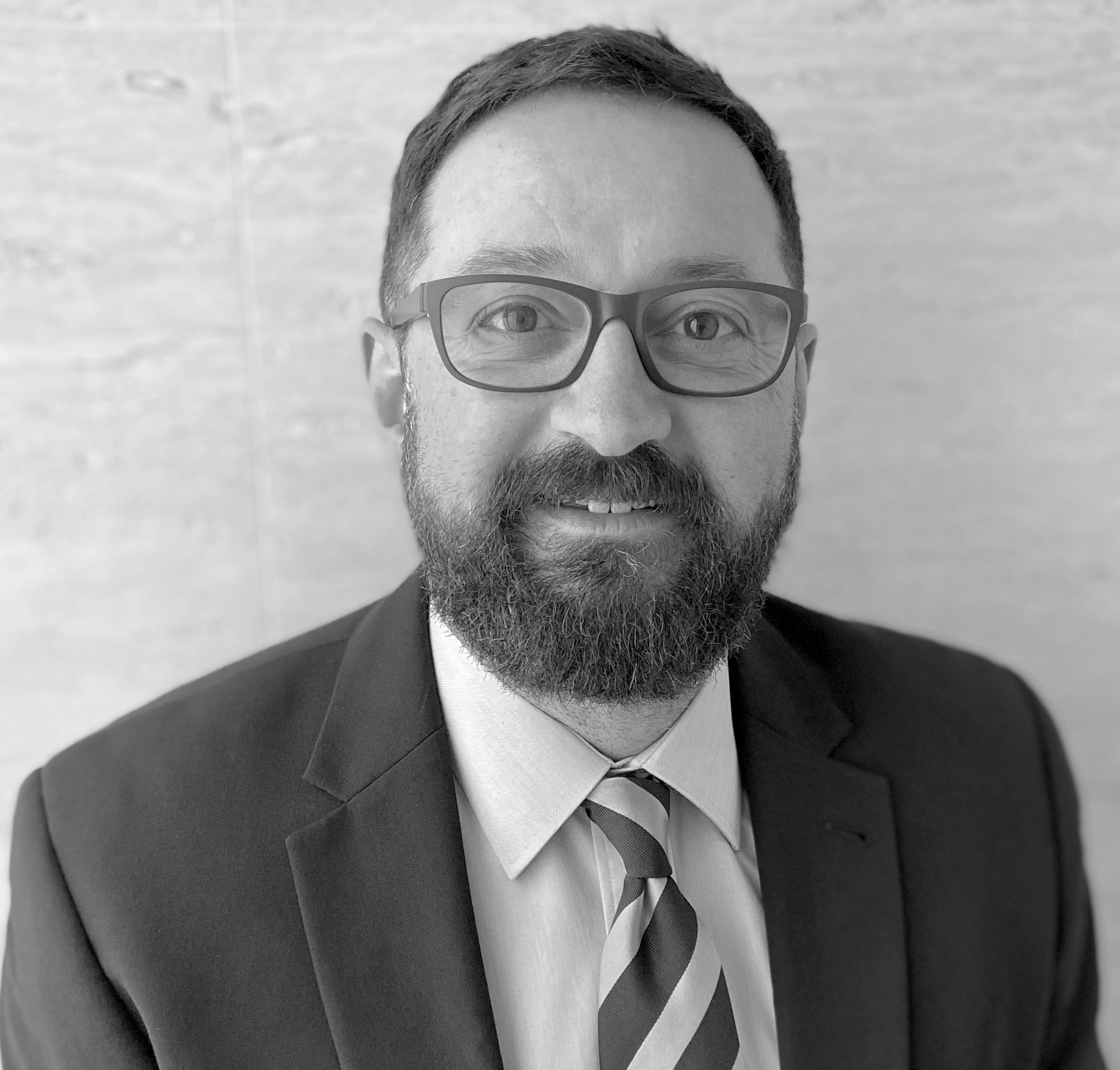 Richard has over 25 years' experience in both the public and private sectors including as a former Australian diplomat, advisory firm Partner and now as a corporate advisor to global brands navigating international business, the Australian Government and business development objectives. With a long-term background in management consulting, Richard offers unparalleled expertise in business strategy, governance, risk compliance, design, government advocacy and private-public sector partnership development. This is enhanced by experience from his leadership roles within PwC and Grant Thornton, leading their Asia Practice Groups, supporting Australian business expand business opportunity with the region across from Japan, South Korea, China, South and South-East Asia. A graduate from Monash University and the Australian Institute of Company Directors, Richard has spent 22 years within the Asian region and is fluent in the Japanese language.
---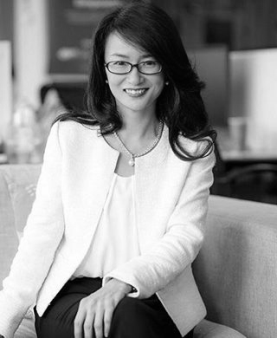 Dr. Sandy Chong – WA President
Sandy is President of UNAA WA and the founder of Verity Consulting with over 15 years of experience leading international growth projects. Sandy is passionate about helping organisations grow and creating opportunities for the communities they operate in and has won numerous awards including the US 2017 Stevie Awards for Women in Business and the 2015 Singapore Management Consultant of the Year. Sandy has assisted over three hundred companies in Australia, Singapore, Europe and US in market entry strategies, global brand communication and leadership positioning for investor attraction and expansion. Sandy has served as a mentor for hundreds of businesses, including those from the AUSTRADE's Women in Global Business, Bloom innovation incubator of the University of Western Australia (UWA), and CRIB business incubator for female entrepreneurs in Singapore. She is an accomplished keynote speaker on internationalisation, entrepreneurship and leadership, and has recently led a forum on Women in Leadership at the Harvard Business School.
---
Brian Gleeson – ACT President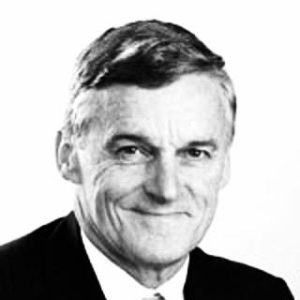 Brian is currently an international development consultant with extensive experience in the United Nations. Brian completed a two-year
 contract as the Director of Human Resources UNRWA in Amman Jordan and was responsible for the oversight, leadership,
and
management of all human resources policies and practices in Headquarters and the five Field Offices – Gaza, Jordan, Lebanon, Syria and the West Bank.
Brian has had over fifty years of experience in the international and Australian Public Service, working with and for most UN agencies for over fifteen years, including as head of the UN in Libya, setting up UN Women, working directly with five Heads of UN agencies and a previous Secretary-General as Senior Adviser in transition teams and change management. Brian was the Coordinator General for Remote Indigenous Services, responsible for oversight of the Remote Service Delivery program to support Aboriginal and Torres Strait Islander peoples in remote communities.
---
Lidia Moretti – SA President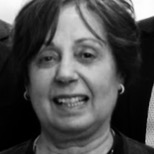 Lidia was a teacher at the University of South Australia for over 25 years. Lidia taught English at Huizhou University, China and was coordinator of a Food and Wine Study Tour of South Australia for the University of Gastronomic Sciences, Italy. Lidia has led delegations to the Salone del Gusto/Terra Madre and been an advisor to the Australian Slow Food Management Group and co-leader in South Australian. Lidia hosts weekly information and interview radio food program on 5RPH (Vision Australia) and is a Board Member of 5RPH and also an Honorary Member of Cittaslow Goolwa. Lidia has been a delegate to the International Assembly of Cittaslow International Italy and the Netherlands since 2008, and also coordinator of a music cultural exchange between Adelaide and the headquarters of Cittaslow, Orvieto, Italy. Lidia has been an Ambassador for OZ Harvest Food Rescue Program since 2011 and has helped to establish it in South Australia. Lidia is a Committee Member of the Australian Committee for UN Women, Adelaide Breakfast, an active member of the Italian Community and a Justice of the Peace.
---
Claire Moore – QLD President
Originally from Toowoomba, Claire joined the Australian Public Service, working across Queensland and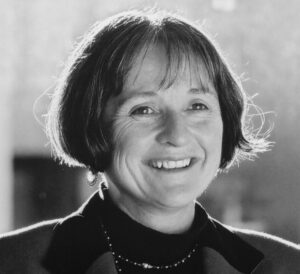 Canberra, before many years in the trade union movement. In 1995 Inspired by the Senator Margaret Reynolds, Claire with 11 women from North Queensland attended the Beijing Women's Conference. This experience resulted in joining UNNA Queensland, the Women's International League for Peace and Freedom and UNIFEM, now UNWomen. In 2001, Claire was elected as a Senator for Queensland, retiring in 2019, after 6 years as a shadow minister , including the portfolio of International Development and the Pacific which reinforced her engagement with the parliamentary committees focussing on foreign affairs. Claire has particular interest in the Sustainable Development Goals and 2030 Agenda for Sustainable Development and continues to work in community organisations.
---
Kate Heelan – NT President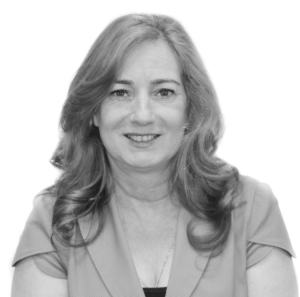 Kate Heelan is an executive with wide-ranging leadership and diplomatic experience and cross-border collaboration skills, gained in Australia and internationally. Kate is the current President of the United Nations Association of Australia – Northern Territory Division (UNAA NT). Kate is a strong advocate for Human Rights and has a keen interest in the Sustainable Development Goals, particularly Gender Equality; Quality Education; Life Below Water; and Peace, Justice and Strong Institutions.
Since 2015, Kate has led the Northern Territory Government's international engagement efforts as Director International Engagement at the Department of Trade, Business and Innovation. She is a strong advocate within the NT Government for the broader benefits of soft diplomatic initiatives. Kate worked as a diplomat with Customs and Border Protection at the Australian Embassy in Jakarta, Indonesia. Her work there focussed on increasing cooperation between Australia and Indonesia on cross-border controls. In earlier roles with the Department of Defence Kate managed a range of projects that supported the Royal Australian Navy fleet and the then Defence Science and Technology Organisation. She holds qualifications in Defence and Strategic Policy as well as a Master of Management Studies from the University of New South Wales, and studied Indonesian at Atma Jaya University in Jakarta.
---
Andrew Hewett – Board Director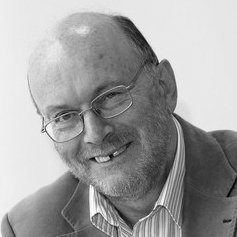 Andrew is a Sessional Lecturer in the La Trobe University Masters of International Development and Masters of International Relations and the Victoria University Masters in International Community Development. Andrew worked for Oxfam Australia for nearly 22 years, including over 11 years as Executive Director. He has extensive international advocacy experience, was a member of the World Bank NGO Committee for four years and has participated in and observed numerous international conferences, including those of the United Nations and the World Trade Organisation. Andrew was formerly Deputy Chair of Diaspora Action Australia; a Vice-President of the Australian Council for International Development (ACFID) and Chair of the Moreland Energy Foundation. He is now Chair of CERES.
---
Joel Lindsay – Vice President Young Professionals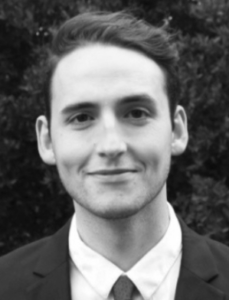 Joel is the National Vice-President of UNAA Young Professionals, and a Non-Executive Director of the UNAA. As National Vice President of UNAA YP he oversees events, partnerships, and finance for the organisation. He has been involved in UNAA since 2016, when he joined the Queensland YP Committee, serving as its President for four years. Joel and the Queensland team have delivered large events focusing on climate change and gender equality, and the team is now well known for its annual World Refugee Day event.
He is now working to grow the profile of the UNAA and its Young Professionals across Australia. Joel is currently working in renewable energy with a focus on policy development and social license.
---
Michael Donaghue-Evans – UN Youth Australia President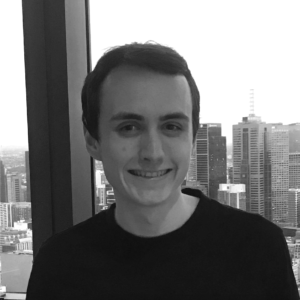 Michael is the National President of UN Youth Australia. As National President, he oversees the National Executive and the Presidents of each division of UN Youth Australia.
He has been involved in UN Youth since 2019. Last year, he served as the President of the Victorian Division and was the chair of the National Education Committee. In previous years he has served as the Victorian Competitions Director, convened the Victorian Evatt Model United Nations Competition, and convened and judged a range of National Activities. Michael is currently completing his Honours year of his Bachelor of Arts at the University of Melbourne, majoring in politics and English literature.