Mario D'Elia –  President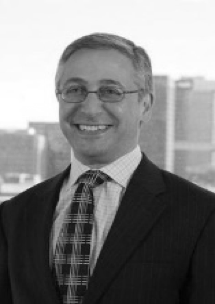 Mario is a former Partner at PwC, where he commenced and led its Infrastructure Advisory Practice for over 20 years.
Mario is a strategic, commercial and financial advisor with years of experience across a wide range of industries, project types and sizes.
He was a senior member of PwC Asia infrastructure advisory board, a board member of PwC Asia's Infrastructure Group, and was also a member of the Australian Japan Business Cooperation Committee Infrastructure Subcommittee. Over a long period, Mario has successfully provided strategic advice and leadership on iconic and groundbreaking projects. He has been a keynote speaker at numerous national and international conferences on a range of topics including international finance, project delivery and industry reform.
Mario commenced the PwC Infrastructure Advisory Practice in 1999. The business has grown to provide a range of commercial, financial and strategic advice to various Government and private sector entities. He has held chair positions for a number of Government steering committees, successfully delivering iconic infrastructure and industry reform through strong stakeholder engagements at all levels.
Mario was a lead advisor to the restructure and refinance of Chrysler Finance with facilities totalling well over US$20biillion with over 150 banks. This was the world's largest financial at the time. He has expansive qualifications and experience as a leader working across government and in Chair roles. Mario has a track record as a trusted advisor to government and the private sector and his collaborative and inclusive leadership will be crucial in continuing to grow the UNAAs presence and partnerships across government, business and civil society.
---
Dr. Patricia Jenkings – Vice President and NSW President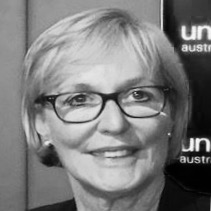 Dr Jenkings is passionate about the importance of quality education, in particular, for women and girls. Dr Jenkings was awarded her PhD and BA with Honours from the University of Sydney.
In 2014, Dr Jenkings was a representative at the UNA European meeting in Geneva. Patricia has served as Vice Chair UN Women Sydney, is a Member of the Academic Council on the UN System and, at the Council's Annual Meeting in New York, presented on UN principles.
Dr Jenkings is an experienced Ministerial Policy and Research Analyst who has assisted disadvantaged peoples globally. For women and struggling communities throughout Africa, she has developed strategic programs, contributed towards educational and workplace reform, combatting child trafficking and improving life chances for disadvantaged youth in Pakistan. Dr Jenkings also led a UN Local Governance Project for Uzbekistan to increase local participation. At home, Dr Jenkings initiated a surf awareness program at Bondi Surf Club for new settlers to Australian shores, for which she received international recognition. She is passionate about advancing the UN Sustainable Development Goals, a UN initiative to transform our world by 2030, to end poverty, protect the planet and ensure prosperity for all.
---
Justin Howden – Vice President and Independent Director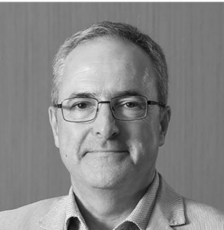 Justin is Group Head, Government Affairs and Industry Development at Swisse Wellness (H&H Group).
Justin's career started in marketing with food giants Kraft and Fonterra, including as State Manager NSW, National Marketing Manager and then six years as Regional Manager for Asia. He then joined the Victorian Government progressing to GM International Business, leading teams on investment attraction, business migration, university alumni and Ministerial travel. After leaving Government Justin consulted on international business for ANZ, Boral, Ericsson, Macquarie Bank, Santos, Singapore Government, Telstra and the Vitamins Industry.
Joining Swisse in 2012, Justin has developed Swisse's Government Affairs and Industry Development team. Now part of The H&H Group that fully acquired Swisse in December 2016, the team covers the wider group's global and local public policy contributions on health, trade, innovation, regulation, trade agreements and advanced manufacturing. Justin has also led the development of the Swisse strategic science program of validation and clinical trials with CSIRO, and the University sector.
Justin is on the Boards of Complementary Medicines Australia and the European Australia Business Council. He has previously been National President of the Australia Malaysia Business Council, and the Australia Philippines Business Council and was a founding Board member of Swinburne Ventures – the University's vehicle for spinning off research and innovations. He has a daughter and a son, and is an active player of both golf and cricket.
---
Louisa Minney –  National Secretary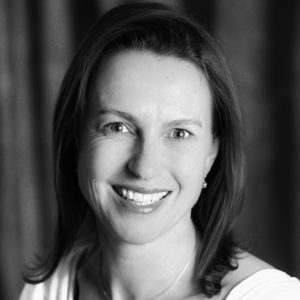 Louisa is a Special Advisory Consultant with over 20 years of experience in strategic change management and evaluation, with expertise in the international and security sectors.
Louisa founded her career through work in disaster relief (crisis response) and supportive work for developing nations. Louisa has worked with the United Nations World Food Programme in China and more recently, consulted to the Australian Civil-Military Centre where she designed the Australian Interagency Preparedness Framework to enhance whole-of-government capacity to respond to crises. Louisa has worked with a UNFPA Inter-Agency Working Group drafting coordination policies for sexual and reproductive health response in crises. Louisa is currently working with the Asian Development Bank, the Asia Pacific Economic Cooperation, and Fairtrade Australia and New Zealand to develop initiatives that increase economic participation and employment opportunities, in particular for women and girls.
Louisa is an Officer in the Australian Army Reserve and provides service on diversity and inclusion, and women, peace and security to the Vice Chief of the Defence Group and the Peace Operations Training Centre. Louisa is also on the Board of Australia Business Volunteers and an elected member of the International Development Contractors Australia Executive Committee. Louisa was nominated as a participant in Australia's future security and prosperity in a rapidly changing region and world panel for the 2020 Australia Summit.
---
Liesel Meinecke – National Treasurer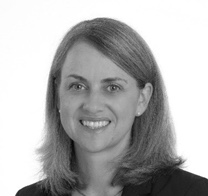 Liesel joined the UNAA  in 2019 and has 15 years' experience of providing financial and cost management advice. Liesel is known for being a pragmatic, results-focused project manager who is able to translate jargon and impact of the technology changes into simple, compelling business language that her clients can understand and embrace, often using the concept of "tell-the-story-on-a-page" to get people on-board for the journey. Having lived in six countries and worked across four continents, she brings with her a wide range of consulting experiences from different countries and industries (including automotive, telecom, packaging, health and education) along with over 10 years of local experience with the public sector here in Canberra. Originally trained in the UK as a management accountant, this coupled with her interest in technology and large system implementation has seen her gravitate to the area of IT financial management, service costing and IT-enabled business change. Liesel also has extensive experience in the area of grants reform in the public sector.
---
Melissa King – Independent Director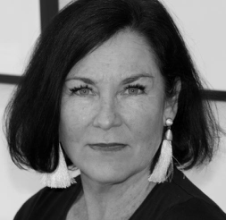 Melissa has worked in Corporate, Government and For Purpose sectors in Humanitarian, Arts, International Events, Governance, Behavioural and Health sectors. As the previous Chief Executive of Surf Life Saving Australia, she was instrumental in navigating the organisation through a time of change and growth. Melissa's strategic perspective coupled with strong stakeholder engagement, marketing communications, sponsorship and business development skills, has seen her represent organisations including Sydney Opera House, Department of Prime Minister & Cabinet – APEC Australia 2007 Taskforce and the Governance Institute.
Melissa has had a long term interest in the work of the United Nations (UN) and achieving the Sustainable Development Goals and is focused on providing support to increase the profile, awareness and positioning of UNAA and therefore the work of the UN. Melissa's work experience spans UK, India and Australia.
---
Richard Gruppetta – Independent Director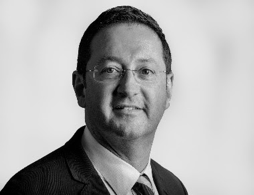 Richard has over 27 years' experience in both the public and private sectors including as a former Australian diplomat, advisory firm Partner and now as a corporate advisor to global brands navigating international business, the Australian Government and business development objectives.
With a long-term background in management consulting, Richard offers unparalleled expertise in business strategy, governance, risk compliance, design, government advocacy and private-public sector partnership development. This is enhanced by experience from his leadership roles within PwC and Grant Thornton, leading their Asia Practice Groups, supporting Australian business expand business opportunity with the region across from Japan, South Korea, China, South and South-East Asia.
A graduate from Monash University and the Australian Institute of Company Directors, Richard has spent 22 years within the Asian region and is fluent in the Japanese language.
---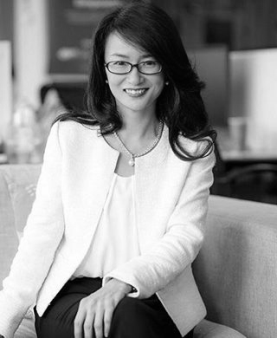 Sandy Chong – WA President
As the founder of Verity Consulting with over 15 years of experience leading international growth projects regionally and globally, Sandy is known to be the change agent for her clients' pursuit of overseas expansion. Sandy is passionate about helping organisations grow from local to global, and creating opportunities for the communities they operate in and has won numerous awards for her efforts including the US 2017 Stevie Awards for Women in Business and the 2015 Singapore Management Consultant of the Year Award.
To date, Sandy has assisted over three hundred companies in Australia, Singapore, Europe and US in the areas of market entry strategies, global brand communication and leadership positioning for investor attraction and expansion. A strong advocate of economic empowerment for youth and women and a believer of driving business performances with social impact, she has served as a mentor for hundreds of businesses, including those from the AUSTRADE's Women in Global Business, Bloom innovation incubator of the University of Western Australia (UWA), and CRIB business incubator for female entrepreneurs in Singapore. She is an accomplished keynote speaker on the subject of internationalisation, entrepreneurship and leadership, and has recently led a forum on Women in Leadership at the Harvard Business School.
---
Donnell Davis – QLD President

Bio coming soon…
---
Brian Gleeson – ACT President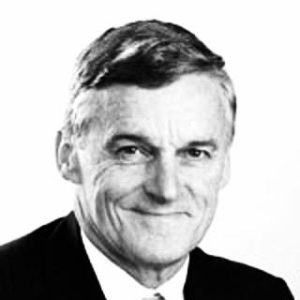 Brian is currently an international development consultant who has just completed an assignment with the Islamic Development Bank in Saudi Arabia and soon to take up an assignment in PNG. Brian completed a two-year
 contract as the Director of Human Resources UNRWA in Amman Jordan and was responsible for the oversight, leadership,
and
management of all human resources policies and practices in Headquarters and the five Field Offices – Gaza, Jordan, Lebanon, Syria and the West Bank. UNRWA has over 30,000 national (Area) staff and around 200 international staff.
Brian has had over fifty years of experience in the international and Australian Public Service, working with and for most UN agencies for over fifteen years, including as head of the UN in Libya, setting up UN Women, working directly with five Heads of UN agencies and a previous Secretary-General as Senior Adviser in transition teams and change management.
His last position (2009 to 2014) in the Australian Public Service was the Coordinator General for Remote Indigenous Services – a statutory position responsible for oversight of the Remote Service Delivery program in support of improving the quality of life of Indigenous Australians in designated remote communities around Australia.
---
Lidia Moretti – SA President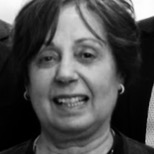 Lidia was a teacher at the University of South Australia for over 25 years. Lidia taught English in the Foreign Language Department of Huizhou University, China for 6 years. She was also coordinator of Food and Wine Study Tour of South Australia for 5 years for the University of Gastronomic Sciences, Italy. Lidia has led delegations to the Salone del Gusto/Terra Madre, held in Turin Italy, which included members of Government, Australian Ambassadors to Rome, Business Leaders, SBS Broadcasting Network, iconic Australian chefs and members of UN Youth since 2006. Lidia has also been an advisor to the Australian Slow Food Management Group and co-leader of the South Australian Division.
Lidia has hosted weekly information and interview radio food program on 5RPH (Vision Australia) since 2005. Lidia is a Board Member of 5RPH and on the Advisory Board of 5RPH(Vision Australia), and also an Honorary Member of Cittaslow Goolwa (Australia). Lidia has been a delegate to the International Assembly of Cittaslow International Italy and the Netherlands since 2008, and also coordinator of a music cultural exchange between Adelaide and the headquarters of Cittaslow, Orvieto, Italy. Lidia has been an ambassador for OZ Harvest Food Rescue Program since 2011 and has helped to establish it in South Australia.
Lidia represented the UNAA at the WFUNA European Meeting in Geneva. Lidia is also a Committee Member of the Australian Committee for UN Women, Adelaide Breakfast (SA), an active member of the Italian Community(SA), and a Justice of the Peace.
---
Katrina Fong Lim AM – NT President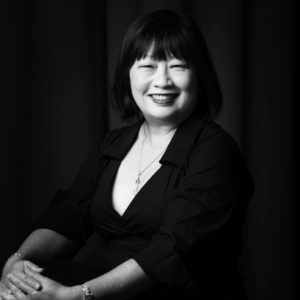 Katrina Fong Lim is a born and bred Territorian.  Her family has a deep connection to Darwin and Northern Australia, having arrived in the 1860s from southern China. Katrina has had a career in the Public Service, Community Sector and runs a small business.  She holds a Bachelor of Business, Masters of Professional Accounting and is a Graduate of the Australian Institute of Company Directors.
Most recently Katrina has completed a five-year term as City of Darwin's Lord Mayor. Her skill set includes financial management; governance, marketing, event management, fundraising and working with people. Her volunteer involvement in the community has included sitting on the board/committee of Youth Training Advisory Committee, NT Volunteering, NTCOSS, Foundation for Young Australians and the National Heart Foundation.
---
Michael Henry AM – Board Director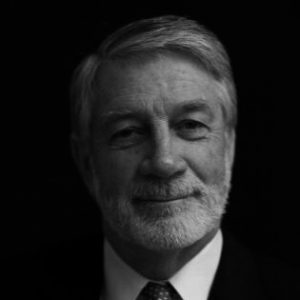 Michael was an intern at the UN in New York in the early 1970s and went on to work for the United Nations Fund for Population Activities (UNFPA), based in New York. He was responsible for education and research programs in South East Asia, as well as programs in the Philippines and South Pacific. On returning to Australia, Michael undertook UNFPA needs assessments in Fiji, the Solomon Islands, and Tonga and renewed a long-standing interest in NGO development issues.
Michael has served substantial terms as Chair for Oxfam Australia and Deputy Chair of Oxfam International, retiring in 2012. He is currently a member of the Council of the Australian Institute for International Affairs (Victoria) and is Managing Director of the Strategy Shop, in Melbourne.
---
Laura John – Young Professionals President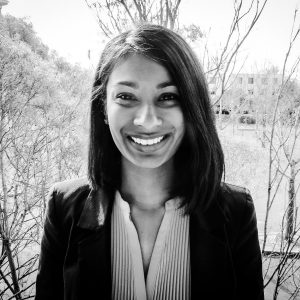 Laura John is a lawyer in the Office of General Counsel at Australian Government Solicitor. She has extensive experience in leadership, advocacy, and public speaking internationally and at home in Australia.
Laura has previously worked as a consultant for the United Nations High Commissioner for Refugees in Geneva and volunteered with advocacy organisation Human Rights First in New York. She was a rapporteur for the 2nd UNESCO Conference on Global Citizenship Education in Paris and a panelist at the World Education Forum in South Korea.
Laura was selected as the Australian Youth Representative to the United Nations in 2014. In this role, she engaged with a variety of stakeholders including young people, media, politicians and civil society. Laura's term as Youth Representative culminated with a speech at the United Nations General Assembly in New York on the importance of good mental health, resilience, and well-being.
Laura received the inaugural Graduate of the Year award from the Australian Public Service in 2015 for her outstanding contribution and leadership. She is currently completing a Master of Laws in International Law through the Australian National University.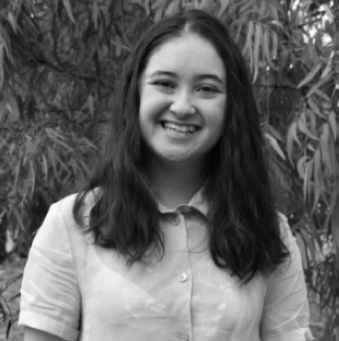 Danielle Santos – UN Youth Australia President
Danielle is the National President of UN Youth Australia. She has been involved in UN Youth Australia as a volunteer since 2016. Last year, she served as President on UN Youth NSW's Executive, overseeing the Division's operational and strategic growth. She was also previously Director of Operations of the NSW Division and has volunteered on educational programs to Europe and New Zealand. Danielle is studying at the University of NSW a Combined Bachelor of Laws and Social Research and Policy  (International Relations), and works as an Accessibility Consultant for iAccess Consultants.
_____________________________________________________________________
Lachlan Hunter – National Executive Director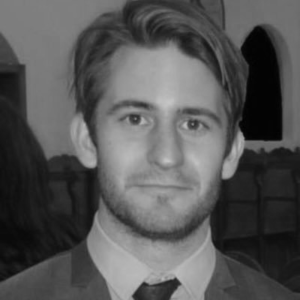 Lachlan is Executive Director of the United Nations Association of Australia, the peak body for promoting the UN in Australia. Lachlan was previously an Executive at Chief Executive Women, a not-for-profit promoting women in leadership, where he worked on building relationships with business, developing Indigenous engagement and writing a report on backlash to women in leadership.Prior to this, Lachlan worked for the Australian Government, initially for the Department of Foreign Affairs and Trade in Adelaide. Lachlan then worked for the Department of Human Services, in roles in front line service delivery, in Ministerial Offices, designing and delivering Norfolk Island Reform and living and working on remote communities in the West Kimberley.At the Department of the Prime Minister and Cabinet, Lachlan worked in Indigenous Youth Policy and setting up STEM Academies for Aboriginal and Torres Strait Islander women and girls. Lachlan was a leader in the PM&C Women's Network, focused on increasing participation and addressing the gender imbalance in the take up of flexible and part-time work.Lachlan also worked in an immigration detention centre and in volunteer roles with the Red Cross to develop refugee and asylum seeker policy, tutor and mentor recent arrivals, and provide social contact for older Australians. Lachlan has recently been elected to the Board of Red Cross ACT. Lachlan is a proud Adelaidian and passionate Richmond supporter.