Professor Ramesh Thakur – Goodwill Ambassador for Nuclear Non-Proliferation and Disarmament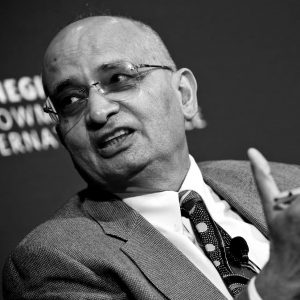 Professor Thakur is Director of the Centre for Nuclear Non-Proliferation and Disarmament, Crawford School of Public Policy, Australian National University and Editor-in-Chief of Global Governance. He was formerly Senior Vice-Rector of the United Nations University (and UN Assistant Secretary-General). Educated in India and Canada, he has held full-time academic appointments at the University of the South Pacific in Fiji, the University of Otago in New Zealand, and the University of Waterloo in Canada. He has also served as a consultant/adviser to the Australian, New Zealand and Norwegian governments on arms control, disarmament and international peace and security issues.
Professor Thakur was a Commissioner and a principal author of The Responsibility to Protect, and Principal Writer of Secretary-General Kofi Annan's second reform report. He was a Distinguished Fellow of the Centre for International Governance Innovation and Foundation Director of the Balsillie School of International Affairs in Waterloo, Ontario. He is presently Co-Convenor of the Asia-Pacific Leadership Network for Nuclear Non-Proliferation and Disarmament.
---
Hon. Dr Lynn Arnold AO – Goodwill Ambassador for the UN Sustainable Development Goals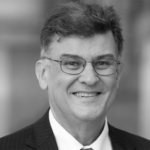 Dr Lynn Arnold AO is former Premier of South Australia and former CEO of World Vision Australia. Prior to his appointment as Premier in 1992, Dr Arnold worked in the Labor Government for 11 years. He has extensive experience working with World Vision, having also served as Senior Director for World Vision International and World Vision's Regional Vice-President for Asia and the Pacific. A long-time member of the UNAA (SA), Dr Arnold has held the positions of State President in South Australia and National Vice-President. Dr Arnold is also former CEO of Anglicare SA, which works in the areas of aged care, families, vulnerable people, housing and economic participation. He was awarded the Order of Australia (AO) in 2004 for his services to Australia through the South Australian Parliament and internationally through the development and humanitarian aid assistance. In 2013, he was ordained Deacon in the Anglican Church and since 2014 has been serving as a Priest in Adelaide.
---
Hon. Dr Robyn Layton AO QC – Goodwill Ambassador for Human Rights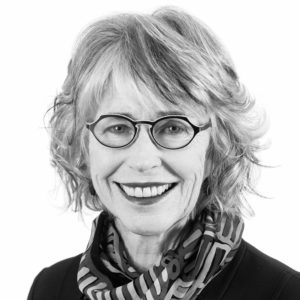 Hon. Dr Layton is a former Supreme Court Judge of South Australia. Currently, Justice Layton is an Adjunct Professor at the School of Law, University of South Australia and is a Judicial Education and Program Development Consultant. She is a consultant for the Asia Development Bank on gender issues such as a Gender Development Poverty Reduction Project for Women in Kazakhstan, Cambodia and the Philippines, and is currently in a team which is developing and delivering gender sensitisation training for judges in Pakistan and Afghanistan. As an International Labour Office (ILO) consultant she delivers training for judges and lawyers in labour law and human rights standards internationally.
Prior to her Supreme Court appointment, Hon. Dr Layton worked as a barrister and later a Queens Counsel across broad areas of law, many of which intersected with social justice and human rights, such as the rights of Aboriginal and Torres Strait Islanders, children, women, and refugees. At the international level, Robyn was a Member and later the Chair of the Committee of Experts on Application of Conventions of the ILO, Geneva, from 1993 to 2008.
Hon. Dr. Layton has been the recipient of many awards as a result of her human rights work: Member of the Order of Australia (2012); The South Australian, Australian of the Year (2012); Justice Award Law Society of South Australia (2013) and Australian Woman Lawyer Award (2016).
---
Erika Feller – Goodwill Ambassador for Global People Movement, Refugees & Asylum Seekers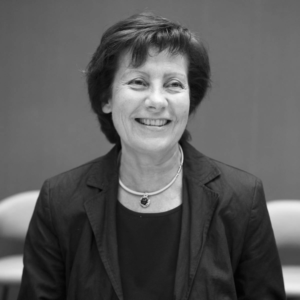 From 2005 to 2013, Erika Feller held the post of Assistant High Commissioner (Protection), one of the four top management positions of the United Nations High Commissioner for Refugees.  Erika's professional career has included 14 years and three international postings with the Australian diplomatic service, followed by 26 years with UNHCR, both in Geneva and the field. As the High Commissioner's Representative in Malaysia, Singapore and Brunei, Erika served as UNHCR's Regional Coordinator for Status Determination for the Indo-Chinese refugee outflow. As Director of the Department of International Protection for six years, Erika ran key protection negotiations and initiated and managed the 2001/2002 Global Consultations on International Protection, which generated the Agenda for Protection, an internationally endorsed multi-year "road map" for global refugee protection. As Assistant High Commissioner, Erika had oversight for the performance by UNHCR's core protection responsibilities worldwide, in over 120 countries.
After retiring from UNHCR, Erika was appointed a Fellow of the Australian Institute of International Affairs in 2013 and a Vice-Chancellor's Fellow at the University of Melbourne in 2014.  Her recent work has centred on regional refugee protection and on the reduction of statelessness.  One direct outcome has been the creation in 2018 of the Peter McMullin Centre on Statelessness.
In 2015 Erika was awarded the Arts Alumni Award for Leadership and is an academically acknowledged authority on refugee law. Erika is an entrant in Who's Who in International Law and a contributor to the Max Planck Encyclopedia of Public International Law.
---
Professor Barbara Norman – Goodwill Ambassador for Sustainable Cities and Communities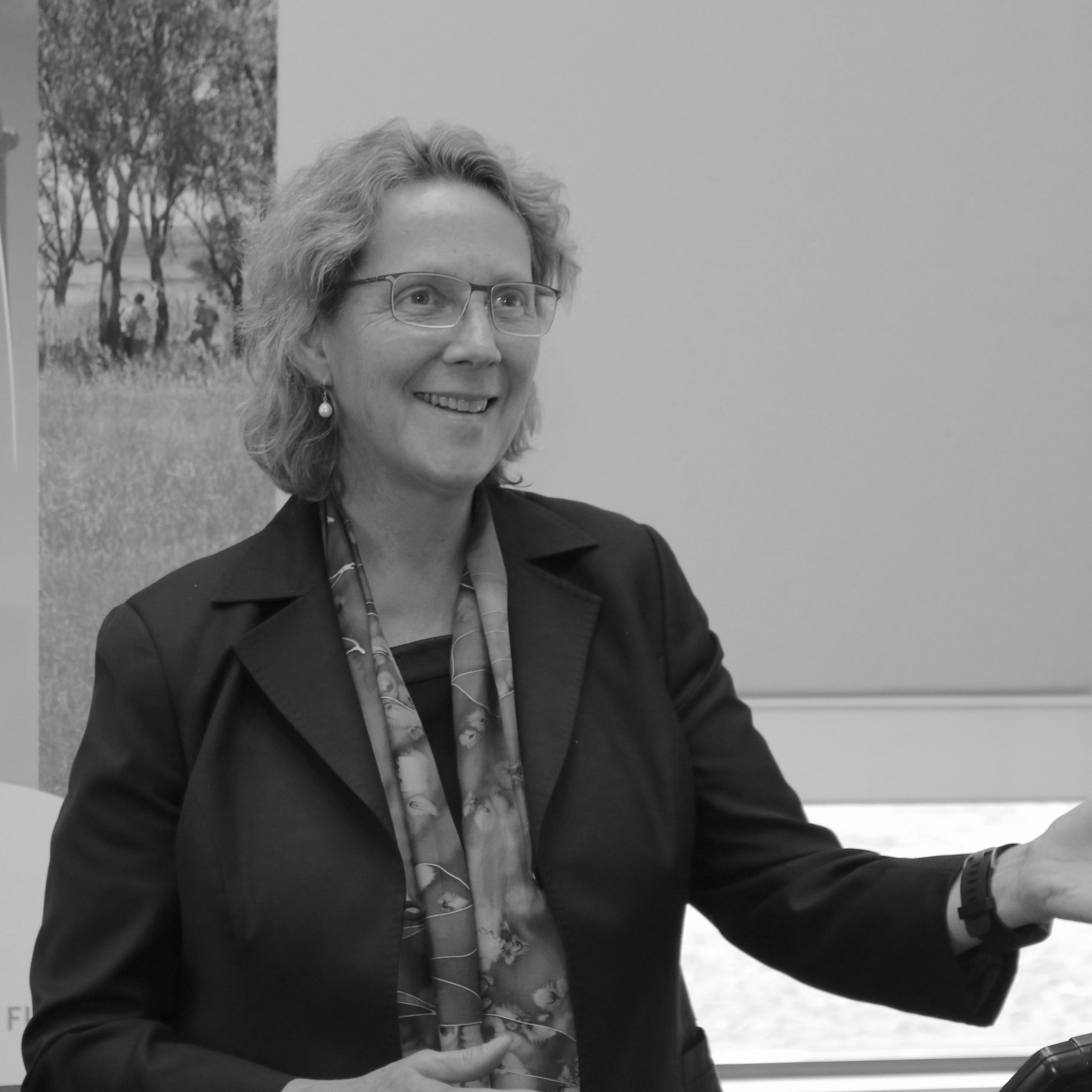 Professor Barbara Norman is the Foundation Chair of Urban and Regional Planning and Director of Canberra Urban and Regional Futures (CURF) at the University of Canberra. Professor Norman is Chair of the ACT Climate Change Council, an Honorary Professor at the University of Warwick UK and a Visiting Fellow at the Australian National University. Barbara is a Life Fellow and past national president of the Planning Institute of Australia and a Life Honorary Fellow of the Royal Town Planning Institute (UK). Barbara's qualifications include a Bachelor of Town & Regional Planning, Masters of Environmental Law and a PhD on sustainable coastal planning. She also has a substantial professional background having worked at all levels of government and run her own practice. Her current research and teaching interests include sustainable cities and regions, coastal planning, climate change adaptation and urban governance. Barbara was a contributing author to IPCC 5 WG 2 report on Impacts 2014. Professor Norman advises the public and private sector in Australia and has strong international linkages within Asia, Europe and the United States. Barbara was awarded an Australian Centenary Medal for her contribution to the community through urban and regional planning.
---
Leanne Smith – Goodwill Ambassador for Peace, Justice and Strong Institutions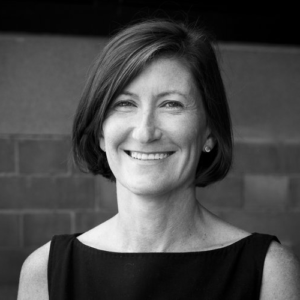 Leanne Smith is an international human rights lawyer by training, with a Masters in Public Policy from the Woodrow Wilson School of Public and International Affairs at Princeton. Leanne has worked in the Australian judicial system, for the Australian Human Rights Commission, in the international NGO sector, regional human rights organisations, as an Australian diplomat (DFAT) and in various roles for the United Nations in New York and in the field, most recently as Chief of Policy and Best Practices for UN Peacekeeping Operations. Leanne has published a number of articles and is a visiting fellow at the ANU Asia-Pacific College of Diplomacy and the UNSW Australian Human Rights Centre, and a member of the Kaldor Centre for International Refugee Law Advisory Committee.
---
Grace Forrest – Goodwill Ambassador for Anti-Slavery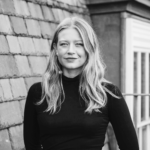 Grace is a founding director of the Walk Free Foundation, an international human rights group with an objective to end modern slavery. Underpinned by research, the Walk Free Foundation uses direct engagement with business, government, faiths, and grassroots intervention to drive systems to change from the top-down and ground up. Grace has spent extensive time working in South East Asia and the Middle East, using photography and storytelling to share the stories of survivors of modern slavery, with a current focus on refugee communities. She regularly represents the Walk Free Foundation at international forums, including recent events at the Vatican and United Nations. She is also a director of the Minderoo Foundation, recently joined the board of the Centre for Humanitarian Dialogue and previously worked at the Legatum Institute as a research analyst on global people movement.
---
David Macintosh AM – Goodwill Ambassador for Oceans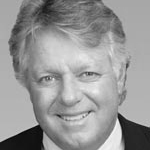 David Macintosh is Australia's United Nations Association of Australia Goodwill Ambassador for Life Below Water. He has been involved with the ocean and marine life for the past 50 years in Surf Life Saving, conservation, Outrigger Canoe paddling throughout Australia and the Pacific and has a real appreciation for our marine parks, Great Barrier Reef, fishing and fish stocks.
From 1976 to 2016 David worked in the Transport Industry in Australia and in Europe and the Construction and Property Industry in Australia in both Managing Director and Executive Chairman roles. From 1978 to present, David has a close relationship with Royal Alexandria Hospital for Children – Westmead as Donor and Committee member. Awarded Founder in 2013 after establishing an Endowed Chair in Perpetuity in 2008, "The Macintosh Chair of Paediatric Respiratory Medicine" Sydney University and The Children's Hospital, Westmead.
David is a Life Governor of the Australian Respiratory Council, Patron of the Woolcock Institute of Medical Research after being Governor 2000 – 2011, Governor of the St Vincent's Curran Foundation. In 2011 David was awarded a Member of the Order of Australia for services to Business, Medical, Philanthropy and Surf Life Saving. Awarded the National Medal in 2014 for Surf Life Saving.
David published "The Quartered Cap", a children's book written in 1992 for children to understand the history, mythology, health, education and wonders of Surf Life Saving and the ocean. David holds a Business Degree from the University of Technology, Sydney and is a Fellow of the Institute of Chartered Accountants in Australia.
---
Tanya Hosch – Goodwill Ambassador for the Rights of Indigenous Peoples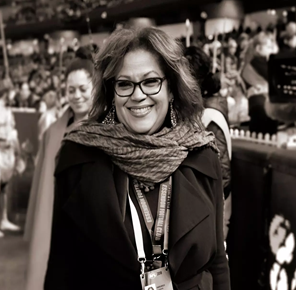 Tanya Hosch is the General Manager of Inclusion and Social Policy at the AFL. Ms Hosch has a long and distinguished history in Aboriginal and Torres Strait Islander policy, advocacy, governance and fundraising.
Before joining the AFL as the first ever Indigenous person and 2nd woman in their Executive ranks in August 2016, Tanya was the Joint Campaign Director of the Recognise movement for constitutional reform.
At the AFL Tanya's portfolio's include – Aboriginal and Torres Strait Islander issues, Gender equality, Sexuality and Gender Diversity.  Tanya is tasked with the implementation of the AFL's enhanced Indigenous strategy, advising the AFL Aboriginal and Torres Strait Islander Advisory Council, maintenance of the Respect and Responsibility Policy, 2017, the AFL's Gender Action Plan and the Gender Diversity Policy.
Tanya is a member of the Indigenous Advisory Group of the NAB and is a Board Director of the Indigenous Land Corporation, Circus Oz, the Australian Indigenous Governance Institute and was a member of the Referendum Council that led the process and final recommendation that resulted in, The Statement from the Heart in May 2017.