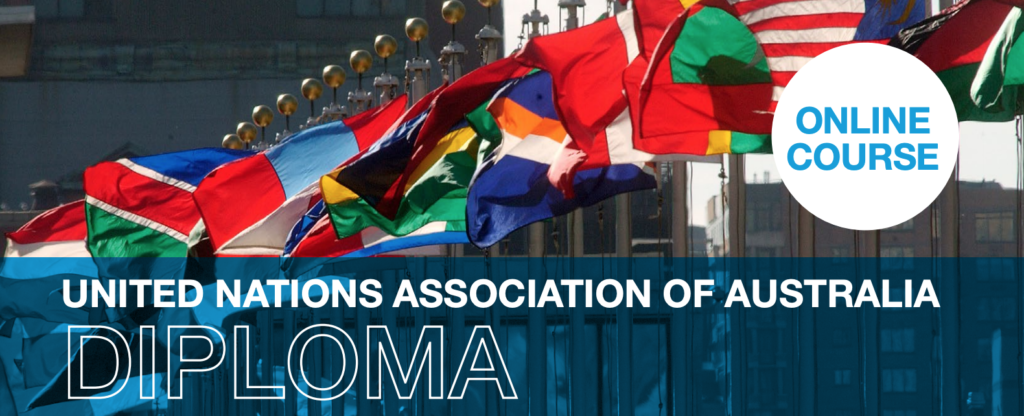 Do you want to learn how to:
Join us for our UN Diploma course.
The course consists of 19 – 2 hour lectures and will cover 8 subjects and 4 competencies. Places are limited, so register your interest quickly. The UN Diploma runs from 9 Jul – 12 Nov 2021. 
Course outline
Core competencies:
Managing Conflict
Emotional Intelligence
Project Planning
Make a presentation
Subject units:
Structure of the United Nations
Sustainable Development Goals (SDGS)
UN history
UN peacekeeping
UN Charter and Universal Declaration of Human Rights
UN Agencies
Global Citizenship
Issues with the UN and way forward