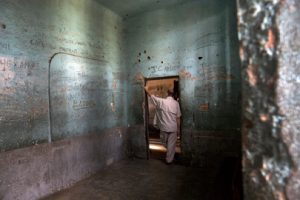 The UNAA has welcomed Australia's decision to ratify the UN Optional Protocol to the Convention against Torture and Other Cruel, Inhuman or Degrading Treatment or Punishment (OPCAT).
The Australian Foreign Minister, Julie Bishop, and Attorney General George Brandis announced earlier this month that the Government planned to ratify the protocol by the end of the year.
The UNAA's Executive Director, Matthew Kronborg, said the decision was a positive step for human rights and for Australia meeting its international commitments.
"Ratifying OPCAT will ensure that youth detention centres and police lock-ups are subject to much stronger independent oversight and monitoring," Mr. Kronborg said. "Had OPCAT been ratified in a more timely manner with the associated national oversight mechanism been put in place it is highly likely that the concerning matters exposed at the Don Dale Youth Detention Centre would not have occurred."
The UNAA notes this announcement has been a very long time coming given OPCAT was adopted in 2002, entered into force in 2006, Australia became a signatory in 2009 and a Parliamentary Committee recommended in 2012 that OPCAT be ratified.
Meanwhile, the ratification of the treaty will not affect the Manus Island offshore processing centre because Papua New Guinea has not ratified the same treaty.