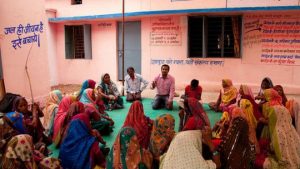 India plays a pivotal role in meeting the Sustainable Development Goals (SDGs), according to the chief UN development officer based in New Delhi.
In an interview with UN News, Yuri Afansiev, the UN Resident Coordinator, and the UNDP's Resident Representative stated that India is essential to meeting the SDGs set for 2030. According to Afansiev, with its population of 1.3 billion making up approximately 17% of the world population, the country will play a greater part in achieving the rate of global development as determined by the SDGs.
"…If you look anywhere from poverty to sanitation, to any goal you look at, India's between thirty to sixty percent," Afansiev said to reflect the scale in which certain SDGs may be met through the country's efforts.
The key goals India is expected to reach include putting an end to poverty and hunger, universal healthcare and sanitation, and gender equality. Afansiev commented that the country is seeing progress with these goals in regard by working to bring families out of poverty, and job growth.
The country's greatest priorities are in fact, women's empowerment and education, over infrastructure and economic growth. "If you don't have those two," Afansiev said, "all the rest become impossible."
Afansiev acknowledged the pressure for India to meet its goals from the global community and from itself. In particular, the numbers that the UN needs to work with for sustainable development may seem daunting. Yet, he was positive that India, on a regional and national scale, will continue to make great strides forward to meeting the SDGs.