---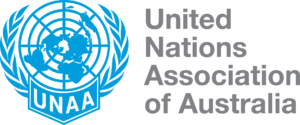 MEDIA RELEASE
Monday 14 May 2018

CANBERRA – The President of the United Nations Association of Australia (UNAA) Major General (Ret'd) Michael G Smith AO, today announced the appointment of Lachlan Hunter as National Executive Director.
"I am delighted one of our former UNAA Young Professionals has secured this critical position to oversee implementation of our new Strategic Plan 2018-2023. Lachlan's experience will be crucial in forming key strategic government and private sector partnerships and driving our National programs on the Sustainable Development Goals, and Human Rights".
Smith highlighted that Hunter's appointment heralded the Board's commitment to inject important generational change, building on the work of the Young Professionals.
"Lachlan's knowledge as former ACT Young Professionals President and a NSW Board Director assures his understanding of the change management currently underway in the UNAA. Having worked in Federal Government, Ministerial Offices, on the ground in remote communities and in the not-for-profit sector, most recently as an Executive for Chief Executive Women, Lachlan brings contemporary relevance to the UNAA."
Hunter said he was looking forward to working closely with the Australian Government and big business to promote awareness of the critical role of the United Nations and Australia's vital support to the organisation.
"Given current uncertain and unstable global circumstances, Australia and the United Nations have never needed each other more. The UNAA's new Strategic Plan requires the organisation to think globally, plan nationally, and act locally. To do this, we will seek key business partnerships and support a more coordinated whole of government approach to action against the Sustainable Development Goals, human rights and environmental issues in Australia and overseas."
---
For further information, contact:
UNAA National President, Major General (Ret'd) Michael G. Smith,
ph: 0439 490 297
UNAA National Communications Manager, Candice Woods,
e-mail: candice.woods@unaa.org.au.