Welcome, and thank you for your interest in the United Nations Association of Australia (UNAA)
Established in 1946, the UNAA endeavours to inform, inspire and engage all Australians regarding the work, goals, and values of the United Nations to create a safer, fairer and more sustainable world.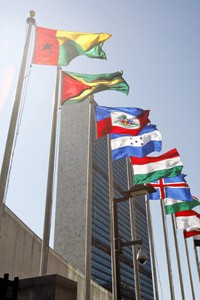 To implement our Strategic Plan, our Divisions, Young Professionals and Academic Network – all greatly assisted by our growing band of Goodwill Ambassadors – are active throughout Australia.  Our national programs and many events help educate Australian citizens and leaders about the UN's vital work and encourage them to become involved in promoting the UN. We are affiliated and work collaboratively with UN Youth to promote greater understanding of the UN within Australian schools, particularly through the conduct of Model UN Conferences. We promote the UN's critical role in striving to maintain international peace and security, human rights, humanitarian relief and disaster mitigation, sustainable development and climate change. We help inform and engage Australians regarding the UN's critical role in maintaining the rules-based international order through the numerous treaties, conventions, agreements, norms and programs that impact on our daily lives and are often taken for granted – such as international aviation, postal services, shipping, banking, intellectual property rights, law, and telecommunications.
Our efforts lead to a more informed, peaceful, prosperous, liveable, resilient and modern multicultural Australian society.
Most Australians every year are exposed to our activities in the news or in person whether they realise it or not. We hold a branch office in every capital city and maintain a supporter base of over 200 active titled volunteers along with our employees. Our events across Australia attract over 10,000 people annually and our online activities directly connect with thousands more.
Now, more than ever, Australia needs the UN … and the UN needs Australia.
We hope you will join us.
We the peoples …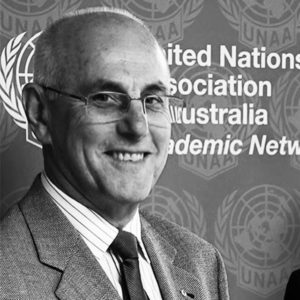 Michael G Smith AO
Major General (Ret'd)
National President