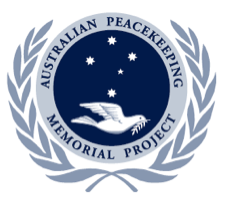 The UNAA is a strong supporter of the Australian Peacekeeping Memorial Project (APMP).
This Project aims to construct a national memorial to Australian Peacekeeping on an allocated site on Anzac Parade in Canberra.
This will commemorate the service and sacrifice of more than 80,000 Australian Peacekeepers, military, police and civilian, in over 50 Peace Operations around the world since the first Australian Peacekeepers were deployed in September 1947.
The approved design, shown above, features two large monoliths separated by a glowing passage of golden light which will lead to a commemorative courtyard featuring messages about the service of Australia's military, civilian and police peacekeepers and then through to a commemorative beam that will list all the missions in which Australians have served. Room exists on the beam for future missions.

The APMP is still fund raising to complete construction of the Memorial, hopefully by the 70th Anniversary of Australian Peacekeeping on 14th September 2017. All donations are tax-free.
UNAA members are encouraged to promote, support and donate to the Memorial, and to encourage other community organisations to also support this most worthy project.
Further details can be found on the APMP's extern website at