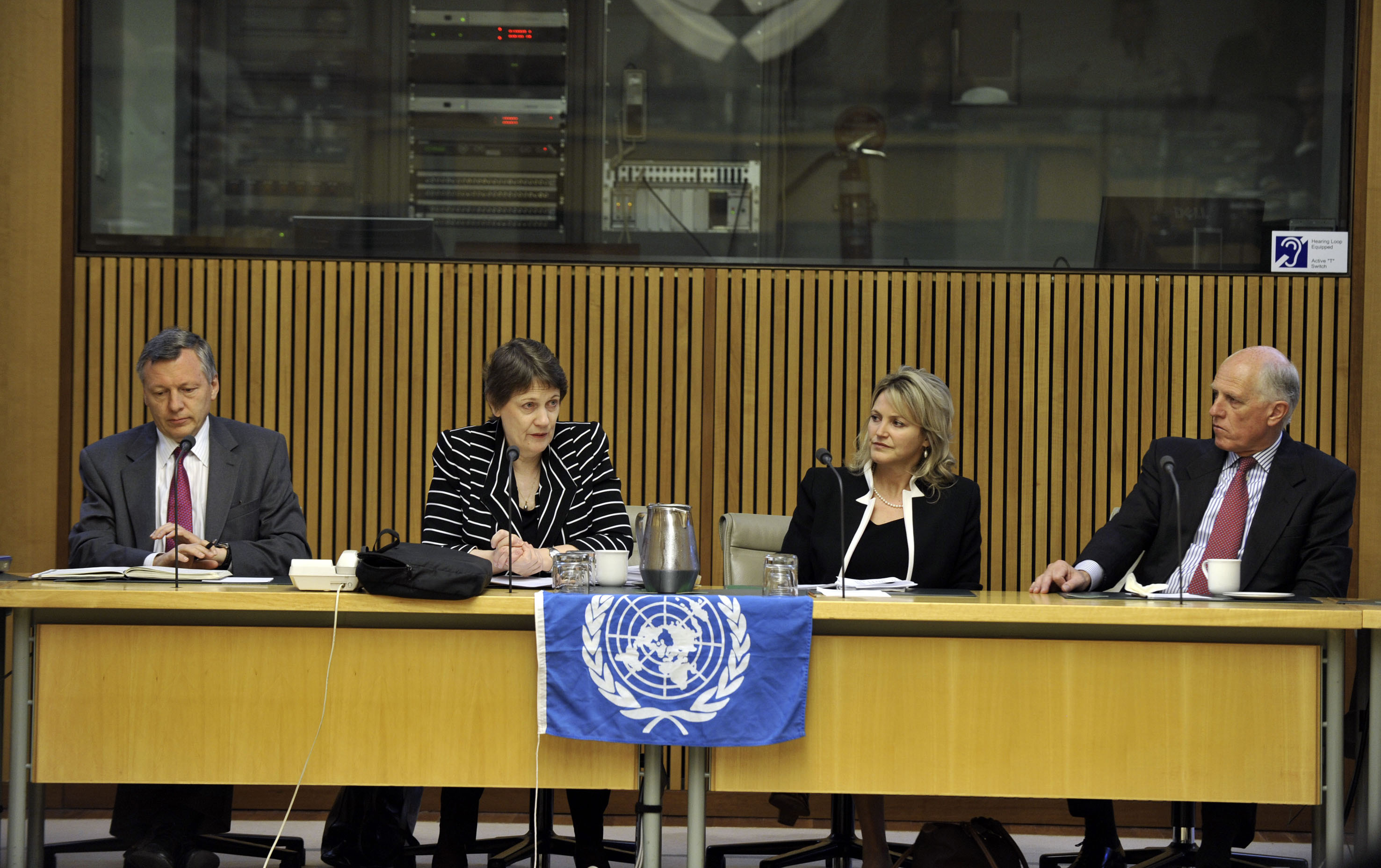 Parliamentary Friends of United Nations and United Nations Agencies 
The Parliamentary Friends of United Nations and United Nations Agencies is a selection of Federal Australian Parliamentarians who have a particular interest in the work, goals, and values of the United Nations, and its relationship with Australia. The goal of this group is to raise awareness of the important role the United Nations and United Nations Agencies play across the globe. This non-partisan network is co-chaired by Ms. Sharon Claydon MP (ALP) and Mr Andrew Laming MP (LNP). This group was originally established in the mid-2000's by former UNAA National President Russell Trood whilst he was a sitting Australian Senator in conjunction with Professor John Langmore then UNAA National President. Previous convenors have included Sharman Stone, Melissa Parke, and Dr. Chris Buck.
This group regularly holds briefings and events at Australia's Parliament House which UNAA members are sometimes invited to attend. Some of the more recent events hosted by the UN Parliamentary Group have included:
United Nations Development (UNDP) Seminar – Helen Clark, Former Administrator of the UN Development Programme and Prime Minister of New Zealand, spoke about the crucial work of the UNDP in relation to achieving the Millennium Development Goals. 
Gareth Evans on Libya and the Responsibility to Protect – Professor the Hon. Gareth Evans AO QC gave an animated briefing on the principles of Responsibility to Protect and its application to an appropriate response to the political situation in Libya. 
World Food Programme Seminar – Mr. Amir Abdulla, Deputy Executive Director and Chief Operating Officer of the World Food Programme spoke about the global challenges facing WFP and the importance of the UN's humanitarian aid.
Counter-Terrorism Seminar – Mike Smith,  Adjunct Professor in the Department of Security Studies and Criminology at Macquarie University, former Executive Director of the UN's Counter-Terrorism Committee and former Australian Ambassador for Counter-Terrorism provided an update regarding the UN's crucial role in counter-terrorism.
Global Terrorism Index Launch – Steve Killelea AM, Chair of the Institute for Economics and Peace presented the organisation's global terrorism index to inject more rigorous facts and statistics into the terrorism debate.