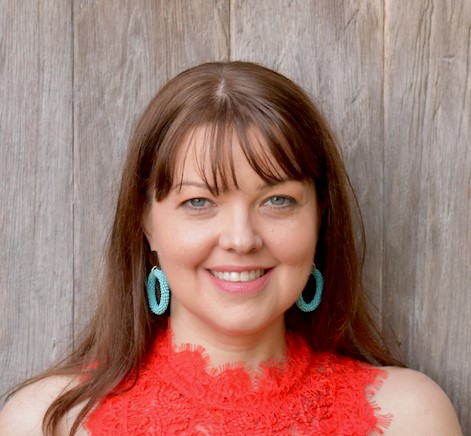 Phoebe Ashton – International recruitment specialist

Phoebe is an international recruitment specialist, who began her career with the United Nations with the United Nations Office for Project Services. Her role within UNOPS took her to Copenhagen where she spent twelve months. Within this role Phoebe liaised with a number of other offices such as UNOPS in Afghanistan. Prior to her work with the UN Phoebe worked with non-profit organisation One Girl and spent some time in Dubai where she also worked in recruitment. In her interview, Phoebe provides insight into her posting in Copenhagen as well as her views on the importance of the UN as the world moves to build back better following COVID-19.
What sparked your interest in the United Nations and the development sector in general?
During my studies at UNSW I had a fantastic lecturer for International Relations, Dr Anthony Billingsley. We went through a selection of the main UN Conventions and agreements, which I found absolutely fascinating. Growing up in Australia we aren't exposed culturally or intellectually to global events very much, so I loved this whole new world that was opened up to me. Also, my interest in international business studies gave me a great overview of how local and international businesses, government, and international development agencies such as the UN work interdependently. I found having an understanding of both very beneficial. Films and books about the UN and international development also inspired me such as 'The Constant Gardener' and a book written by three UN field workers 'Emergency Sex and Other Desperate Measures.'
Outside of my studies, I undertook administration work for a recruiter, as well as doing some volunteer work for humanitarian causes. At university I was involved in the international politics club and Young Labour, I think university clubs and societies can be a great place to gain exposure to new people and experience. 
What has helped you most in your career?
I think three things have helped me during my career. Firstly, putting in the time! In applying for positions within the UN there are many requirements to meet. Adding experience to your CV will be crucial if you want to remain competitive. There are many resources to guide you in where to start such as the UN Careers page. Secondly, you need to establish and maintain genuine relationships with a network of contacts. This network could be friends, fellow students or people you meet at professional organisations and industry events. Thirdly, it's about creating your own opportunities, it's the same in all fields of work, no one is going to walk up to you out of the blue and offer you a job. You need to study, volunteer, do internships and research. I think these are the best ways to increase your career prospects. 
How did you find your first job with the UN?
After working in local and expat human resources and recruitment in Sydney and then in Dubai, I went to Copenhagen on a working holiday visa to visit some friends, all the while hoping to find a similar job in recruitment. Following a meeting with a connection from UNOPS I was offered a two month contract which turned into one year where I was working with the UNOPS office in Afghanistan. I felt lucky at the time, however this opportunity would not have been possible without the combination of the three elements I spoke about earlier; putting in the time, experience and a strong network. That said, everyone's path in the UN is different, many people I know, who didn't have much previous work experience, started their UN career through internships. They then progressed to local roles, and some went into professional category roles through the Junior Professional Officer Program.
What challenges did you find in your first UN position in Copenhagen?
Moving to a new country is always challenging at first! Adapting to a new culture, making friends, finding a place to live and managing visas, bank accounts and insurance can be stressful and daunting. However, you can't be shy, you have to throw yourself in, make an effort to be social with colleagues and get involved in life in your new country. I studied cross cultural communication at university and made sure I got advice from locals in the country too, on how to communicate and get along with people from different backgrounds. It is vital to educate yourself on these things. I worked with people from many different countries and backgrounds just in my small section of UNOPS, so I had a busy time learning, but I enjoyed it too. 
Although I missed home in Australia, I established some great connections in Copenhagen and very much enjoyed my work. When working for UNOPS I was able to work on recruiting junior and senior roles across the globe. I also worked on inter agency recruitments for projects like Mine Clearance (UNMAS), Water Sanitation (UNICEF WASH), United Nations Development Program (UNDP), the Organization for Security and Co-operation in Europe (OSCE) and a few others. 
How has the current uncertain environment across the world affected your work?
Different UN agencies have all been affected in varying ways depending on their current projects. There would be projects on hold because of the financial and social limitations COVID-19 poses, but many projects are still continuing with adaptations through video conferencing and working differently. There are also many new projects arising from COVID-19, working directly on immediate needs, as well as research studies which are evaluating its impact. 
The international development industry will need to adapt to some dramatic changes and new, different needs arising from the pandemic both now and in the future. Some groups and regions are disproportionately affected at the moment. The UN Secretary-General recently provided some details of one example, which emphasises how gender equality in some areas is being reversed due to the pandemic. There are many additional UN programs which need to be urgently adapted to address the current situation. 
In Sydney, I've been working on fundraising and communications contracts for private and not for profit sectors over the past few years. In 2020, there are definitely less roles available, but there are still roles, both international UN roles and jobs in Australia, they are just much more competitive. As I said earlier, to tackle this, candidates need to increase their experience and expertise whether it be volunteering, additional study or otherwise. In a post COVID-19 environment, we need to be realistic and adapt to the challenging atmosphere we find ourselves living in.
How do you see the role of the UN in the future, now in its 75th year and how do you see Australia's role?
The UN is more relevant and active than ever, more individuals and organisations are becoming interested and engaged in the UN's work. UN core work such as the Sustainable Development Goals will be vital in rebuilding a sustainable future post COVID-19. I would like to see Australia take further action to be more aligned with UN goals and the SDGs especially relating to climate, gender equality and refugees. Despite a number of setbacks, I do see positive change happening all the time, it's important to address the challenges and just as important to acknowledge the triumphs. There are many hardworking, dedicated people working within the government and development sector on a wide range of social and environmental projects. If you take a look at any charity, UN or international development website, there's always projects being delivered and new projects happening, it's fantastic to see. Here you can see the achievements of UNOPS https://www.unops.org and One Girl https://www.onegirl.org.au. When working with One Girl, we created a fundraising organisation in Sydney, winning an Australian Women's Weekly and Qantas award. These are two of many organisations, governments and individuals, working to uphold the UN goals and fight for a more sustainable future for all.