Matthew Kronborg –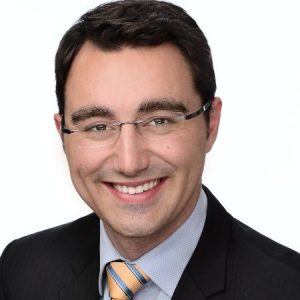 The pursuit of truth is an important and noble task, though in many countries a potentially dangerous endeavour. We often take for granted the risks that journalists take in performing their important role of informing the public and by virtue of that, often holding state authority to account.
This year, UNESCO World Press Freedom Day  (WPFD) on May 3 will pay particular attention to this fact. The theme for 2016 is centered around freedom of information and sustainable development; issues interconnected by the role of the journalist in exercising their rights to freedom of expression.
In addition to national celebrations around the world, WPFD includes the prestigious, UNESCO/Guillermo Cano World Press Freedom Day Prize. The man behind the prize, Guillermo Cano was himself a respected editor, who was brutally murdered for his fearless denouncement of drug trafficking mafias in Colombia. The crime went unpunished following threats, bribes and further assassinations made against those investigating the case.
The tragedy of Cano's death is surprisingly not uncommon, and in addition to brutal killings, journalists continue to face severe repercussions for their craft; including legal and economic harassment, incarceration, arbitrary arrests and confiscation of equipment and premises. Indeed the recipient of this year's award, Khadija Ismayilova, an investigative journalist from Azerbaijan, is currently serving a 7 and a half-year prison sentence alleged to be retaliation for exposing state corruption.
Both Cano's death and Ismayilova's imprisonment raise some of the challenges, identified as potentially hindering WYPD goals; most notably, inadequate freedom of information laws (and recognition of freedom of information as a human right), over-censorship and over-surveillance and most notably, inadequate protections for journalists both online and on the ground.
Freedom of information as a fundamental freedom
The right to freedom of expression, under Article 19 of the Universal Declaration of Human Rights, includes freedom to 'seek, receive and impart information and ideas.' The role of the journalist to impart knowledge is evidently purposeless, without a reciprocal right to seek and receive knowledge. The right to information is also an important part of the UN Sustainable Development Goals, and specifically, Goal 16 to: 'Promote peaceful and inclusive societies for sustainable development, provide access to justice for all and build effective, accountable and inclusive institutions at all levels.' A proposed indicator for assessing progress to this goal is to test whether countries have implemented legislation and policy guarantees for public access to information. The importance of the right to information is further evidenced by the creation last year of the UNESCO International Day for Universal Access to Information to be celebrated on each 28 September.
Censorship and surveillance overreach
The second concern, censorship and surveillance overreach, is particularly relevant to the digital age, and relates to restrictions to online content, as well as journalistic source protection being compromised. International standards require that such curbing of access to information must be done with legality, necessity, proportionality and a legitimate purpose. However even long-standing democracies have seen a rise in their use of public surveillance mechanisms, often prompted and justified by concern for terrorist activities. Freedom House recently reported that internet freedom around the world has been in decline, particularly over the last five years, while surveillance has been on the rise. These issues have raised public debate in cases such as the revelations of the mass data collection by the U.S. National Security Agency in 2013 and the ongoing digital privacy dispute between Apple and the United States in 2016. In Australia, the Australian Border Force Act 2015 controversially imposes a veil of secrecy regarding immigration detention, with severe punishment for those who dare speak out.
Safety for Journalists
Finally, the safety of journalists and ending impunity for those who harm them, is of primary concern in this year's celebration. Whether afforded journalist by career or by activity, all those generating public interest journalism should be protected. Indeed, the UN considers the killing of journalists as the ultimate form of censorship. Inadequate protections can have severe repercussions on open information environments and wavering confidence in the public to speak freely. For this reason, WYPD pays tribute to journalists like Guillermo Cano and celebrates and defends those like Khadija Ismayilova.
In many countries press freedom has been steadily declining and this is adverse to the success of the Sustainable Development Goals as well as inalienable human rights. Promoting independent journalism as well as protection for those who produce it is essential to a future of informed, transparent, just and sustainable law-based democratic societies.
Matthew Kronborg
National Executive Director
United Nations Association of Australia
www.unaa.org.au