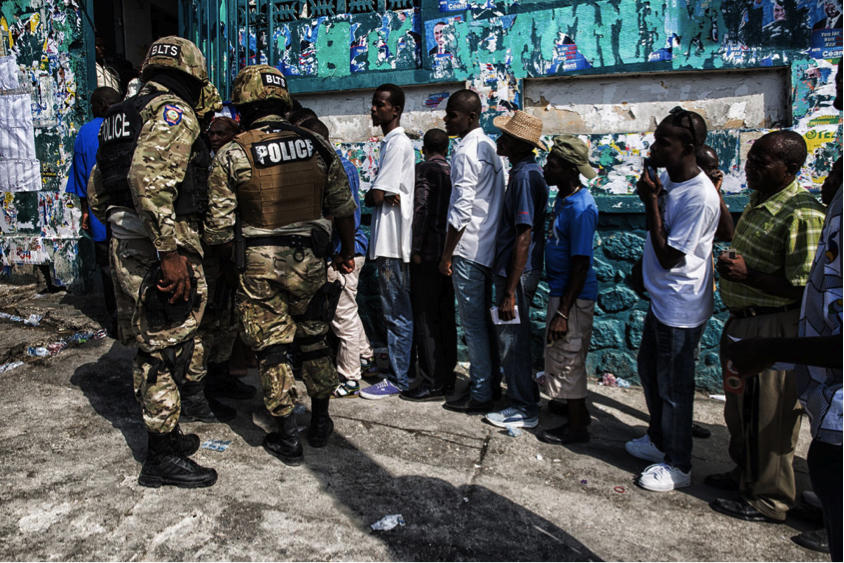 UN Secretary-General Ban Ki-moon has said he is "deeply concerned" that another presidential election deadline in Haiti has passed.  The election was set for April 24 but 5.8 million voters never got the chance to go to the ballot box.
This is not the first time Haiti's presidential runoff has been delayed which means the country will not have an elected President in office by May 14, the date stipulated in a political accord to transfer power from the country's current caretaker government to a new elected one.
Ban says, "The country can ill afford a period of prolonged transitional governance while facing major socio-economic and humanitarian challenges."
Haiti has been experiencing a political crisis since last year, when an election between then-President Michel Martelly's favoured candidate Jovenel Moïse and opposition Jude Célestin was called off amid violence and allegations of fraud.
Thousands of Haitians have now begun to protest against the delay. People took to the streets of the capital, Port-au-Prince this week, asking for a chance to cast their votes.
Interim President Jocelerme Privert said the runoff might not happen until October. Privert, who was chosen in February to fill a void after President Martelly stepped down with no successor, had previously said the vote would be held in May.
Authorities are now setting up a team to evaluate the allegations of fraud. Noting the establishment of a commission to evaluate and verify the elections held in 2015, Ban stressed the need to conclude the process with urgency. "The Secretary-General reaffirms the commitment of the United Nations to extend its full support to the Haitian people in the fulfilment of their democratic aspirations," a statement said.