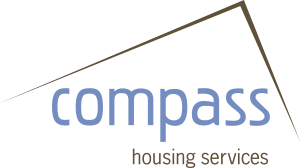 In a first for an Australian community housing organisation, Compass Housing has been granted special consultative status as part of the United Nations' Economic and Social Council.
Compass Housing is one of Australia's largest community housing providers, with over 4400 properties managed across New South Wales and Queensland, a recently established presence in New Zealand, and plans to expand in the South Western Pacific Islands.
The result of two years' work, this special consultative status will allow Compass Housing to be an active participant of the upcoming United Nations Habitat III conference on international housing and sustainable urban development.
Compass Housing's Group Managing Director, Greg Budworth said 'this accreditation will allow us to have genuine input on plans for future housing needs both here in Australia and internationally'.
'As an organisation, Compass Housing truly believes that access to adequate housing is a basic human right, and being able to provide input that is based on over 30 years of providing housing assistance to some of Australia's most vulnerable people is truly an honour' Mr Budworth said.
In addition to Compass Housing's special consultative status, the organisation has also acted on the UN Special Rapporteur on Human Rights' conclusion that Australia is failing to deliver on the basic human right to adequate housing, due to the absence of a co-ordinated national strategy.
The recent launch of Towards a National Housing Strategy, and a subsequent housing symposium which brought together a number of Australia's most prominent housing and economics experts, has resulted in the production of a coordinated national housing strategy. The strategy aims to tackle all aspects of Australia's housing affordability crisis and will be presented to the next Commonwealth Government.