Dear members and friends,
With the Australian federal election only a week away, the UNAA has surveyed the three largest political parties on their policy positions towards United Nations and international affairs to help inform the electorate.
The Australian Labor Party , the Australian Greens and the Coalition responded to our call and their responses are below for you to read.
Feel free to share these responses on social media with the hashtag #AusVotes & @unaa_national
Together we inform, inspire and engage all Australians regarding the work, goals and values of the United Nations.
Kind regards,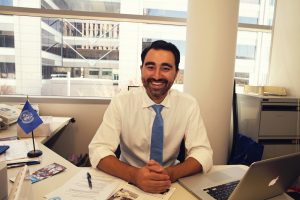 Matthew Kronborg
UNAA National Executive Director
---
Response from the Australian Labor Party

Thank you for the opportunity to outline Labor's position on the United Nations (UN). Labor shares the conviction of United Nations Association of Australia (UNAA) members that the United Nations has been of enormous benefit to the world and that Australia's participation in the UN system is good for the global community and good for Australia.

Labor's support for and engagement with the UN has been a consistent thread in our policy and values since the days of H.V. "Doc" Evatt, who played such an important role in the early days of the UN, shaping it to be more than a club for powerful nations – instead, making it a truly multilateral institution capable of improving lives around the world.

Because of the United Nations, small states have an international voice, and middle powers like Australia can show global leadership. Shamefully, the Liberal Opposition ridiculed Labor's bid for a seat on the UN Security Council and threatened to abandon it. Nonetheless, Australia realised much during its term, including on Syria, MH17, small arms, and human rights in North Korea.
 
Labor supports Australia's Human Rights Council bid and will make sure Australia is able to influence the universal human rights agenda. Hopefully, it's now accepted bipartisan wisdom that Australia can and should show leadership at a global level, and that our interests are well served when Australia has a seat at the top table.
 
The UN has helped to prevent global war in the aftermath of two all-consuming conflicts in 30 years. In setting agreed human rights standards, the UN has provided both aspirations and goals for individuals and benchmarks to hold the international community to account.
 
The contribution of the UN to global health and human development is also immense. The elimination of smallpox, which killed hundreds of millions in the 20th century alone, is only one triumph. The Millennium Development Goals set targets that saw almost 6 million people saved from dying from malaria and about 37 million people saved from dying from tuberculosis. The rate of children dying before their fifth birthday was more than halved, and maternal mortality was almost halved.
 
The international system with the UN at its core has enabled these successes.
 
Labor is proud that Labor Foreign Ministers like Bill Hayden, Gareth Evans, Stephen Smith, Kevin Rudd and Bob Carr contributed to the tradition started by Doc Evatt in their work on and support for UN-facilitated disarmament agreements and peace negotiations, such as the Cambodia Peace Process, the Canberra Commission on the Elimination of Nuclear Weapons and the Arms Trade Treaty, which have made the world a safer place.
 
If Australia wants to insist that other nations play by the rules, we need to adhere to them as well. Australia has a good record in doing so, but not a flawless one. One issue on which we can and should do better is in settling a permanent maritime boundary with Timor Leste.
 
This significant and unresolved issue remains a source of tension between our two nations.
 
Australia's unwillingness to commit to maritime border negotiations has raised legitimate questions about our capacity to be a good neighbour and our commitment to a rules-based international system for resolving similar disagreements.
 
Respecting the international rule of law, including the United Nations Convention on the Law of the Sea (UNCLOS), must inform the basis of our discussions with Timor-Leste about the future of the Timor Sea. When we seek security with our neighbours through a commitment to an international rule-based system – for example in the South China Sea – we must also accept the legitimacy of international rule-based processes in determining Australia's actions in the region.
 
A Shorten Labor Government will immediately commence discussions on a voluntary, binding resolution of a permanent maritime boundary between Australia and Timor-Leste. We want to fairly and finally settle this matter, either through bilateral negotiation or, if necessary, with the assistance of the International Court of Justice or a binding international arbitration.
 
Last year the UN turned seventy, and like all organisations, being as efficient and responsive as possible over such a long period requires renewal and sometimes reform.
 
Labor is in favour of reforms which improve the UN's ability to continue to play its vital role in the world. We believe that reform of the Security Council, including of the veto powers of permanent members, would increase effectiveness of the Council in responding to future conflicts.
 
In the 21st century the global community faces new international challenges – "problems without passports," as former UN Secretary-General Kofi Annan described them – that can't be stopped by borders. These include climate change, pandemics and global migration.
 
Multilateralism and international co-operation will remain one of the three pillars of Labor's foreign policy approach and our commitment to engagement with and participation in the United Nations remains as strong today as it was when H.V. Evatt signed the Charter of the United Nations on behalf of Australia in 1945.
Thank you again for your letter.
Yours sincerely,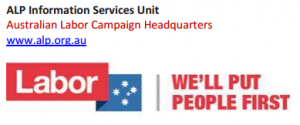 ORIGINAL DOCUMENT – ALP response
---
Response from the Australian Greens
1.   What do you believe can be done to stimulate informed public debate on the need for more effective  international cooperation on global issues?
The Greens are concerned that global issues, and the need to tackle these with a multilateral approach, are not subject to enough public debate in Australia.
Tackling this starts with ensuring that the Parliament itself considers these important issues, which are rarely given opportunity for debate. Though the Greens have regularly moved to consider and debate global issues, for example the conflict in Syria, these debates are shut down by the major parties.
In relation to Australia's involvement in conflict, the Greens long had a bill before the Parliament that would require the Parliament to approve deployment of Australian troops overseas. Secondly, we believe that the positions the Australian Government take to the UN General Assembly and Security Council should be considered by the parliament, and the Foreign Minister required to report on Australia's activities and positions at the United Nations on a regular basis. Time should be set aside in the Parliament to consider these reports and allow time for debate.
By ensuring that debate on international cooperation on global issues is happening amongst representatives, this highlights these issues and opens space for them to be considered publically.
2.   What are your three priorities for improving the UN system? How would you do so?
The Australian Greens believe reform of the UN Security Council is critically important. The issues that Australia struggles with today are often borderless – global warming, unprecedented displacement, and violent extremism – and require a collective response. The United Nations is uniquely placed to facilitate this, and help the world respond to these challenges.
The Australian Greens believe UN reform should be a matter of priority. This includes a focus on the need for UN Security Council reform, starting with the veto power. At a minimum, this should be ceded in instances of mass atrocity. This first step would then act as a gateway to much needed comprehensive reform of the UNSC, including expansion of the council to better reflect the world today, and ultimately a conversation around abolition of the veto power. The institution needs to be significantly rebalanced if it is to be effective in responding to global challenges into the future.
UNSC reform also needs to go hand in hand with an open and transparent process for selection of the position of Secretary General. Transparency, accountability and clearly defined action plans must be elevated in priority when it comes to UN Peacekeeping missions, to ensure the safety of both peacekeepers, and the people they seek to protect.
The Greens believe Australia can play a central role in achieving these goals, as an active, fearless and constructive country. This includes elevating UNSC reform as a matter of priority. We also believe that Australia's positions in UN debates and votes should be subject to far greater scrutiny and transparency through the Parliament.
3.   What do you think are Australia's most significant current areas of weakness when compared to the goals and values of the United Nations, including international treaties and conventions to which our country is a signatory? What would you do to address these if your party were elected?
Australia's treatment of refugees and people seeking asylum, reflected in the policy platforms of both the Coalition and the Australian Labor Party, is in breach of our obligations under international law and contravenes the spirit of the United Nation's Refugee Convention to which Australia is a signatory. Both parties are committed to continuing offshore processing on Nauru and Manus Island and discriminating against people seeking protection based on their mode of arrival. In addition, both parties are committed to turning boats back at sea which risks breaching Australia's non-refoulement obligations and has been proven to endanger the lives on those on board, including pregnant women and children. Both parties are committed to the mandatory detention of all arrivals, including children.
The Australian Greens offer a unique proactive alternative for the fair and efficient assessment and resettlement of people seeking asylum which ensures they are treated with respect and dignity and integrated into our community.
Importantly, the Australian Greens policy will ensure that people's safety is paramount. The Greens will increase the number of refugees we take each year to 50,000 people (including introducing a new 'skilled refugee visa' for 10,000 people per year), significantly increase the funding we provide the UNHCR and organisations in our region to speed up the processing time of people's claim and provide a 'dignity package' for refugees while they wait (including access to healthcare, education, English lessons and work rights), release all children from detention (including those held on Nauru), close off-shore camps in Manus Island and Nauru and abolish Temporary Protection Visas and reintroduce permanent protection for all applicants. For further detail, please see: http://greens.org.au/refugees.
The Government, supported by the Labor Party, have also introduced counterterrorism laws that unjustifiably impede the human rights of Australian citizens, including the control order regime and ASIO's extraordinary questioning and detention powers. The Australian Greens opposed these bills, and would repeal this legislation if elected.
Although Australia signed up to the United Nations Declaration of the Rights of Indigenous People in 2009, there has been very little work undertaken by the federal government to translate our commitment into a genuine legal framework that would ensure that Aboriginal and Torres Strait Islander people are able exercise self-determination in all aspects of their lives. The Greens have a comprehensive policy to deliver these outcomes, available at http://greens.org.au/atsi.
4.   What do you think are Australia's most significant current areas of strength when compared to the goals and values of the United Nations, including international treaties and conventions to which our country is a signatory? What would you do to further these if your party were elected?
Australia has a proud track record of free and fair elections, and of assisting other nations in our region to transition to democratic systems through electoral support. The Greens would strengthen enfranchisement in Australia if elected by introducing voluntary voting for people aged 16 and 17. We would also work to address barriers to voting currently experienced by some communities, such as people in rural and remote areas, Aboriginal and Torres Strait Islanders, and homeless people.
Australia has also been a strong advocate against the death penalty in our region, with all parties working collectively against its use. The Greens believe we have a responsibility to do all we can to oppose the death penalty and protect people from it, wherever it exists. Aside from a strong public and diplomatic campaign in the region, the Greens have called for Australia to cease collaborating with drug authorities of nations such as Indonesia until they cease executing drug smugglers of any nationality, and for a full independent investigation into the role of the AFP and ASIO in the information sharing with those countries in Asia that still use the death penalty.
Yours sincerely,



 ORIGINAL DOCUMENT – GREENS response
---
Response from the Coalition (Liberal National Party)

Dear Mr Kronborg,
Thank you for the opportunity to provide the views of the Coalition on important issues facing your members. On behalf of the Coalition Members of Parliament and candidates I am pleased to respond to your survey.
Australia's future depends on how well we can continue to grow and shape our economy.
Only the Liberal and National Parties have an economic plan to do that and ensure Australia's future.
We have a clear plan to transition the economy from the mining and investment boom to a stronger and more diverse economy.
The key elements of our national economic plan for jobs and growth are:
• An Innovation and Science programme bringing Australian ideas to market. This means greater investment and more jobs and opportunities for our young people;
• A New Defence Industry plan that will secure an advanced defence manufacturing industry in Australia. This will create thousands of new hi-tech, higher paying jobs;
• Export Trade Deals that will generate more than 19,000 new export opportunities. These will create many more jobs for our urban and regional families;
• New Tax Incentives, which will include tax cuts for more small businesses. More than two million businesses can benefit, to deliver more growth and jobs; and
• A Strong New Economy with more than 200,000 jobs expected to be created.
Our national economic plan and management is already paying dividends. Last year our economy continued to grow creating almost 300,000 new jobs, many of them in small business.
We cannot put economic growth and the jobs that come with it at risk with a return to Labor and their debt and deficits, high taxing, big spending ideas.
Only a Liberal and National Party Government can protect Australia's future.
Thank you for communicating the Coalition's commitments to your members.
Yours Sincerely,

Tony Nutt
National Campaign Director
COALITION RESPONSE TO UNITED NATIONS ASSOCIATION OF AUSTRALIA
1. What do you believe can be done to stimulate informed public debate on the need for more effective international cooperation on global issues?

The most effective way to stimulate debate on global issues is to inform the public about the direct link between international cooperation and their daily lives. 
The international order that has been built since World War II has supported peaceful development in many parts of the world, lifting hundreds of millions of people out of poverty.

International cooperation has fostered a fairer global trading environment, increased capital investment and driven technological advances, among many other things. 
2. What are your three priorities for improving the UN system? How would you do so?
Our highest priorities for improving the United Nations system would be:
Increase the efficiency of its development organisations so that contributed funds are used to greatest effect in driving sustainable development through economic growth; 
Improving UN management and budgetary measures, by instituting a holistic approach to the UN budget system, proactively identifying savings and efficiencies and improving human resources and recruitment processes; 
Deliver a more effective and efficient peacekeeping system; and 
Reform of the United Nations Security Council (UNSC} which could potentially include restraining the use of the veto power, improving transparency of UNSC decision making and improving the effectiveness of the sanctions regime. 
The Coalition would work with other UN member states and seek to achieve a consensus for the need to achieve reform of the UN system. 
3. What do you think are Australia's most significant current areas of weakness when compared to the goals and values of the United Nations, including international treaties and conventions to which our country is a signatory? What would you do to address these if your party were re-elected?
Australia was a founding member of the United Nations and the first President of the UN Security Council. Australia remains a committed and constructive member of the United Nations and supports the principles stated in the UN Charter of the necessity of maintenance of international peace and security. 
There are no areas of particular weakness with regard to Australia's alignment with the values as stated in the UN Charter. 
4. What do you think are Australia's most significant current areas of strength when compared to the goals and values of the United Nations, including international treaties and conventions to which our country is a signatory? What would you do to further these if your party were re-elected?
One of our strengths is our advocacy efforts. For example, Australia played a lead role in the international response to the downing of Malaysian Airlines flight MH17 over Ukraine through landmark UN Security Council Resolution 2166, which demanded that armed groups provide safe and unrestricted access to the crash site and authorised an independent international investigation into the incident. 
Australia is signatory to approximately 2000 international treaties, conventions and protocols. Australia has consistently met its funding obligations on time and in full, and has observed its obligations under international treaties to which it is a signatory. 
If re-elected, the Turnbull Coalition Team will continue to campaign for Australia to return to the UNSC as a temporary member in 2029-30. 
We are also seeking a seat on the United Nations Human Rights Council for the term 2018-20. 
Australia is a tolerant, inclusive country committed to democracy, the rule of law, and individual rights and freedoms. Our election to the Council would support our efforts to empower women and girls, strengthen governance and democratic institutions, and promote individual freedoms. 

 ORIGINAL DOCUMENT