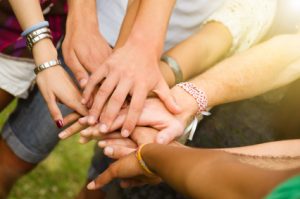 This week on 8 March International Women's Day was observed across the globe.  This day celebrates the cultural, social, economic and political achievements of women but also marks a call to action to accelerate gender parity.
Earlier this year, the World Economic Forum calculated that it may take as long as 170 years to achieve gender parity. At the UN, the focus for International Women's Day 2017 was Women in the Changing World of Work: Planet 50-50 by 2030. The world of work is changing fast, through innovation, increasing mobility and informality; however, it needs to change faster to empower women, whose work has already driven many of the global gains in recent decades. Women still predominantly occupy jobs that pay less and provide no benefits. They earn less than men, even as they shoulder the enormous—and economically essential—burden of unpaid care and domestic work.
In 2015, world leaders adopted the Sustainable Development Goals, placing gender equality and empowerment of all women and girls at the heart of the 2030 Agenda for Sustainable Development. Achievement of the goals, including ending poverty, promoting inclusive and sustainable economic growth, reducing inequalities within and between countries, and achieving gender equality and empowerment of all women and girls, rests upon unlocking the full potential of women in the world of work.
Technological advances and globalisation have brought opportunity for those who can access them and at the same time, there is growing informality of labour and income inequality. Against all of this, only 50% of women are represented in the workforce compared to 76% of men, with the overwhelming majority of women in the informal economy, subsidising care and domestic work, and concentrated in lower-paid, lower-skill occupations. Achieving gender equality in the world of work is imperative for sustainable development.
Read a message by UN Women Executive Director Phumzile Mlambo-Ngcuka on International Women's Day, 8 March 2017