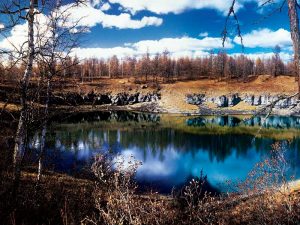 Ten nominations, eight new aspiring UNESCO Global Geoparks and two extensions of existing UNESCO Global Geoparks, for the period 2017-2020 were officially endorsed by the UNESCO Executive Board on May 5, 2017.
UNESCO Global Geoparks are 'single, unified geographical areas where sites and landscapes of international geological significance are managed with a holistic concept of protection, education, and sustainable development'. There are four fundamental features which are a prerequisite for an area to become a UNESCO Global Geopark:
Geological heritage of international value. Assessed by the 'UNESCO Global Geopark Evaluation Team', a group of scientific professionals who make a comparative assessment to determine whether the geological sites constitute international value.
Management. UNESCO Global Geoparks require a management plan, agreed upon by all the partners, that provides for the social and economic needs of the local populations, protects the landscape in which they live and conserves their cultural identity.
Visibility. In order to stimulate the geotourism in the area, it is crucial that a UNESCO Global Geopark has visibility. Visitors as well as local people need to be able to find relevant information on the UNESCO Global Geopark.
Networking. Working together with international partners is the main reason for UNESCO Global Geoparks to be a member of an international network such as the GGN. Membership of the GGN is obligatory for UNESCO Global Geoparks.
The 2017 list is as follows:
UNESCO Global Geoparks also contribute to eight of the Global Sustainable Development Goals. Take a look at the photo gallery and choose one to add to your next travel destination!