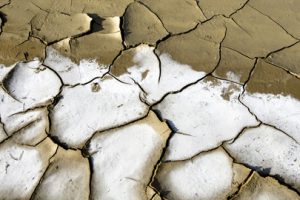 The World Future Council in partnership with the United Nations Convention to Combat Desertification (UNCCD) recently announced the winners of the 2017 Future Policy Award, celebrating the world's best land restoration policies. Australia's Indigenous Protected Areas and Rangers Programme received a Bronze Award. Each year, the World Future Council identifies one topic on which policy progress is particularly urgent, with this year's topic being desertification. The aim of the award is to raise global awareness for exemplary policies and speed up policy action to combat desertification and address land and soil degradation.
"Drylands cover close to 40% of the Earth's land surface. Hundreds of millions of people are directly threatened by land degradation and climate change is only going to intensify the problem. So far, this underestimated environmental disaster has received far too little attention. The Future Policy Award 2017 is turning the spotlight on the looming environmental challenge and effective responses. The seven Future Policy Awardees are all from affected countries, and demonstrate great environmental and political determination," said Monique Barbut, Under-Secretary-General of the United Nations and Executive Secretary of UNCCD.
Ethiopia's Tigray region took home the Gold Award with its unique collective action, voluntary labour and the youth-inclusive approach. The approach focuses on food self-sufficiency and economic growth by conserving land and promoting sustainable agriculture, which has dramatically curbed land degradation and significantly decreased erosion in the region.
Brazil took out the silver prize for its Cisterns Programme, which was developed in 2003 and enshrined into law in 2013. The programme empowers millions of the poorest people in semiarid regions to be in control of their own water needs, to generate income and enhance their food security by using simple rainwater collection technology. China was also awarded the silver prize for its Law on Prevention and Control of Desertification (2002) – the world's first integrated law dedicated to combating desertification.
The international jury bestowed three Bronze Awards to: Australia's Indigenous Protected Areas and Rangers Programmes, where more than 2,600 indigenous rangers are at the forefront of tackling environmental degradation; Jordan's Updated Rangeland Strategy, which is enshrining the Middle East's most widespread and longstanding indigenous traditional conservation institution 'Hima' into law; and Niger's large-scale, cross-sectoral 3N Initiative 'Nigeriens Nourishing Nigeriens' addressing land degradation and food security. The international 4 per 1000 Initiative, which promotes farming techniques that combat soil erosion and improve soil health, was awarded the Future Policy Vision Award.
Together, the winning programmes contribute to the protection of livelihoods and ecosystems and help achieve Sustainable Development Goal 15, target 3, to "combat desertification, restore degraded land and soil, including land affected by desertification, drought and floods, and strive to achieve a land degradation-neutral world." The Awards will be presented at a ceremony in September 2017, at the 13th session of the Conference of the Parties of the UNCCD in Ordos, China.