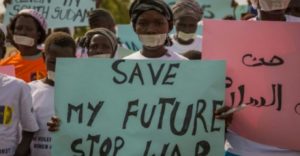 A new human rights report details the restriction of free expression of opinion in South, and how this has manifested in self-censorship, and more frequent acts of violence and hate speech.
This report, co-authored by the Office of the United Nations High Commissioner of Human Rights (OHCHR), and the UN Mission in South Sudan (UNMISS), emphasises that long-lasting peace can only be achieved in the country if they are not denied the right to freedom of expression and opinion.
The report reveals that there were up to 60 verified incidents of the violation of the right to exercise free speech between July 2016 and December 2017. These cases included killing, arbitrary arrests, censorship of news articles, and suspensions and closures of media organisations.
In two-third of these cases, government security forces, such as the National Security Service (NSS) and the South Sudan National Police Services (SSNPS) were responsible for these violations. The NSS, in particular, exercised their authority and ensured censorship through surveillance, arrest and detention, and embedding themselves among media offices, which discouraged people from openly discussing state affairs.
State ministers and local governors were responsible for the remaining one-third of these incidents, in that they required journalists to seek clearance before they conducting activities, which resulted in censorship, and generally "hindered the public's right to information", as the report states. Furthermore, authorities in South Sudan have a limited awareness of their responsibilities to protect and promote freedom of expression.
Many victims did not come forward with their incidents and lodge formal complaints, in fear of reprisals from influential officials, and a general distrust of law enforcement. In the cases where complaints were filed, they rarely led to prosecutions or disciplinary action against the perpetrators.
Efforts are being made to establish peace in South Sudan, which has been dealing with ongoing conflict for over five years, on a national level, an international level, and a grassroots level. To that end, journalists, civil society actors, and media organisations need to be able to operate freely without the threat of censorship, persecution, or harassment.
The report urges that amendments be made to legislation regarding freedom of expression by decriminalizing defamation. It also recommends that armed forces protect journalists, human rights actors, and civil society as they report on armed conflict state affairs.
Zeid Ra'ah Al Hussein, the UN High Commissioner for Human Rights, said that the people of South Sudan have been denied "the right to life, the right to justice, and… the right to freedom of opinion and expression – rights that are not luxuries, but are essential to bring about peace and development."