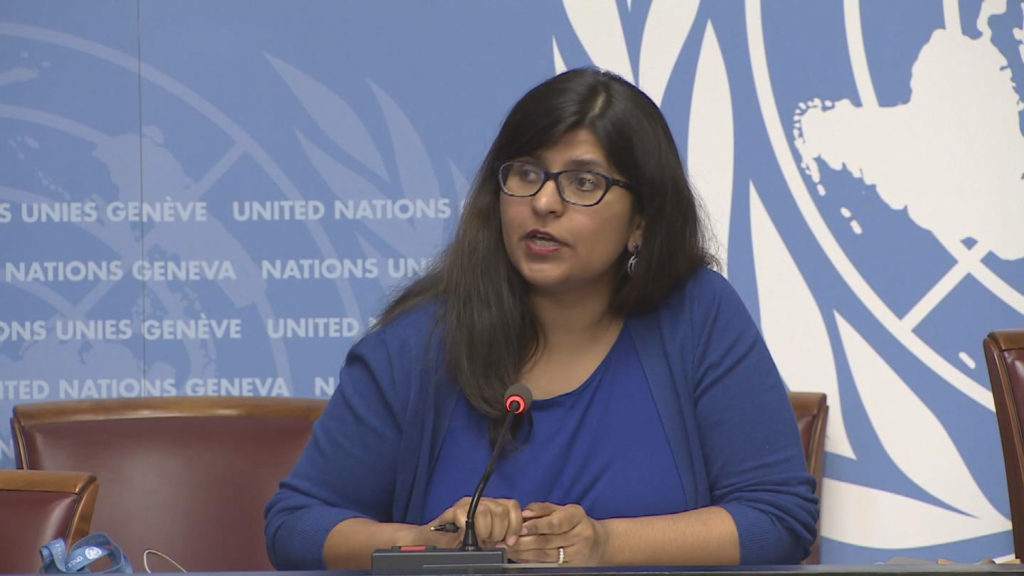 The United Nations is speaking out against the conviction of Sudanese teenager Noura Hussein Hammad Daoud, who has recently been sentenced to death for the stabbing of her husband. This case has highlighted the extreme inequality that women still face in the African nation.
Hussein was forced into marriage as a teenager at the age of 16 and was subsequently assaulted by her husband after refusing to consecrate the marriage for six days. Evidence in the case has shown that Hussein had been raped by her husband, with the help of three other people. Upon trying to rape her again the next day, Hussein fatally stabbed her husband. For this, she has been sentenced to death by a Sudanese court. Spokesperson for the High Commissioner for Human Rights, Ravina Shamdasani, has told reporters that the United Nations has "received information that Hussein's forced marriage, rape and other forms of gender-based violence against her were not taken into account by the Court as evidence to mitigate the sentence, and that the most stringent guarantees of a fair trial and due process were not fulfilled in this case". As such, Hussein's pleas of self-defense were ignored, resulting in the death sentence being handed down.
This case highlights the need to address laws and attitudes around gender-based violence in Sudan. Under Sudanese law, the age that a child can be married off is 10 years old. This goes against the Convention on the Rights of the Child, which Sudan has signed and ratified. This case also shows the need to address laws in Sudan around marital rape. Sudan's rape laws were only changed in 2015 after years of intense campaigning, with the previous laws stating that if a female rape victim was unable to prove her case, she could be sentenced for adultery, and could face punishment of 100 lashes if unmarried, or death by stoning if married.
Hussein has been imprisoned since May 2017 when she was first arrested and charged with 'intentional murder'. After the court's decision last week, Hussein and her lawyers have 15 days to appeal.
The UN Committee on the Rights of the Child and the UN Human Rights Committee are both in contact with Sudanese authorities and have spoken out against the state of women's rights in Sudan. Ms. Shamdasani has stated that the matter must be elevated to a higher tribunal court, in which all facts are taken into account for a fair trial to take place. On this, she added that "a review that is limited to the formal or legal aspects of the conviction – without any consideration of the facts – is not sufficient under the International Covenant on Civil and Political Rights, which Sudan has ratified". She concluded with her hope that Sudanese authorities will set an example for their country in the treatment of women, arguing that "Hussein's tragic case is an opportunity for Sudanese authorities to send a clear message that gender-based violence will not be tolerated in the country".