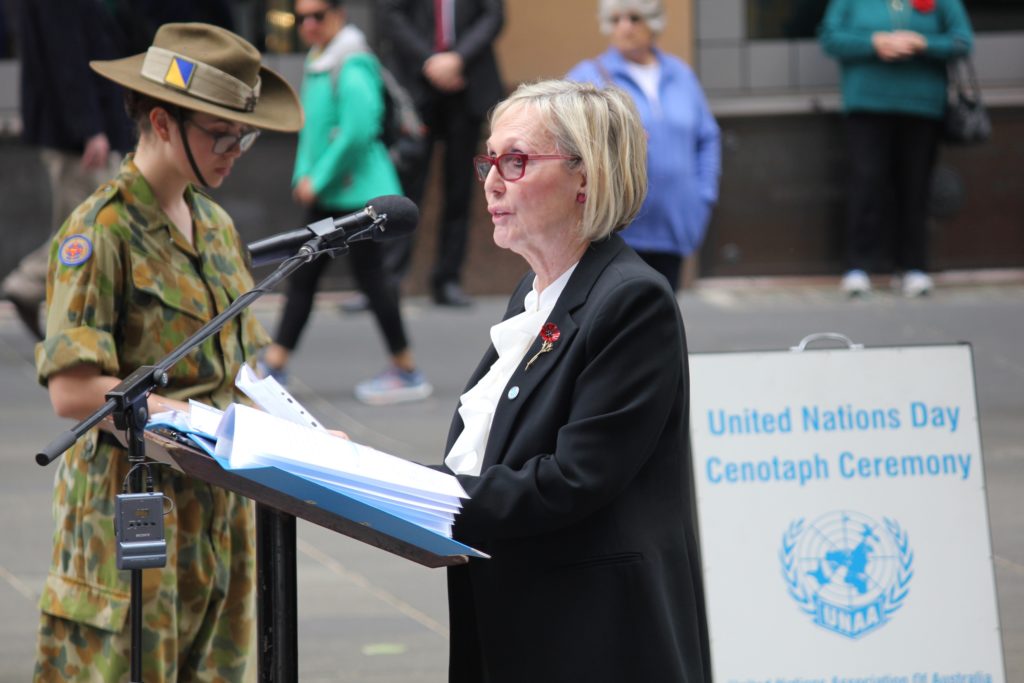 The sacrifices of the past and hope for the future: these were the two defining elements of United Nations Day for attendees at The Cenotaph in Sydney's Martin Place.
United Nations Day takes place annually on 24 October and begins with the wreath-laying ceremony, which commemorates the sacrifices made by fallen United Nations peacekeepers.
For Mr Yasser Abed, Consul General to the Arab Republic of Egypt in Sydney, the day was a reminder of the respect which everyday Australians still have for the values of freedom and peace which underpin the United Nations.­­
"All the different representatives of the nations and ethnicities that participated in the event demonstrate that there is a common value in Australia:  the right to live, to live the way you deem appropriate to yourself and to others, and to treat everyone the way you want to be treated," Mr Farghal said.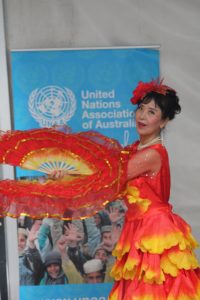 A fun and festive multicultural gala followed the solemn ceremony, showcasing the diverse array of stalls from ethnic and community organisations who support the United Nations in Australia. Performances from the Chinese community, DJ and Percussion duo Mamba, as well as belly-dancing organised by the Australian Egyptian Forum Council, provided a good mood for lively conversations at Martin Place.
For Mr Bawa Jagdev, of the National Sikh Council of Australia, it's the role of the United Nations to foster this cultural dialogue in an ever-changing Australia.
"As a Sikh migrant born in India's Punjab and who flew to Australia from London, I was welcomed to Australia in 1975. I accept Australian values and I practice my religion and I hope that (any) differences between different communities will be resolved," Mr Jagdev said.
Dr Patrica Jenkings, President of the United Nations Association of Australia (NSW) notes the work of the United Nations at an international level to sow these seeds of peace.
"There are hundreds of individuals who work tirelessly making the lives of some of the most desperate more bearable," Dr Jenkings said of The Honourable Michael Kirby, who received the honour recognising his longstanding support for the advancement of human rights at a United Nations Day dinner at NSW Parliament House.
Reporter – Daniel Nour