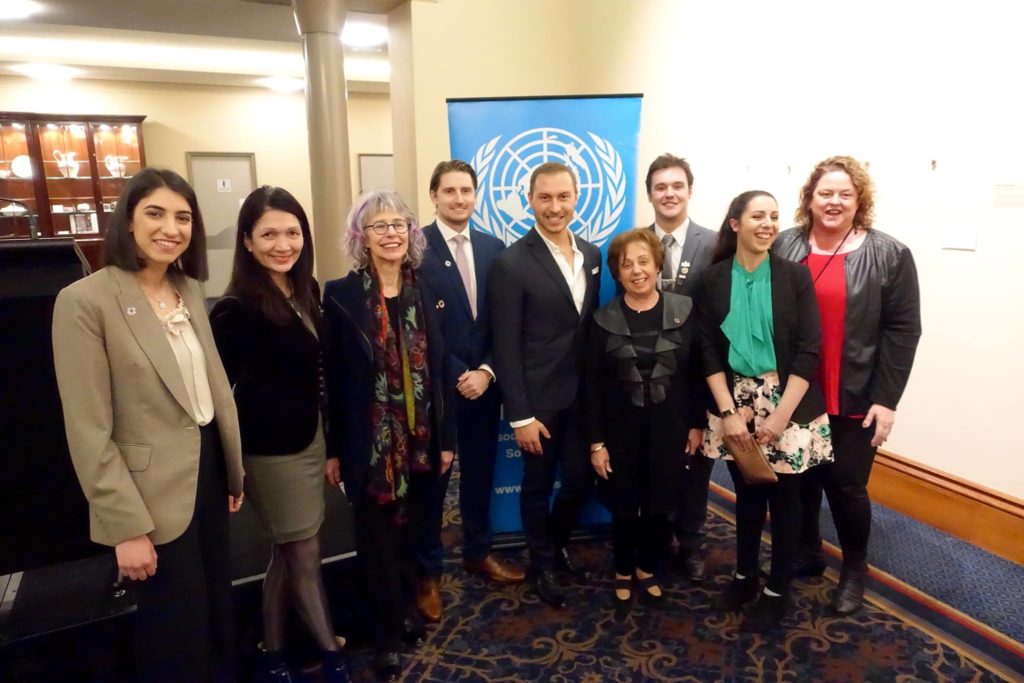 The launch of the UNAA SA Young Professionals Network (UNAA SA YPN) was held at the Adelaide Town Hall on September 5th, 2018. Paul Vasileff, South Australian-based founder and head designer of Paolo Sebastian, and international renowned atelier was the keynote speaker for the night. Special guests attending included Chief Justice, Chris Kourakis; Member of Parliament, Nat Cook; Lady Mayoress, Genevieve Theseira-Haese, and UNAA Ambassador, Robyn Layton.
Founding member of the UNAA SA YPN and UNAA SA Committee Member for Communications, Sophia Laparidis, was MC for the Launch. Lenard Sciancalepore, the UNAA SA Committee Member for Peace and founding member of the UNAA SA Young Professionals Network delivered the Acknowledgement to Country in both the traditional language of the Kaurna people and in English.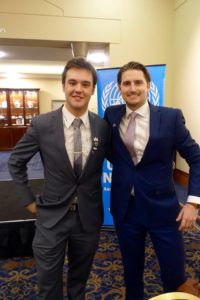 Michael McEwen Vice President (communications) of UNAA SA and founding member for UNAA SA young professionals had the honour of speaking in detail about UNAA SA and how UNAA SA young professionals network intends on connecting young like-minded professionals to join and support the overarching objectives of the UNNA Sustainable Development Goals and the Strategic Plan. In addition, Michael had the pleasure of introducing the night's keynote speaker Paul Vasileff.
The honorary guest speaker for the night, Paul Vasileff (or the name by which he is more well-known, Paolo Sebastian), took to the stage for an inspiring speech. He spoke of how he followed his dream of being a fashion designer, which he held from the tender age of three. His passion and talent for design and his love for his family and the city of Adelaide shone through during his insightful speech. After Paul's speech, Sophia graciously thanked him and emphasised the passion necessary to follow your dreams and the personal drive and commitment which engages a successful Young Professional. UNAA SA YPN is ever so grateful to Paul for the opportunity to hear him speak and hope to work with him more in future endeavours of the Young Professionals working group.
Reporter – Michael McEwen and the YP Team
UNAA SA Young Professionals Network