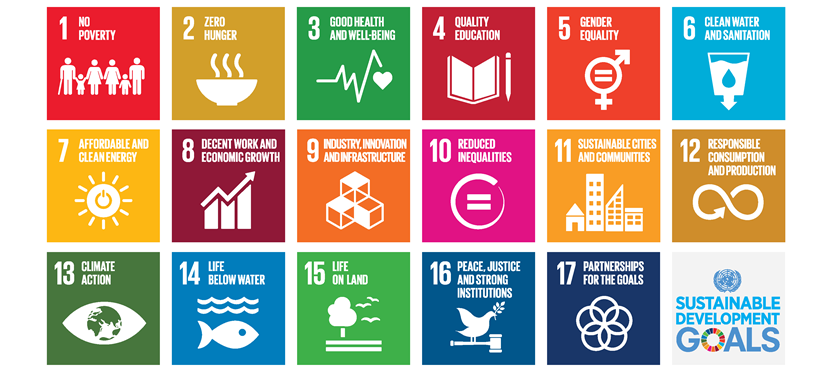 Caitlin Whichello and Mitchell Stanfor
"Despite positive progress in a number of areas, the Report makes it clear that without a stronger and more united approach, we are not on track to achieve the Goals by 2030′
2019 marks four years since the implementation of the United Nation's 2030 Agenda and the release of the 17 Sustainable Development Goals.
Earlier this year, a briefing of the Sustainable Development Goals Report was presented to UN member states at the UN High-level Political Forum on Sustainable Development (HLPF), highlighting the achievements of the past four years, as well as emphasising the areas requiring urgent attention. The Report was created by the UN system's Task Team on the HLPF, and was a joint effort by UNDP and UNDESA, using the findings of Voluntary Nation Reviews by 142 countries. Despite positive progress in several areas, the Report makes it clear that without a stronger and more united approach, we are not on track to achieve the Goals by 2030.
Why we still need the Sustainable Development Goals
Australia's role in successfully achieving the Goals is becoming more crucial as time goes on.  For example, the effects of climate change can be seen first-hand through events such as the coral bleaching occurring on the Great Barrier Reef as well as severe drought in other parts of the country.  As a wealthy western nation, we have the capacity to witness these events and act accordingly both at home and abroad to set an example for the rest of the world.
Mitigating the effects of climate change was shown to be crucial, as atmospheric CO2 concentrations continue to rise with long term and widespread impacts across the globe. The major areas of concern highlighted in the report included the continued increase in average global temperatures, ocean acidification and biodiversity loss. The increase in atmospheric CO2 emissions has led to a 26% increase in ocean acidity, projected to reach up to 150% by the end of the century, along with an estimated temperature increase of 1.5°C by 2050 if the current level of greenhouse gas emissions is not cut. Biodiversity loss is at an all-time high, with up to one million plant and animal species at risk of extinction.
The Report also highlighted that despite a substantial decrease in the number of people living in extreme poverty, the numbers are stagnating and is not expected to be eliminated by 2030 without drastic action. Global hunger also increased, with a disproportionate number of children impacted by malnutrition in South Asia and sub-Saharan Africa. Increased inequality was also reported, affecting children and young people, people living with disabilities, and women and girls.
Despite these areas of concern, there were a large number of areas with positive progress: the childhood mortality rate fell by nearly 50%, the incidence of tuberculosis and HIV/AIDS reduced, and measles-related deaths fell by 80% due to an increase in vaccinations.
Australia's progress towards 2030
The need to for a stronger and more concerted effort to achieve the goals was summed up by the United Nations Secretary-General António Guterres stating, "It is abundantly clear that a much deeper, faster and more ambitious response is needed to unleash the social and economic transformation needed to achieve our 2030 goals." The intersectional nature of the SDGs indicates that progress towards one SDG goal is not exclusive, but rather the SDGs must be collectively tackled through multi-sector solutions.
Taking a closer look at our own efforts, we can see that Australia has not performed very well in our commitment to achieving the Global Goals. Australia is currently ranked 38th of 162 countries, falling behind most other wealthy countries including Canada (ranked 20th) and New Zealand (ranked 11th).
Australia is currently performing very well in SDG 1 (No Poverty), SDG 3 (Good Health and Wellbeing) and SDG 8 (Decent Work and Economic Growth). Australia is on track to achieve these goals for the 2030 Agenda.  However, Australia is stagnating in other goals such as SDG 2 (Zero Hunger) and SDG 4 (Quality Education), while showing only minor improvements in goals like SDG 7 (Affordable and Clean Energy) and SDG 5 (Gender Equality). Most alarmingly, Australia has performed worst in SDG 12 (Responsible Consumption and Production) and SDG 13 (Climate Action).
As can be seen by these results, there is still a lot of work that needs to be done if we hope to achieve the Global Goals by 2030.
Written by Caitlin Whichello and Mitchell Stanford
The University of Newcastle, Australia