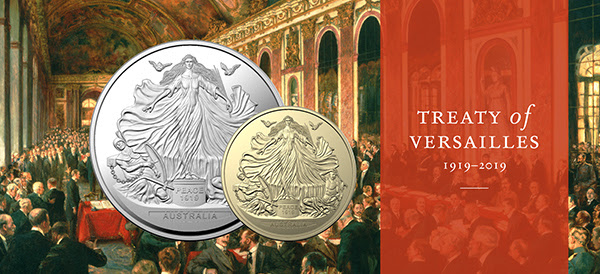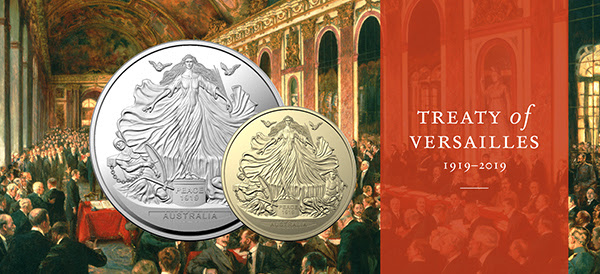 Given the significance of the Treaty of Versailles to the formation of the United Nations, the Royal Australian Mint presents two coins commemorating this significant moment in Australian history.
The Treaty of Versailles established the conditions of peace ending World War I, but Australia's role as a signatory and full member of the League of Nations marked the first step to recognition of the full national status of the Commonwealth of Australia.
This was the first political treaty signed by Australian officials, and the first negotiated with direct participation by Australian government delegates. This was a major step in the recognition of Australia as an independent entity in international law.
The League of Nations founded in 1919 was the forerunner of the United Nations. The League of Nations lasted for 26 years and the United Nations replaced it after the Second World War.
In tribute, the Royal Australian Mint presents to you the 2019 $1 Uncirculated Coin and 2019 $5 1oz Fine Silver Proof Coin.
Click here for more information about, or to purchase either of these beautiful coins.