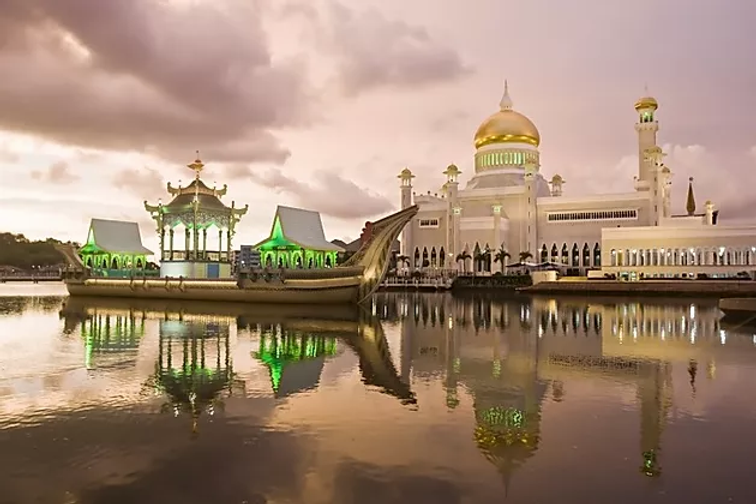 On 30 March 2019, Brunei announced that it would fully implement the Syariah Penal Code Order. The change introduces the penal sentence of hadd, which includes death by stoning for individuals convicted of adultery or sodomy. Previously, homosexuality in the sultanate was illegal with punishments of up to 10 years imprisonment.
Attempting to wind back the widespread condemnation of the move, officials have sought to underline that the provision would, in practice, be impractical to implement – requiring 'two to four men of high moral standing and piety as witnesses'. This has rung hollow in the international community, with the European Union condemning the laws, with potential sanctions and visa restrictions considered against the nation.
The history of LGBTIQ rights has been cruel, violent, and littered with backward steps including attempts to outlaw previously accepted practices, harsh crackdowns on communities, and reversals of marriage laws. The introduction of hadd in Brunei is a reprehensible example of this – a direct contrast to recent progress made across the globe.
In a victory, Angola recently removed same-sex relations as an offence in their criminal code in January 2019. Former colonial nations in Africa may soon follow suit, with High Courts of Kenya and Botswana to release rulings on the issue in May and June respectively. Similarly, same-sex marriage has now become adopted at an accelerated rate. Since the Netherlands became the first nation to legalise same-sex marriage in 2001, it has been applied by over 25 nations. Austria became the most recent nation on 1 January 2019. Taiwan will do so on 24 May, the first to do so in Asia.
For most nations these victories have been incremental. They have often followed a pattern. In the case of same-sex marriage, it was often preceded by either a registered partnership or a civil union or introduced at a state or provincial level before being applied nationwide. This has been the case in Mexico, Spain, and the United States. It points as an indicator of near-term reform in Japan, with 24 cities or wards introducing or having introduced 'partnership certificates', with 13 in 2019 alone.
(Scroll down for a full-timeline of same-sex marriage around the world).
Momentum has been towards liberalisation and recognition. This has been hard fought at national levels, however a need remains for international pressure and regional leadership to continue to be applied. 14 countries currently apply the death penalty for homosexuality. Criminal interdictions apply in over 70 nations or territories. Nearest to home Papua New Guinea, the Solomon Islands, and Singapore all have prohibitions against homosexuality. Australia must not remain silent on this issue. The international community must not either. Only in this way can we hope to see reprobate laws such as those introduced in Brunei forever consigned to history.
By Cameron Gordon