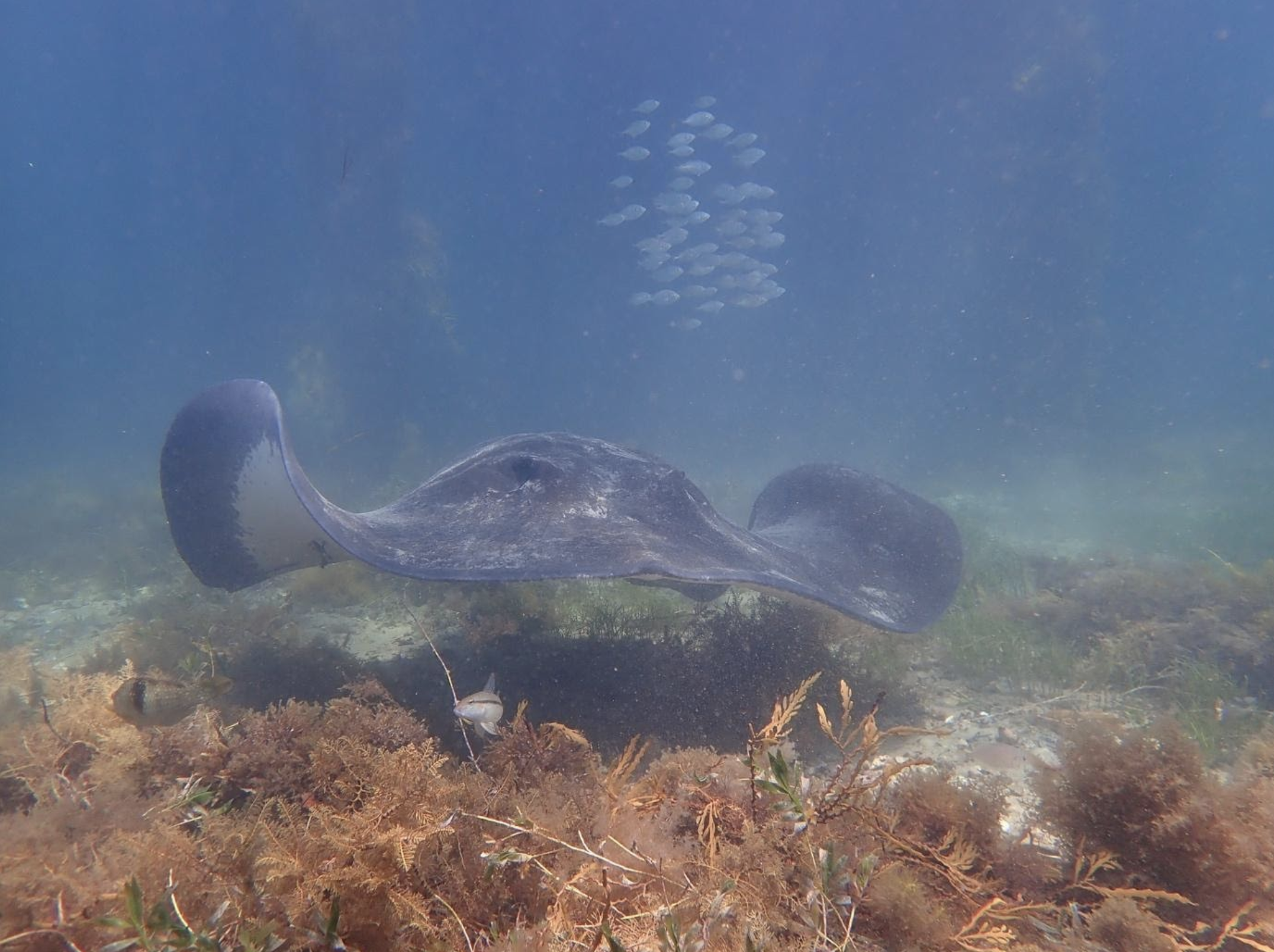 Geography classes at school have likely taught you that there are five oceans on Earth. That said, if you grab a globe and try to determine where one ocean ends and another begins, you will quickly realise there is essentially one big body of water covering over 70 percent of our planet.
Monday 8th June 2020 marks World Oceans Day, a day to recognise the crucial role oceans play in sustaining life on Earth, and to reflect upon the beauty, value and life oceans contribute to our world.

World Oceans Day transpired from a United Nations Oceans Conference in 2017, which was convened to support the  implementation of Sustainable Development Goal (SDG) 14: Life Below Water. The conference addressed the need to conserve and sustainably use our oceans, seas and marine resources in the pursuit of sustainable development.
Oceans are essential to life on Earth, and are arguably our world's greatest asset. Over 50 percent of the oxygen we breathe comes from the ocean, and around 90 percent of the world's trade is moved by shipping. Yet, we have managed to damage our oceans tremendously, and we must continue exploring ways to sustainably manage these precious resources.
Efforts to contain the spread of the novel coronavirus (COVID-19) include restricting movement across the globe. This has had a remarkable environmental impact. Armida Salsiah Alisjahbana, Head of the Economic and Social Commission for Asia and the Pacific (ESCAP) is urging the world to "take advantage of the window of opportunity offered by reduced emissions and energy demand to protect the marine environment."
In some ways, the ocean and its inhabitants have been given a reprieve as COVID-19 has dramatically reduced our activity at sea. We have seen and heard of multiple examples in mainstream media of how this has taken place across the globe, including;
● Halting commercial shipping has reduced the level of noise pollution in oceans, which affects how whales and other species communicate, navigate and feed. This has been most evident  among whales and other marine life in Canadian waters.
'Quieter ocean' from COVID-19 could be a boon to endangered orcas, say researchers
● Plummeting global demand for seafood has seen many fishing fleets remain ashore, temporarily decreasing fishing in some areas around the world, including Japan.
With fishing fleets tied up due to COVID-19, marine life has a chance to recover
● The canals of Venice, typically muddy in colour and plagued with tourists in gondolas and cruise ships, are now clear.
Coronavirus lockdown eases pollution, Venice canal runs clear
● While Australia's tourism economy is at a standstill, boats ordinarily used for diving in the Great Barrier Reef sit empty in the harbours of Cairns and Port Douglas. Those boats and staff have been reassigned to the task of planting coral.
Planting Coral in the Time of COVID-19 • Scuba Diver Life
The changes we are seeing across the globe highlight the impacts humans have had on nature. Due to the sudden and extreme reduction in human-led intervention with oceans, we have seen positive changes occur in oceans during the COVID-19 lockdown.
The United Nations Environment Program (UNEP) describes what we are now experiencing as the "nature trade-off paradigm." This paradigm considers the positive and negative impacts of human intervention on nature and observes the situational changes when there is one more of one thing and less of another. This paradigm is key to our understanding of and appreciation for nature, and the limits to which humans can push nature before there is a negative impact.
As Pushpam Kumar, Chief Environmental Economist at the United Nations Environment Programme (UNEP) describes "Every crisis provides the opportunity to learn". We therefore must take this opportunity to consider our impact on the ocean, and as we rebuild from the crisis, exploring ways to make more sustainable and conscious decisions about our environmental impact.
COVID-19 and the nature trade-off paradigm
So as Victoria moves towards increasingly relaxed coronavirus restrictions, you may be wondering how you can contribute to the health of the oceans? Fortunately, there are many global and local initiatives that you can support.
The World Ocean Day campaign is calling on world leaders to protect 30% of the ocean by 2030, and you can support this initiative by signing this petition and sharing the message with your friends and families to do the same. Here's a link to their Social Media Campaign.
For fun and engaging local activities, you can also visit the Victorian National Park Association website and get involved with a number of the Reef Watch,  Marine Citizen Science programs. ReefWatch – Victorian National Parks AssociationVictorian National Parks Association
This program includes documenting marine life (e.g. fish, crabs and snails) by photographing what you find on Victorian coasts. You can then share the photos with ReefWatch's Marine life of Victoria project through the iNaturalist website. Marine Life of Victoria · iNaturalist
Whether you live along the coast or in the city, you have the opportunity to be a part of a vibrant community working together to protect our oceans. Our oceans keep our health, the economy and our lives above the waves. In the post-COVID-19 era, we must remember to work together to protect them, as they are just as much a part of our home as the land on which we humans live.
---
Co-authored by: Fran Grossi, Events Coordinator, United Nations Association of Australia (Victoria division) Young Professionals Network (UNAAV YP Network); and Kade Mills, Reef Watch Coordinator, National Parks Victoria.
Edited by: Maeve Martyn, Marketing and Communications Manager, UNAAV YP Network.
Photo by: Kade Mills, ReefWatch