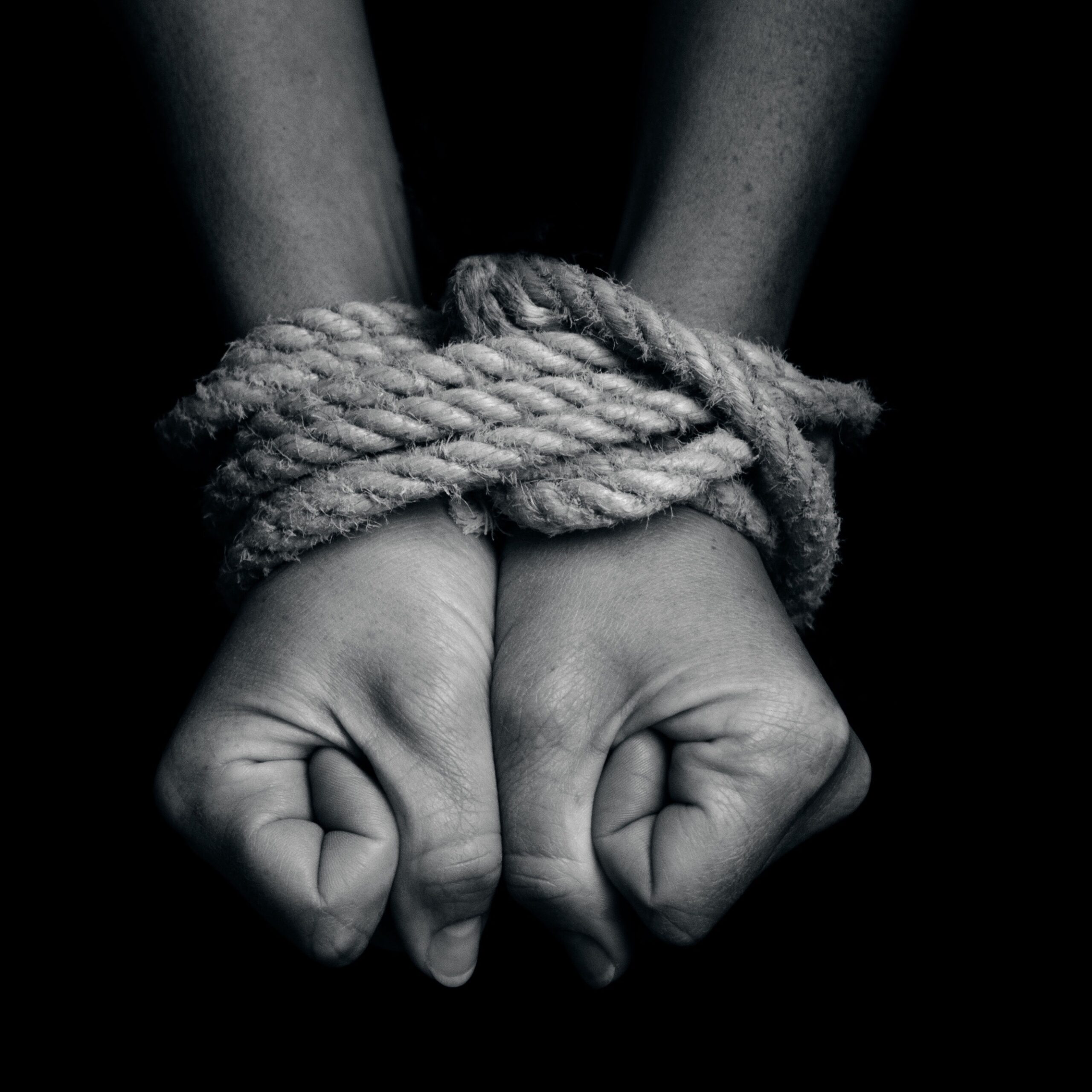 By Priscilla Mardini Rehayem
The Coronavirus (Covid-19) pandemic has claimed many lives without discrimination; it has relentlessly impacted numerous communities across the globe, all while exacerbating the pre-existing poverty and suffering of many. In addition, the pandemic's impact on the economies around the world have increased exploitation of vulnerable people, including human trafficking.
The most susceptible populations to exploitation include children, undocumented migrants, low-skilled labourers, and domestic workers (Wagner & Hoang, 2020). These vulnerable populations have not only been the most affected in the areas of health and economics, but they are also at a higher risk of falling a victim to human trafficking during the pandemic. Identifying this increase in trafficking as the underground pandemic would not be a complete exaggeration, as the National Centre for Missing and Exploited Children reported an increase from 2 million to 4.2 million regarding online exploitation cases from March to April 2020 (Todres & Diaz, 2020).
Job loss, homelessness, poverty, lack of education and public services during extensive lockdowns have contributed to short and long-term effects of the pandemic on human trafficking. These factors leave women, families, and children at a heightened risk of exploitation- from survival sex to conscription into various labour sectors (Human Trafficking and Migrant Smuggling Section, 2020).  The United Nations defines Human Trafficking as  (Office on Drugs and Crime, n.d.): the recruitment, transportation, transfer, harbouring or receipt of people through force, fraud or deception, with the aim of exploiting them for profit. Men, women and children of all ages and from all backgrounds can become victims of this crime, which occurs in every region of the world. The traffickers often use violence or fraudulent employment agencies and fake promises of education and job opportunities to trick and coerce their victims.
World Vision has estimated that nearly 21 million people are being trafficked worldwide as of today (World Vision, 2021). Men, women and children are exploited for a wide range of purposes ranging from forced labour and sexual exploitation to domestic servitude, and forceful recruitment of children as soldiers. Although trafficking for sexual exploitation is more commonly reported among women and girls, it does occur across all genders. Financial gains stand as a critical pillar in such an industry with human trafficking believed to be the second-largest source of illegal income, after the illegal drug trade. It's an estimated US$150 billion industry, with almost a third of profits generated in wealthy industrialised countries like Australia (World Vision, 2021).
Contrary to usual beliefs, border closures and social distancing measures did not halt or slow down the rate of human trafficking. Instead, there has been an increase in the prevalence of sexual exploitation online (United Nations, n.d.). Human traffickers have adapted, shifting their attention to other methods of exploitation without needing to physically travel. Traditionally, human trafficking was operational through the use of hotels or public places, however since the beginning of the pandemic, a shift was made to the use of private property and the dark web. The online world played a pivotal role in the facilitation of exploitation and providing access child sexual exploitation material (CSEM). In other words, exploiters need not be physically present with victims. To exacerbate matters, this form of online exploitation also acts as a means to entrap victims for future physical (UN Women, 2020).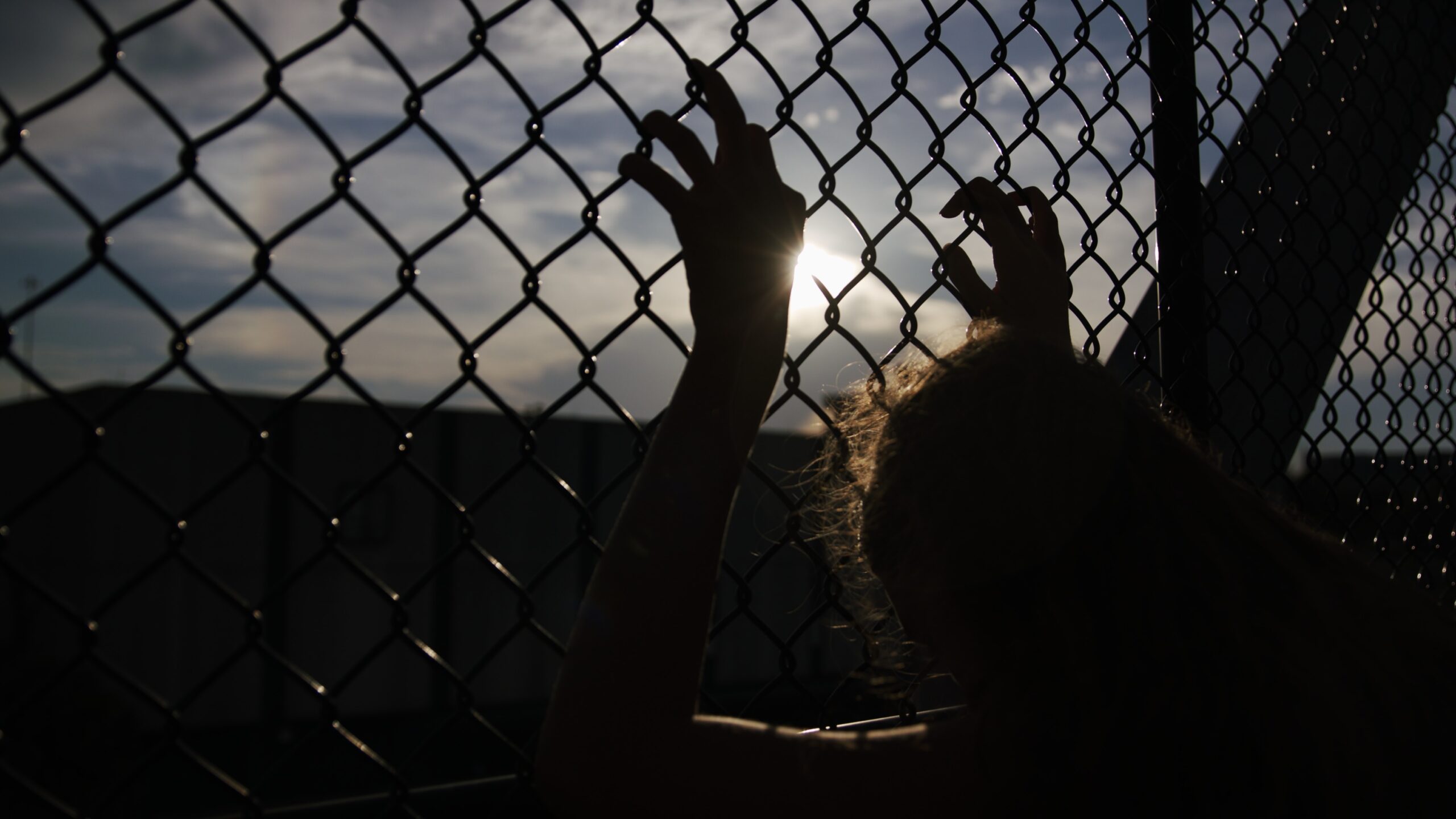 Covid-19 pandemic and vulnerable children
Overall, lockdowns have shown an increase in demand for CSEM which has further fuelled the online grooming and exploitation of children (UN Women, 2020). Multiple Covid-19 lockdowns and extended isolation periods increasingly threatened children's wellbeing.  Prolonged seclusion has given rise to increased need for human connection and stimulation, resulting in a surging online use. Sexual predators seized the opportunity to target these young victims through mediums such as online gaming sites and social media platforms. These children are trafficked for a range of reasons, from sexual purposes to being forced into the black-market crime scene (UN Office on Drugs and Crime, 2021). These reasons, compounded with inadequate access to education and support services during lockdowns, has increased the vulnerability of many. While the extent of the impact is not currently known, experience of previous pandemics (E.g. Ebola, Zika, HIV/AIDS and SARS), it is anticipated that the Covid-19 pandemic will further exacerbate existing human rights abuses and inequalities (Rafferty, 2020).
Shutdowns associated with the pandemic have constrained the ability to deliver the comprehensive, integrated care that survivors require. According to a report by UN Women 'Addressing Emerging Human Trafficking Trends and Consequences of the COVID-19 Pandemic',  'the pandemic has significant negative impacts on the situation and well-being of the survivors of trafficking. The report also outlined that International and National law enforcement agencies, including Europol and the United States Federal Bureau of Investigation, released several warnings emphasizing the risk of sexual exploitation on the Internet as well as the signs of child abuse (UN Women, 2020). As human trafficking has taken on new pathways, exploitation has descended further underground, making it difficult to reliably estimate the scale of trafficking. In addition, the task of identifying and rescuing victims appears unachievable (UN Office on Drugs and Crime, 2021).
"With COVID-19 restricting movement, diverting law enforcement resources, and reducing social and public services, human trafficking victims have an even less chance of escape and finding help. As we work together to overcome the global pandemic, countries need to keep shelters and hotlines open, safeguard access to justice and prevent more vulnerable people from falling into the hands of organised crime," says UNODC Executive Director Ghada Waly (UN Women, 2020).
Ultimately this paints a picture of how disruptions to essential health and mental health care will unquestionably have an incredible impact on all children who are affected by COVID-19 (Roberton, et al., 2020). The reduction in crucial services available to victims of human trafficking along with delays in legal proceedings against perpetrators pose a severe challenge to governments around the world (United Nations Office on Drugs and Crime (UNODC), 2020). Findings also indicate that in addition to the pandemic's direct effects on health and well-being, lockdowns and confinement have affected children's  right to protection from discrimination and exploitation. The United Nations Office on Drugs and Crime (UNODC) (2020)has recommended that governments ensure that while current restrictions on travel and freedom of movement are respected, access to essential services for victims of human trafficking remains readily available.  As COVID-19 continues to spread across the globe, resources dedicated to the prevention of human trafficking are urgently needed to protect human rights. Ultimately, it is during times of true hardship that we must remember our humanity and protect the most vulnerable among us.
References
Human Trafficking and Migrant Smuggling Section. (2020). The Impact of Covid-19 Pandemic on Trafficking in Persons. Vienna: United Nations Office on Drugs and Crime.
Office on Drugs and Crime. (n.d.). Human Trafficking. Retrieved from United Nations: https://www.unodc.org/unodc/en/human-trafficking/human-trafficking.html
Rafferty, Y. (2020). Promoting the welfare, protection and care of victims of child trafficking during the coronavirus (COVID-19) pandemic. Journal of Children's Services, 15(4), 191-200.
Roberton, T., Carter, E. D., Chou, V., Stegmuller, A. R., Jackson, B. D., Tam, Y., . . . Walker, N. (2020, May 12). Early estimates of the indirect effects of the COVID-19 pandemic on maternal and child mortality in low-income and middle-income countries: a modelling study. The Lancet Global Healt, 901-908. Retrieved from https://www.thelancet.com/action/showPdf?pii=S2214-109X%2820%2930229-1
Todres, J., & Diaz, J. (2020, September 21). COVID-19 and Human Trafficking—the Amplified Impact on Vulnerable Populations. Retrieved from JAMA Netword: https://jamanetwork.com/journals/jamapediatrics/fullarticle/2770536/
UN Office on Drugs and Crime. (2021, July 8). The effects of the COVID-19 pandemic on trafficking in persons and the responses to the challenges. Retrieved from OCHA Services: https://reliefweb.int/report/world/effects-covid-19-pandemic-trafficking-persons-and-responses-challenges
UN Women. (2020). Addressing emerging human trafficking trends and consequnces of COVID-19 pandemic. Retrieved from UN Women: https://www.unwomen.org/en/digital-library/publications/2020/07/guidance-addressing-emerging-human-trafficking-trends-and-consequences-of-the-covid-19-pandemic
United Nations. (n.d.). COVID-19 pandemic and its impact for victims and survivors of trafficking in persons. Retrieved from Office on Drugs and Crime.
Wagner, L., & Hoang, T. (2020). Aggravated Circumstance: How coronvirus impacts human trafficking. Geneva: Grobal Initiative Against Transnational Organized Crime.
World Vision. (2021). Child slavery and trafficking. Retrieved from World Vision: https://www.worldvision.com.au/global-issues/work-we-do/child-slavery
About the Author
Priscilla Mardini Rehayem has studied a Masters  of Journalism and Communications and a minor degree in political science. She currently works in the media communications realm and also practices journalism for publications. Her passion for humanitarian causes has seen her dedicate her efforts to raise awareness of national and global issues within United Nations Australia (UNNA) and through other initiatives within the community.