President's Welcome
Established in 1946, the UNAA endeavours to inform, inspire and engage all Australians regarding the work, goals and values of the United Nations. In this regard, we inform Australians about the work the UN does and why it is so important, plus how they can support it and get involved. This includes a thematic focus on the UN's role in the maintenance of international peace and security, humanitarian relief and disaster response, environmental sustainability, and economic development. We also operate to inform and engage Australians regarding the UN's other critical role as a global governance backbone that enables, among other things; international aviation, shipping, banking, intellectual property rights, law, and telecommunications to the great benefit of our modern world.
The United Nations charter starts with the words "We the Peoples…" and I believe we need to take this to heart in how we spread the messages from the UN and advocate for action. This means we need to be truly inclusive in our approach – reaching out to all sectors of our society and economy so as to benefit from the richness that is inherent in our multicultural society. This means listening to and giving voice to those who are often not heard – and sharing the key UN messages with them.
The Western Australian Division of the UNAA is run solely by a small group of passionate and committed volunteers. We have Education, Environment, Human Rights and Women focus groups with a strong emphasis on achieving the UN Sustainable Development Goals. Indeed, the Sustainable Development Goals give us a roadmap on which we can drive an agenda of sustainable Development for Australia. The SDG's are there for all of us to action – not just government, the UN of development agencies. They rather provide us with a template to guide us on how we live our lives collectively and as individuals.
Another key UN Document which informs our activities is the Universal Declaration of Human Rights. I believe that it is essential for all Australians to understand the inherent value in human rights, to be aware of what these rights are and to actively respect these rights in their daily lives. In Australia, we are privileged to live in a free, democratic and open society. We must never take this freedom for granted. This is a precious gift which we should nurture every day through how we live and how we treat those who do not share our privilege. In the UNAAWA we are inspired by the Universal Declaration of Human Rights and are proud to be able to play a small role in generating awareness of the inalienable rights and fundamental freedoms which should be shared by all human beings.
The UNAAWA is an inclusive body which welcomes all new members. It would be wonderful if you could join us and assist in contributing to a better Australia and a better world.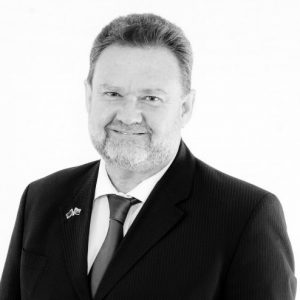 Dr. Steve Lennon
President