ACT Executive Committee 2018-19: 
---
Brian Gleeson: President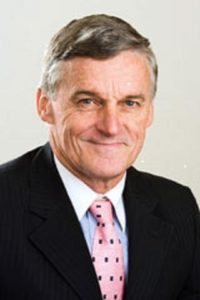 Brian was elected as President ACT Division UNAA on 4 September 2018 after four years as a Board Member of the National body of UNAA.
Brian is currently an international consultant who is currently working in PNG has just completed an assignment with the Islamic Development Bank in Saudi Arabia. Brian completed a two-year contract as the Director of Human Resources UNRWA in Amman Jordan and was responsible for the oversight, leadership and management of all human resources policies and practices in Headquarters and the five Field Offices – Gaza, Jordan, Lebanon, Syria and the West Bank. UNRWA has over 30,000 national (Area) staff and around 200 international staff.
Brian has had over fifty years of experience in the Australian Public Service and international development, working with and for most UN agencies for over fifteen years, including has head of the UN in Libya, setting up UN Women, working directly with five Heads of UN agencies and a previous Secretary-General as Senior Adviser in transition teams and change management.
His last position (2009 to 2014) in the Australian Public Service was the Coordinator General for Remote Indigenous Services – a statutory position responsible for oversight of the Remote Service Delivery program in support of improving the quality of life of Indigenous Australians in designated remote communities around Australia.
---
Jonathan Curtis: Immediate Past President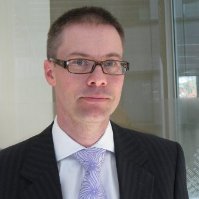 Jonathan brings to the UNAA a particular interest in the areas of international institutional governance and international responses to transnational serious and organised crime.
He currently leads the Research Branch in the Australian Parliament. His previous roles have included positions in the criminal justice and national security areas of Commonwealth Attorney-General's Department, Senate Committees and the Department of Defence.  Jonathan has also been a member of several Australian government delegations to the United Nations Commission on Narcotic Drugs.
Jonathan has a Bachelor of Laws (University of Tasmania), Master of International Law (ANU), and a Master of Public Policy (ANU) and is a Legal Practitioner of the Supreme Court of the ACT. Additionally, Jonathan represents the ACT Board Member of the UNAA National Board.
---
Harold Wilkinson: Vice President (Membership)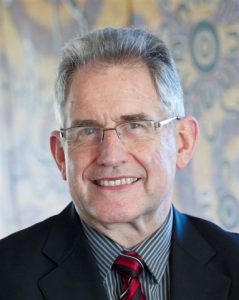 Harold Wilkinson comes to the UNAA with a particular focus on development issues having started out his professional career with a PhD in agricultural science.  He spent three years working for the Quaker United Nations Office at the UN in New York on youth-related issues, one of which was the start of the United Nations Volunteer Program.  Harold was subsequently on the board of the Freedom From Hunger campaign and the Christian World Service arm of the National Council of Churches.
Harold has been involved with the UNAA since 1978 and has served on the Federal Executive in several different positions including President and Vice President.  Currently, Harold is the Vice President of UNAA (ACT).
---
James E. R. Unsworth J.P. (Qual): Vice President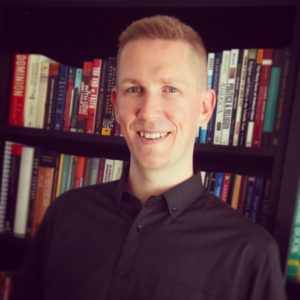 After first getting involved in 1998, whilst living in Kuwait, James pursued his passion for the United Nations through a number of major international conferences. In 2001, back in Australia, he became the Vice President of the United Nations Student Association (UNSA) and was appointed to the Executive Committee of the Queensland branch of UNAA. In 2002, he became President of UNSA, Vice President of UNAA (QLD) and was appointed to the THIMUN Youth Assembly, in the Netherlands. For his work with these organisations, James was named Gold Coast Young Citizen of the Year in 2002 and Young Australian of the Year (QLD) in 2003. He then became the first Australian appointed to the TYN Board of Directors, in the pivotal role of Executive Head of Policy, coordinating the efforts of young people globally into policy documents that TYN represented at major international summits,as the UN accredited voice of global youth. James was a member of the Global Youth delegation to the World Conference Against Racism and the World Summit on Sustainable Development and he was the Head of the World Youth Delegation to the World Summit on the Information Society in Geneva. James was also a board member of Habitat Pacific, founder of Multifaith Dialogue UQ and a delegate to the National Student Leadership Forum, the World Assembly of Youth and the Asia-Pacific Multifaith Dialogue Conference.
After graduating from the University of Queensland, James was recruited to the Public Service and moved to Canberra, where he became Vice President of the UNAA ACT Division. After a year in Canberra, he took the opportunity of a DEST Scholarship, known as the Endeavour Award, to pursue his Masters Degree at the International Islamic University Malaysia (IIUM). Following graduation from IIUM, James took up employment as an educator and continued with the Australian International School Malaysia (AISM) for nine years and then Marlborough College for a further two years. During this time in Malaysia, he led AISM to become the most successful Malaysian school in the World Scholarship Cup, including three World Debating titles and the award of World Coach of the Year for himself. He also led both schools to become THIMUN schools, with both now being amongst the highest level MUN schools in the Asia Pacific region. 
After 12 years in Malaysia, James was recruited to take up a role with Canberra Girls Grammar School and he moved back to Canberra in July 2018 to take up this position. He walked back into the UNAA Office soon after and was elected back to the position of Vice President of the ACT Division in September 2018.
---
Frances Stanton: Treasurer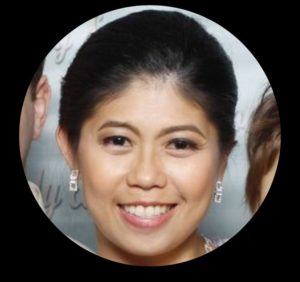 Frances brings to the UNAA interests in furthering the UN Sustainable Development Goals through partnerships in the community.
She currently leads the compliance & assurance function at Airservices Australia promoting good governance in the aviation industry and is a Governance Institute of Australia Fellow. Her previous roles revolved around business intelligence and improvement, quality auditing and certification in various industries from the public sector to pharmaceuticals. She has also previously taught English in China and the Philippines.
She is a member of Mensa and is actively involved in the community through Rotary, Rotaract and the Red Cross and has been awarded a Paul Harris Fellowship for Service to the Community.
Frances holds an MBA, a Bachelor of Arts in Communication Research, is a qualified Quality Auditor and has undergone studies in Molecular Biology and Biotechnology. She also attended the Asian Intensive School of Advanced Management (Penang) to pursue her interests in International Business and Logistics & Supply Chain Management.
---
Cameron Wickham: Secretary

Cameron is currently a Departmental Officer at the Department of Social Services. He has been with UNAA ACT since 2014, interning with the National Office in 2015.
Cameron holds a Bachelor of Arts (honours) from the Australian National University. His honours thesis focused on the role of norms in reducing the threat of nuclear terrorism.
Cameron also volunteers with the St Vincent de Paul Society, serving as the secretary of the youth services programs for the ACT.
---
John Tilemann: Executive Member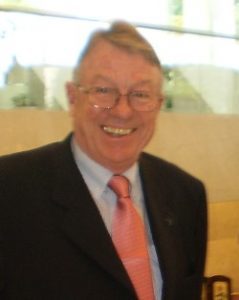 A former Australian diplomat, and one time Chief of Staff to the Director General of the International Atomic Energy Agency based in Vienna, Austria. Since leaving the foreign ministry in 2015 John has worked as a consultant on countering the proliferation of weapons of mass destruction.  His current commitments include online training on multilateral diplomacy for UNITAR, and outreach in Asia on strategic exports controls for the US State Department. He is a member and research director of the Asia Pacific Leadership Network on Non-proliferation and Disarmament (APLN).

---
Hangama Obaidullah: Executive Member
Hangama came to Australia from Afghanistan as a refugee in August 2003. At that time she spoke no English, but in October that year, she began her English language studies and rapidly completed 500 hours. She enrolled as a mature age student at St Mary's Senior High School, Sydney, NSW, graduating with her Higher School Certificate in 2009. She received an Award for Excellence, Major Works, and a Commendation Award for her HSC body of artwork.
Since arriving in Australia, Hangama has developed her art practice in painting, drawing, photography and writing. She moved to Canberra in the Australian Capital Territory in 2010 where she is currently studying for a Bachelor of Writing at University of Canberra. Hangama's work has been exhibited in group shows and displayed in a variety of public venues in Canberra and Sydney.
Hangama's work draws on her Afghani heritage, her homeland and its history. She espouses an aesthetic and philosophy of beauty, grace and community service. Her goal is to assist other Afghani women and children through her visual arts practice and her writing.
---
Michele Smith: Executive Member
---
Peter Thompson: Executive Member
---
Nimalan  Karthikeyan: Executive Member
Nimalan joined the UNAA ACT board in September 2017. Currently, he works as a public service contractor and private security industry professional, and is a post graduate candidate at the University of Sydney.
In April 2018, Nimalan completed a 20 months role as strategic advisor and coordinating secretary to the Office of Chief Minister, Northern Province, Sri Lanka. It was focused on post war transition initiatives relating to local government (including international twinning programs), law and order, women-affairs, industrial development and investment, tourism, cooperatives and centre-periphery cooperation.
Nimalan has over 30 years of experience consisting of commercial, not-for-profit, intergovernmental (UN), and public sectors. He has a MBA from University of Sri Jayewardenepura, Sri Lanka and a Post Graduate Diploma in Marketing from the Chartered Institute of Marketing UK.
---
Nick Flack: Executive Member
Nick currently works as a public servant in Canberra with a strong interest in international relations and development. He combines his past experience in event management and public affairs to support the Committee in its communications and outreach activities.
---

Want to be involved with UNAA ACT?
Members who are interested in being involved are very welcome to attend executive meetings, which are typically held on the evening of the third Wednesday of every month. Please contact the Secretary via act@unaa.org.au for details.