The 2017-18 ACT Executive Committee is: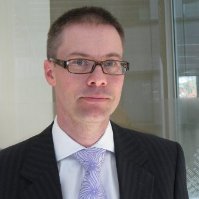 Jonathan brings to the UNAA a particular interest in the areas of international institutional governance and international responses to transnational serious and organised crime.
He currently leads the Research Branch in the Australian Parliament. His previous roles have included positions in the criminal justice and national security areas of Commonwealth Attorney-General's Department, Senate Committees and the Department of Defence.  Jonathan has also been a member of several Australian government delegations to the United Nations Commission on Narcotic Drugs.
Jonathan has a Bachelor of Laws (University of Tasmania), Master of International Law (ANU), and a Master of Public Policy (ANU) and is a Legal Practitioner of the Supreme Court of the ACT. Additionally, Jonathan represents the ACT Board Member of the UNAA National Board.
---
Harold Wilkinson: Vice President (Membership)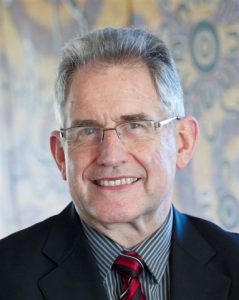 Harold Wilkinson comes to the UNAA with a particular focus on development issues having started out his professional career with a Ph.D. in agricultural science.  He spent three years working for the Quaker United Nations Office at the UN in New York on youth-related issues, one of which was the start of United Nations Volunteer Program.  Harold was subsequently on the board of the Freedom From Hunger campaign and the Christian World Service arm of the National Council of Churches.
Harold has been involved with the UNAA since 1978 and has served on the Federal Executive in several different positions including President and Vice President.  Currently, Harold is the Vice President of UNAA (ACT).
---
Josh Taylor: Vice President (Communications)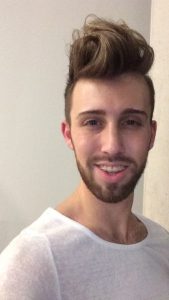 A current Master of Laws (International Law) student at the ANU and international policy analyst at the Australian Treasury. Josh has prior experience in pro-bono legal consulting and has worked in Athens during the Greek Financial Crisis.
His enthusiasm for international development, transnational corruption, and human rights is complimented by his multi-linguistic skills, wanderlust and social media expertise.
---
---
---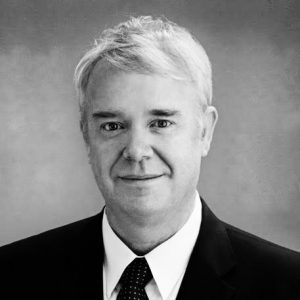 Dr. Derek Elias is a development expert with more than two decades of international experience in the field of educational planning and programme management, post-conflict and post-disaster response, sustainable development, cultural heritage protection, indigenous land tenure and negotiations with resource extraction companies. Since 2015 he has worked as Senior Adviser and then CEO at Sustineo P/L providing professional services to UNDP, Coffey, Cardno, DFAT, CSIRO, ACIAR, GIZ, Oxfam and many other multi and bilateral agencies. He is currently Senior Parliamentary Advisor at the UNAA.
Derek has worked in over 30 countries throughout Asia, the Middle East, and the Pacific in both technical and management capacities and has worked at the senior executive level at the United Nations. He is widely experienced in the provision of high-quality strategic advice and with diplomatic level representation across mandated Ministries (Foreign Affairs, Science, Interior, Culture and Communication and Education). While at UNESCO Derek led a team in Myanmar post-Cyclone Nargis which was recognised as overall winner (programme) with the most recent Team Award of the Director-General conferred in 2009 and he negotiated the opening of the UNESCO office in Yangon.
Derek was the leader of assessment and evaluation of the United Nations Mahatma Gandhi Institute for Peace and Sustainable Development established in 2009 in Delhi. In 2011 he was appointed UNESCO Representative to the Palestinian Authority at the time when UNESCO was the first UN agency to admit Palestine as a full member state and he directed offices in both Gaza and Ramallah. Prior to leaving UNESCO Beirut in 2015, he organized the Arab States Ministerial Meeting to prepare inputs for SDG Goal 4 at the World Education Forum.
---
Jeff Hart was Australian High Commission to Nigeria from 2007 to 2010. In a foreign service career spanning more than thirty five years Jeff served in seven other overseas posts including at the Australian Missions to the UN in New York and Vienna, and as a senior official in the UN Secretariat in Colombia and Vienna.
---
John Tilemann: Executive Member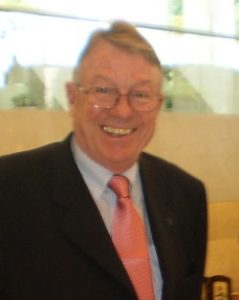 A former Australian diplomat, and one time Chief of Staff to the Director General of the International Atomic Energy Agency based in Vienna, Austria. Since leaving the foreign ministry in 2015 John has worked as a consultant on countering the proliferation of weapons of mass destruction.  His current commitments include on-line training on multilateral diplomacy for UNITAR, and outreach in Asia on strategic exports controls for the US State Department. He is a member and research director of the Asia Pacific Leadership Network on Non-proliferation and Disarmament (APLN).
---
Michelle Smith: Executive Member
---
Christine Vincent: Executive Member
---
David Purnell: Executive Member
David was an active member of the Religious Society of Friends (Quakers) and was asked to become their national secretary. This gave David openings to travel around Australia and beyond and to develop his concern for peace. He also linked up with the Churches Commission on International Affairs of the Australian Council of Churches, which took radical positions on peace and justice issues during the 1980s.
As David's commitment to creating a peaceful society grew, he became a consultant on conflict resolution and peace education, taught some school programs, and helped set up a mediation centre in Canberra. Around that time David became the national administrator for the United Nations Association of Australia (UNAA), which lasted for around 20 years. In 1998 he was awarded the medal of the Order of Australia (OAM) for my peace work.
In recent years David have been continuing to work as a mediator (including training and mentoring others), working with Quakers and others on peace and justice issues, preparing briefing documents and submissions on current peace-related issues for the national Quaker peace committee, lobbying politicians, attending numerous conferences and meetings with government officials, academics and NGOs.
---
Members who are interested in being involved are very welcome to attend executive meetings, which are typically held on the evening of the second Thursday of every month. Please contact the Secretary via act@unaa.org.au for details.