UN Secretary-General António Guterres welcomed the news last week that leaders from South Korea had extended an invitation to North Korea to talk out differences as a means of reducing the ongoing simmering tension between the two states. On Monday, July 17, South Korean officials proposed the first round of talks with North Korea since 2015. The proposed talks not only aimed to reduce tensions on the Korean Peninsula but also to discuss ways of reuniting families that were separated during the Korean War of 1950-53.
On these talks, a spokesman for António Guterres stated, "the Secretary-General welcomes the proposal by the Republic of Korea to reopen inter-Korean communication channels and encourages the leadership of the Democratic People's Republic of Korea (DPRK) to respond positively".
Unfortunately, the Friday, July 21 deadline to respond to the offer passed without a response from North Korean officials.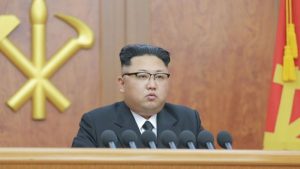 After the most recent missile launch on July 5 in which North Korea successfully launched an intercontinental ballistic missile, tensions on the Korean peninsula have been high. Therefore there were high hopes for these talks to not only proceed but succeed. On North Korea's failure to respond, the spokesman for the UN Secretary-General stated, "the absence of communication channels with the DPRK could be dangerous". This danger comes from the fact that simple misunderstandings or miscalculations can have dire consequences, and this is only amplified when nuclear weapons are involved.
There has been much speculation as to why North Korea has not responded to the offer of talks by the south. However, the thinking of the North has been well surmised by Park Hyung-Joong of the Korea Institute for National Unification, based in Seoul. Park argued, "it's South Korea that is desperate for talks right now, not the North. Pyongyang's goal is to maximize its nuclear ability so that it could alter political and security dynamics in the region — it wants to create more tension, while the South wants to reduce it".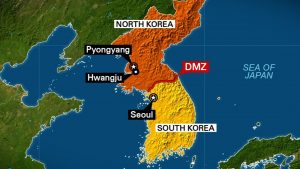 Regardless, it is assumed by many experts that North Korea will eventually agree to hold talks with South Korea in the demilitarised zone that separates the two countries. This is because North Korea also has much to gain from military talks. Namely the removal of loudspeakers at the border, which blares anti-government propaganda into North Korea from the south. This is obviously a major irritation to the reclusive state.
While the prospects of talks between the two states seem unlikely in the short term, there is still hope that talks will progress in the long term and see the simmering tensions on the Korean peninsula reduced.