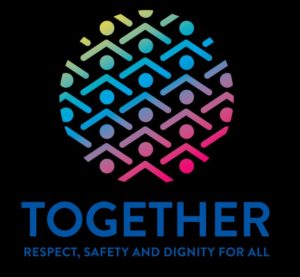 We need to #JoinTogether to change negative narratives about migration.
TOGETHER is a global initiative led by the United Nations to change negative perceptions and attitudes towards refugees and migrants, and to strengthen the social contract between host countries and communities.
In the New York Declaration, all 193 UN Member States unanimously welcomed TOGETHER and committed to implementing the campaign. TOGETHER will run until the signing of two separate Global Compacts, one on Refugees and one on Migrants, in the second half of 2018. These compacts seek to regulate how the world will address large movements of people.
TOGETHER speaks to communities hosting refugees and migrants as well as people concerned that refugees and migrants may bring physical and economic insecurity to their lives. TOGETHER engages and mobilises global citizens to show support for refugees and migrants.
Whether you are a global citizen, a civil society organisation, a government or a private company, there are many ways for you to get involved and #JoinTogether. Here are 6 ways to get started.
Step one: Join the conversation on social media using the hashtag #JoinTogether
Step two: Share your stories of solidarity and social inclusion of refugees and migrants on the campaign Medium Page.
Step three: Support partner campaigns taking place around the world.
Step four: Take a look at events taking place around the world page and sign up to participate in one happening near you.
Step five: Create your own TOGETHER event and promote the importance of inclusion of refugees and migrants in your community. Visit resource page for details
Step six: Subscribe to the campaign newsletter to receive updates.
Our duty to the people we serve is to work together to move from fear of each other to trust in each other. Diversity in all its forms is an asset, not a threat"
— António Guterres, Secretary-General of the United Nations.