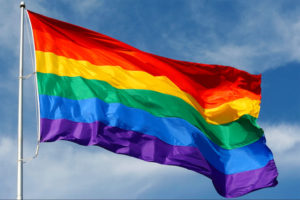 While many governments have made commitments for equal rights and fair treatment for lesbian, gay, bisexual, transgender and intersex (LGBTI) people, more than 70 countries around the world today still criminalise same-sex relations. Independent Expert on protection against violence and discrimination based on sexual orientation and gender identity, Vitit Muntarbhorn, believes that global action is needed to stop violations of LGBTI people's rights.
"It is unconscionable that people with an actual or perceived sexual orientation, gender identity and gender expression different from a particular social norm, are targeted for violence and discrimination in many parts of the world," he said.
Mr. Muntarbhorn's address comes just two weeks after a wave of arrests in Azerbaijan, Egypt, and Indonesia of more than 180 people perceived to be (LGBTI), many of whom have reportedly been mistreated by law enforcement officials.
"There is a need for effective anti-discrimination measures covering both the public and private spheres," the expert said, stressing the need to build a community open to understanding and respecting sexual and gender diversity.
In many cases, a lack of adequate legal protections combined with hostile public attitudes leads to widespread discrimination against lesbian, gay, bisexual, transgender and intersex people – including workers being fired from jobs, students bullied and expelled from schools, and patients denied essential healthcare.
In support of Mr. Muntarbhorn's report, High Commissioner for Human Rights Zeid Ra'ad Al Hussein has stressed that governments alone cannot end discrimination and called on all of society – the media, schools, faith leaders, the business community – to stand up for the human rights of LGBTI people.
The United Nations' global campaign against homophobia and transphobia, UN Free and Equal, is an unprecedented global UN public information campaign aimed at promoting equal rights and fair treatment of LGBTI people everywhere. With featured content on promoting a culture of love, ending bullying at school, and the launch of global standards to support the business community in tackling discrimination, UN Free and Equal provides a host of resources for people to take action and promote the rights of LGBTI people.
Equality and freedom from discrimination are fundamental human rights that belong to all people, regardless of sexual orientation, gender identity or because they are intersex.