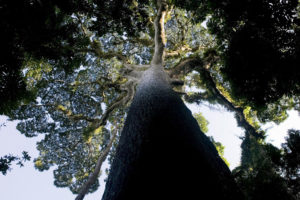 The United Nations Climate Change Conference (COP 23), in Bonn, Germany, is entering its final week of negotiations, sparking new commitments and initiatives to combat climate change. New commitments in agriculture, energy, finance, gender action, and water were announced to push forward the transition to a low-carbon, climate-resilient future.
In agriculture, leaders and experts recommended investing faster and further in agricultural climate action.
"Countries now have the opportunity to transform their agricultural sectors to achieve food security for all through sustainable agriculture and strategies that boost resource-use efficiency, conserve and restore biodiversity and natural resources, and combat the impacts of climate change," said René Castro, Assistant-Director General of the UN Food and Agriculture Organization (FAO).
New initiatives were announced to show that more ambitious clean and renewable energy plans can become a larger and effective component of national climate plans submitted under the Paris Agreement.
"With the price of renewable and storage technologies tumbling, and greater understanding on how to set the policy table for a cleaner energy mix and more integrated energy planning, the question before decision makers is, why wait?" said Rachel Kyte, Special Representative of the UN Secretary-General and CEO, Sustainable Energy for All (SE4All).
The urgent need to raise the finances to meet the funding goals of the Paris Agreement, especially to support action by low-impact countries, took center stage in discussions earlier this week.
"We need all financial players – public, private, domestic, international – and including markets and regulators, to work together effectively to mobilise at least $1.5 trillion in climate finance that is needed every year," said Eric Usher, Head of Finance Initiative at the UN Environment Programme (UNEP).
At a press conference, President of COP 23 and Prime Minister of Fiji, Frank Bainimarama, announced an agreement on a Gender Action Plan, highlighting the role of women in climate action. This was echoed by the international water community, who co-signed a "nature-based solution declaration" to encourage the use of natural systems in managing healthy water supplies.
"Involving both women and men in decision making and integrated water resources initiatives lead to better sustainability, governance, and efficiency", said Ms. Verhoef-Cohen, President of the Women for Water Partnership.
As the conference wraps up later this week, local and regional leaders from around the world continue to sign on to new commitments, pledging action to deliver on the Paris Agreement.