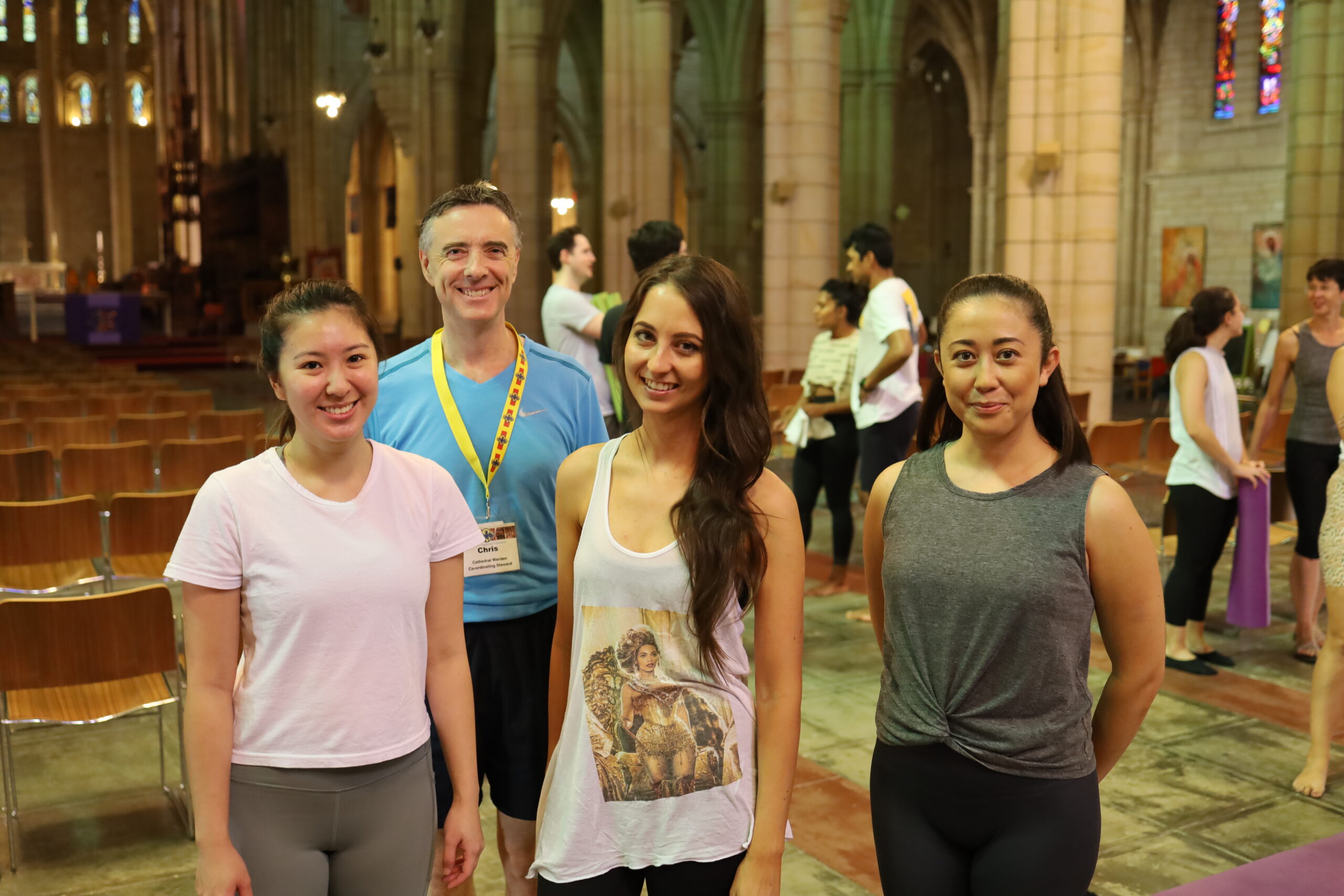 In 2021, UNAA Young Professionals Queensland has continued its partnership with St John's Cathedral in the Yoga for Peace event series – to raise much-needed funds for the Romero Centre.
Every second Saturday of the month from March – December 2021, we gather to celebrate unity in diversity and peace, and raise money for a worthy cause, while promoting good physical and mental health.
The Romero Centre connects asylum seekers living in Brisbane with practical support (like food and shelter), legal connections, English classes, medical care, trauma counselling, community events and more.
We thank Sivananda trained Yoga professional Yasmeen Natanya Ananda for sharing her passion for Uniting Yoga and Meditation for Peace via the 5 aspects of Yoga.
We also thank the wonderful people at St John's Cathedral for welcoming us into this unique and historic place of reflection. Construction of the cathedral commenced in 1901 and took over a century, reaching completion in 2009.
Please join us for future sessions by registering here – no previous yoga experience required!