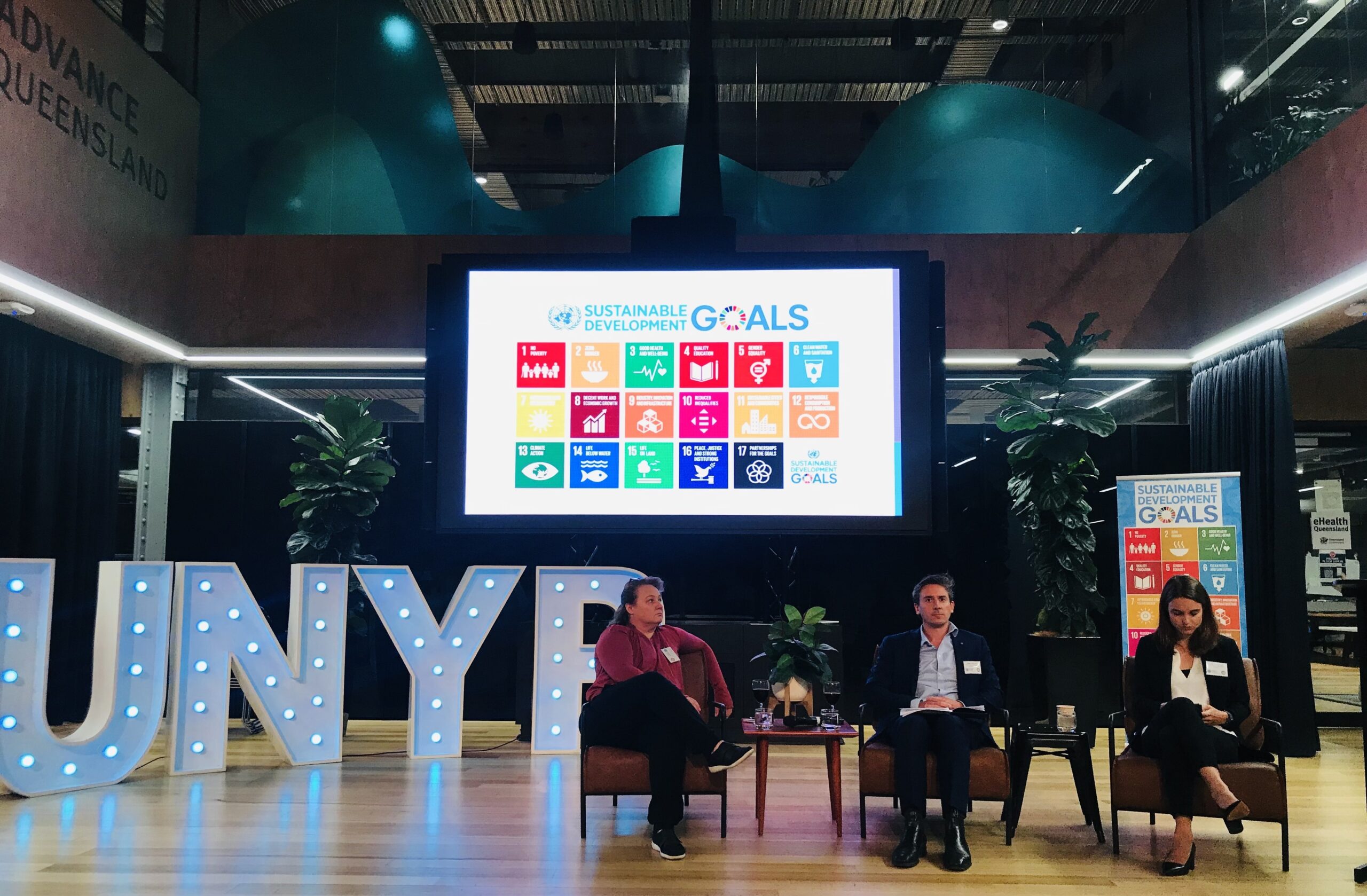 UNAA Young Professionals Qld had a great turnout on World Creativity and Innovation Day, Wednesday 21 April for our first speaker event of 2021, held at The Precinct in Fortitude Valley – home of Advance Queensland.
Our three expert panellists delivered informative presentations and shared in a dynamic Q&A around their work in start-ups, discussing the tech industry's biggest leaps forward in achieving the SDG's – whilst not shying away from calling out its biggest challenges!
Leanne Kemp, Founder and CEO of Everledger, gave critical insight into blockchain technologies and how her work is helping to create a more sustainable future, through honest and transparent transactions throughout the entire supply chain, all the way to the consumer.
Craig O'Kane MBE, the Director of the Office of the Queensland Chief Entrepreneur, discussed the global state of technology, finance and entrepreneurship, and how Australia compares with other nations in the worldwide transition to investment in more sustainable businesses, such as those mentioned in the Impact List.
Camille Socquet-Clerc, founder of Bloom Impact Investing, shared her passion and knowledge on the importance of impact investing, putting the responsibility in the hands of the individual (that's us!) to see through 'greenwashing' and re-think where to invest our finances, showing us how to make our contribution count.
Thank you to all our members and friends who added to this important conversation by participating in this event, engaging in lively networking and Q&A. Thanks also to the volunteer team of UNAA Young Professionals Qld for hosting another excellent event, and to Big Light Letters for lighting up our evening!
Keep an eye out for more events on the horizon, including our recurring Yoga for Peace series on the second Saturday of every month (register here) and our next online event for the UNAA Young Professionals National Sustainability Series, focusing on the Great Barrier Reef.