The UNAA runs a number of awards programs across Australia to promote the work, goals and values of the United Nations. Choose an award to learn more and even nominate a worthy candidate today!
UNAA World Environment Day Awards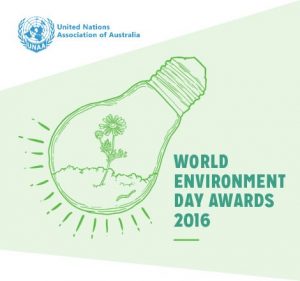 The annual national World Environment Day Awards invite nominations from individuals, organisations, businesses, local councils, schools, journalists and community groups whose work serves to protect, manage or restore our natural heritage. These awards are presented by our Victorian Division.
UNAA Community Awards
The UNAA Queensland Community Awards were established recognise individuals and organisations in our communities, based in Queensland, who have shown outstanding effort in initiating or supporting activities or projects which reflect the basis of the United Nations Charter and its purposes. These awards are presented by our Queensland Division.
UNAA Media Peace Awards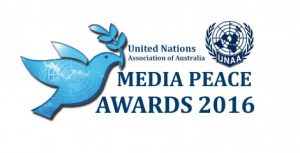 Our annual national Media Awards recognise those in the media whose work highlights and champions human rights and social justice issues and stimulates public debate and changes in public and private policy. These awards are presented by our Victorian Division.
UNAA Lifework Awards

After a successful inaugural year in 2015 the Lifework Awards returned in 2016. The purpose of the UNAA Lifework Awards is to recognise ordinary people doing extraordinary things. Longevity is a crucial key in determining the recipients of this award. It is a tangible acknowledgement of the long history of dedication men and women have demonstrated:
– working in positive ways for peace, justice, harmony and community spirit at grass roots level, and
– contributing towards the betterment of mankind through industry, enterprise and community service.
These awards are presented by our Peace Program.
UNAA Yolande Frank Art Award
The Yolande Frank Art Award is a competition for Western Australian children in school years 4 to 6. This award promotes the importance of human rights education. The UNAA have conducted these awards annually since 2010 in memory of Yolande Frank, an outstanding member who died in 2009. A Holocaust survivor, Yolande held a passion to ensure that children understood about universal human rights. These awards are presented by our Western Australia Division.