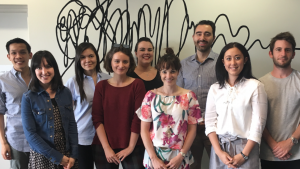 The UNAA Young Professionals (YP) network involves and inspires young professionals throughout Australia in international affairs and the work of the United Nations around the world, through fundraising, awareness-raising and advocacy campaigns. The YP brings together a diverse mix of young professionals from business, law, government, the arts and philanthropy that are mainly between the ages of 25 to 35 years.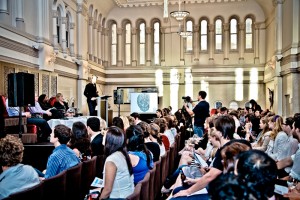 The YP provides an exciting opportunity to interact with like-minded people and gives young professionals from all walks of life a unique forum in which to learn more about current international issues, the United Nations and the work of the UN Association in Australia.
Young people have access to exclusive events featuring high-level speakers from the United Nations, expert practitioners from the government sector, academics and influential members of the business community.  The YP also presents an opportunity to take on leadership positions to make a positive impact on a global scale as well as offers valuable networking opportunities amongst like-minded peers and influential individuals across the business and professional world in Australia. The YP was officially launched in Darling Harbour, Sydney to a sell-out crowd on UN Day on 24 October 2011.
If you're interested in joining the next generation of leaders that will stand for the poorest and most vulnerable, and positively shape the future of the world that we will live in, please reach out to us.
If you live in NSW and would like to get involved, please email the NSW YP Convenor on nswyp@unaa.org.au.
If you are in the ACT and would like to be a part of our network, please email the ACT YP Convenor on actyp@unaa.org.au.
If you are in WA and would like to be a part of our network, please email the WA YP Convenor on waypconvenor@unaa.org.au.
If you are in QLD and would like to be a part of our network, please email the QLD YP Convenor on qldyp@unaa.org.au.
Upcoming Events
VIC – Agriculture and the Global Goals

Join us for an informative evening and networking opportunity.
From feeding the global population, to mitigating soil degradation, the agriculture industry has a large part to play in achieving the 2030 Sustainable Development Goals. Join us to hear from leading experts about how the agriculture and associated industries are making progress to achieving these critical goals.
Buy your tickets HERE before the sell out!