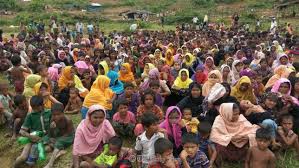 The governments of Bangladesh and Myanmar reached an agreement to negotiate for the Rohingya refugees to return to Myanmar. Adrian Edwards, a spokesperson for the UNHCR, urged that the Rohingyas should be allowed to return voluntary, and under safe conditions.
To escape abuse, torture, and mass execution, over 620,000 refugees fled to Bangladesh in the last three months. This is a result of a "denial of citizenship and decades of deep discrimination". These refugees have had to witness and bear with the deaths of friends and family, and as a result of their homes and villages being destroyed, they virtually have nothing to return to.
"Deep divisions between communities remain unaddressed. And humanitarian access in northern Rakhine State remains negligible." Said Edwards in a press briefing. "It is critical that returns do not take place precipitously or prematurely, without the informed consent of refugees or the basic elements of lasting solutions in place." Should the refugees choose to return to Rakhine, the home state for the Rohingya population, they should be appropriately compensated, and not be forced into displacement camps, but proper homes and villages.
In the statement, Edwards said that the UNHCR would be prepared to help both governments with the Rohingya situation, and ensure that the solution meets the standards of international refugee rights and human rights.